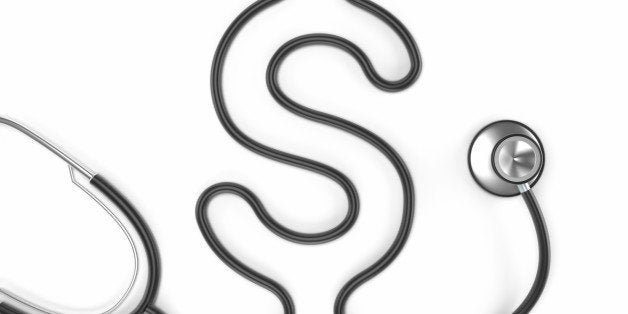 It comes as no surprise that the discourse among Presidential candidates and political pundits has been dominated lately by national security. After all, anxiety over another possible terrorist attack on our soil is rising in the wake of the recent atrocities in Bangladesh, Iraq, and Istanbul, as well as the mass murder in Orlando.

Interestingly, though, anxiety over their own economic stability continues to be top of mind for many Americans, who are particularly concerned over the increased costs of their health care. In fact, an April 2016 survey from personal finance site GOBankingRates found that roughly one in five Americans -- or 18 percent -- say rising health care costs are their biggest financial burden, beating out taxes, retirement savings and higher education. Earlier this year, a Northwestern Mutual study showed that 45 percent of Americans think health care costs are the leading obstacle to a financially secure retirement.

The fact remains that while increases in health care costs have slowed markedly (a Pricewaterhouse Cooper study estimates out-of-pocket costs rising 6.5 percent this year compared to nearly 12 percent just a decade ago), premiums and out-of-pocket deductibles are hitting people's wallets much harder now. In 2015, the average deductible (the amount one pays before his or her coverage starts) for in-network care at health insurance plans was $1,200 deductible -- almost double the 2007 figure. This means the average amount each person spent out of pocket increased from $738 in 2009 to over $1,000 in 2013, Fortune reported. And in a study published last month in the Journal of the American Medical Association (JAMA), researchers found the total amount paid by patients for routine hospital stays and treatment for common conditions shot up by almost 40 percent from 2009 to 2013. Even people with the most comprehensive insurance are paying thousands of dollars for care.
Simply put, Americans are paying far too much for the medical and health attention they need and deserve.
We've grappled with this issue as a nation for years, and have heard many different proposals, ideas and viewpoints on how to counter rising health care costs, especially in the midst of this election year.
Hillary Clinton wants to build on the Affordable Care Act; most significantly, her plan proposes a refundable tax credit to cover costs that are more than five percent of an individual's income. Donald Trump says he'll reduce costs by allowing people to deduct the price of insurance premiums from their taxes and to put more money in a tax-deferred savings account to pay for health care expenses.
While these proposals have potential to offer patients some relief, they don't address the major driver of the cost problem: the "revolving door" of care providers.
Workforce instability, in the form of high rates of staff turnover and lingering vacancy rates, continues to be a major challenge for health care organizations. The average hospital faces employee turnover rates of about 17 percent according to a 2016 Nursing Solutions, Inc. report, and that number can range from five to almost 30 percent. In post-acute care and skilled nursing those numbers can be meaningfully higher.
High caregiver turnover can result in inefficiencies and less productivity, delays and mistakes in delivering patient care, reduced quality of care, longer patient stays, and higher complication and infection rates, to name a few. All of these factors have profound effects on patient safety, and can severely impact an institution's HCAHPS (Hospital Consumer Assessment of Healthcare Providers and Systems) scores, thereby effecting its bottom line. Indeed, hospitals can be financially penalized for low HCAHPS scores -- which, in turn, can translate into higher health care costs.
Already, people costs consume the largest chunk of the typical hospital's operating revenue. Since 2006, Fitch Rating has reported that personnel costs have absorbed 50 percent of revenue on average, and in 2012 they comprised 54.2 percent of hospital operating revenue, one of the highest figures of the past several years.
That's why hiring the right talent is so important. Today, there are solutions available for decreasing labor costs and making more effective personnel decisions that don't involve new legislation or an agreement between the House and Senate.
For example, Pegged Software, the company I founded, collects, analyzes and incorporates substantial volumes of data and employs predictive analytics to match an institution's needs and desired culture with large amounts of information on applicants. By relying on data from a range of sources to analyze candidates, we are dramatically reducing bias from the hiring process, thereby eliminating one of the costliest mistakes a healthcare institution can make. In fact, we've helped over 400 healthcare organizations achieve a median decrease in turnover of 38 percent, and we have a 100% success rate across every job, department, and facility at reducing turnover.
Of course, ours is not the only way to reduce high turnover, avoid hiring the wrong people, improve patient satisfaction, and enhance productivity and efficiency. Using predictive analytics in concert with robust professional development, an employee feedback and engagement plan, and adapting best "customer service" practices from other industries can provide even stronger benefits. The end result, though, is that by lowering attrition rates and improving hiring, healthcare institutions can increase quality of care and reduce complication errors that often send patients back into the hospital.
During a time when high costs seem to have become part of the fabric of receiving medical care, we need to invest in our care providers, and ensure patients are getting the best care delivered by the best teams.
Michael Rosenbaum is founder and CEO of Pegged Software, which utilizes algorithms and analytics to enhance recruitment and improve retention at health care systems and institutions across the country.
Calling all HuffPost superfans!
Sign up for membership to become a founding member and help shape HuffPost's next chapter