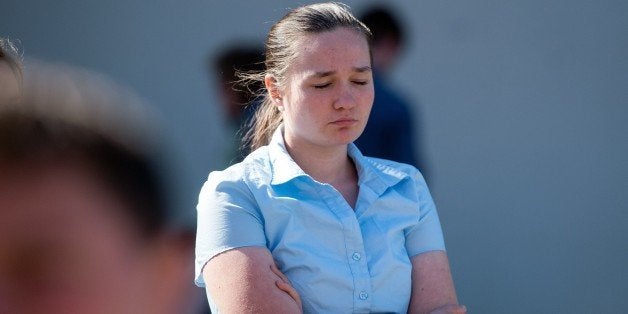 If that seems fine by you, you don't need to keep reading. (You might, however, want to do some self-evaluation.) It's not ok with me.
This is not a partisan issue and the subject is not guns alone. But I truly believe you contribute to the senseless slaughter and nationwide passivity every time you validate inaction by citing the old dodge: "Guns don't kill people; people kill people." For while I agree that this it is unquestionably true that no gun fires itself, that's a half-truth. If you possess a modicum of intellectual honesty and any scrap of moral fiber, you must finish the thought: What do we DO about all these people who are killing with guns?
It's even worse to claim that since terrible things happen everywhere and people die of lots of other causes that nothing can be done here about this problem. That's like saying that since a tsunami can't be stopped by sandbags designed for a flood, we might as well not bother with sandbags at all, and just let the floods consume us. It's a hollow argument that shoots beyond lazy to misanthropic.
No matter your political affiliation or gun-ownership status, if your belief system values human lives, you can have an active role in helping turn the tide. This morning, after I packed my daughter's school lunch, I wrote letters to congressional representatives about universalizing and enforcing background checks for gun ownership, as well as for increasing funding for mental health treatment; I added my name to the volunteer list for a nonpartisan violence prevention group; and I donated to organizations that use a public health model to combat gun violence. Before I even ate breakfast, I was able to take actions that reflected my values.
What can YOU do to respond to this situation in a way that reflects YOUR beliefs? :
Whatever you believe, act now, because gun violence already lives where you do. Looking away won't protect you from its reach.
A few years ago, I was witness to a shooting. (As horrifying as it was, it was third in a series of killings, so it fell short of the "mass" shooting definition. What a bar our culture has set!) When I came home that night, I had to shower away the blood before I could hold my baby. Every day since, I've lived with a clear awareness of how easy it is for an individual to use gun violence as an outlet. It doesn't have to be easy; we can make it harder.
If you've been entrusted with raising children in a society that is measurably not as safe as it should be, why wouldn't you want to seek ways to make it a better place? I'm not telling my child, the most precious gem of my universe, that there is nothing to be done and that I won't even try.
Popular in the Community