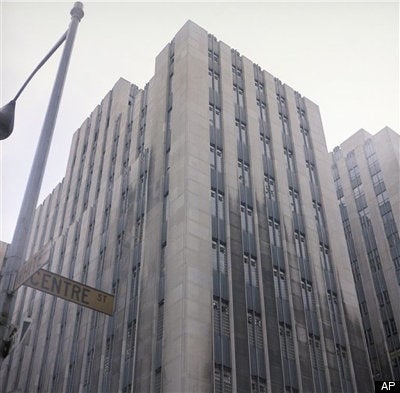 I am a proud Pennsylvanian.  The current Phillies run is great – the team is now being compared to the 1929 Philadelphia A's as the best ever (an analysis done by Sports Illustrated a couple of years ago had the audacity to say Connie Mack's A's were better than Ruth's '27 Yankees).
I own a Pottsville Maroons 1925 Championship T-shirt.  I drink Yuengling beer.  I used to be able to name close to 30 Tastykake pies (I thought I was impressing my future wife with that skill).
You take the good with the bad.  I can live with 10,000 Phillies losses or watching Temple get continuously rooked at football, or seeing the Maroons Championship taken away from them by the  NFL (yeah, they were corporate pinheads back then too).  That doesn't diminish my pride at being from the original Quaker State.
Sometimes I am not as proud to be a member of the Keystone State.  A couple of rouge judges in Wilkes-Barre, in the Northeast part of the state, destroyed the lives of thousands of young people because the judges were on the take.
These "people" (in quotes because I really don't know what they are) abused their power as judges.  I will not value them as people by using their names.
Here's a link to Philly.com's coverage of the PA Supreme Court vacating case after case because these guys set up a scam where the juvenile court system became the feeder system to a bunch of for-profit detention centers. 
These judges rushed kids through the juvenile justice system for truly minor offenses, rewarding them with 3 months at these prison camps.  Many times the kids had no legal representation and were immediately whisked away to do their time.
Now that these clowns are caught, they are trying to weasel their way through the system.  It appears the legal system can't truly handle their own.  Evidently a deal was cut to allow these guys on the street after doing about 7 years.
If you want cynicism, this is the rawest form.  Sending a kid to jail on unbalanced charges for money and ruining their lives deserves more than any system we have in place can accommodate.  (PA has a death penalty on the books, but we'd never be able to strap them down. ) It is as much an insult to even think seven years can atone for what they have done to either their direct victims or to the rest of us. 
They have broken the system and truly damaged all of us.
How about some sentencing flexibility?  These guys should get to serve one day for each day they sentenced each kid to do.
During the serving of a given kids' sentence, if the kid wants to stop by and lecture these guys on the how screwed up society is, let them do it.  No weapons, because these losers behind bars will need to be preserved for the next person they rooked over.
And for this type of punishment, I am not just talking about the judges here.  Anybody that had anything to do with this, knew about it and let it slide gets the same deal.  That means the prosecutors, the bailiff, or a cop who thought he saw something and didn't do right by these kids -- they get it too.
We all saw the story about the 15 year-old raped while her classmates looked on after the homecoming dance.  We are all as much horrified at the actions of those who did the deed as we are at those who stood by.
There is a moral equivalence here.  The system has no problem (as do most properly thinking people) in going after the bystanders.  Why are the bystanders in Wilkes-Barre not pursued?
There are enough parts of our society that have no or diminished faith in our system.  I lost a lot of it with Gore v. Bush.  I lost more of it when a Green Party candidate was given an $80,000 fine for just trying to get on the election ballot (my next rant).
If any of us go to court, we don't need to be looking over our shoulder thinking, "Is this guy on the take?"
It will make me more proud to think we can come up with a better way to flush out this type of garbage.
Calling all HuffPost superfans!
Sign up for membership to become a founding member and help shape HuffPost's next chapter