Meet Ash Fox, a woman who plans and photographs marriage proposals for a living.
In a new video by Elite Daily, Fox, who is based in New York City, takes you through a typical day in the life of a professional proposal planner. That includes everything from coming up with creative ideas, prepping clients on what to expect, setting up the proposal site and (secretly) photographing the big moment.
For a self-proclaimed romantic like Fox, planning proposals (and getting paid to do it) is a dream come true.
"For me, as a romantic person, it is a dream job because I'm able to be there for one of the most happy moments of people's lives," she told Elite Daily. "It's nice to be able to share that moment of joy with my client."
To learn more about Fox and her business, watch the video above or visit her website.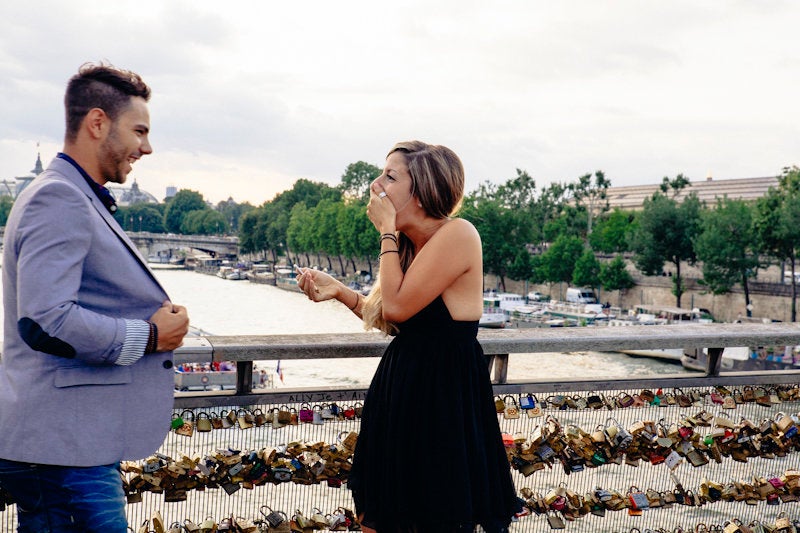 Surprised Proposal Reactions