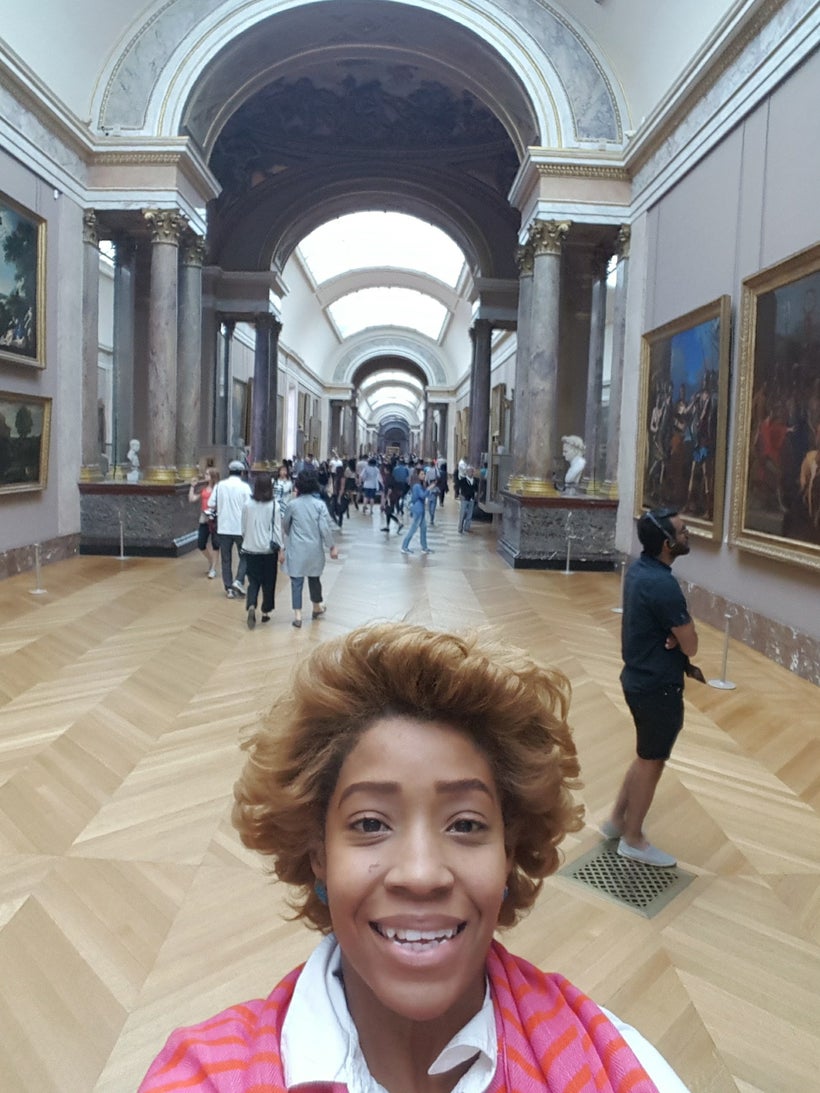 Are you wondering, what is the Lourve? It is an enormous museum with unique collections ranging from 8 000 B.C. to 1848. Its art collections takes us through time and tells us the story of the innovations of humanity. The Lourve is more than just a museum, it is literally a palace, located in the heart of Paris. The Lourve started as a home for Kings and Emperors, and was later transformed into a museum. It first opened its doors in 1793 as a museum of art. Today inside the visitors guide- they list three histories: the history of France, the history of architecture and the history of art.
The picture shown above, is of myself standing in the middle of the Grande Galerie, this is the largest room in the museum. This room holds the title of "The largest exhibition room in the world". The Grande Galerie is where you will see masterpieces of Italian paintings. I was truly awestruck as I walked around in this space, attempting to soak in each piece of art.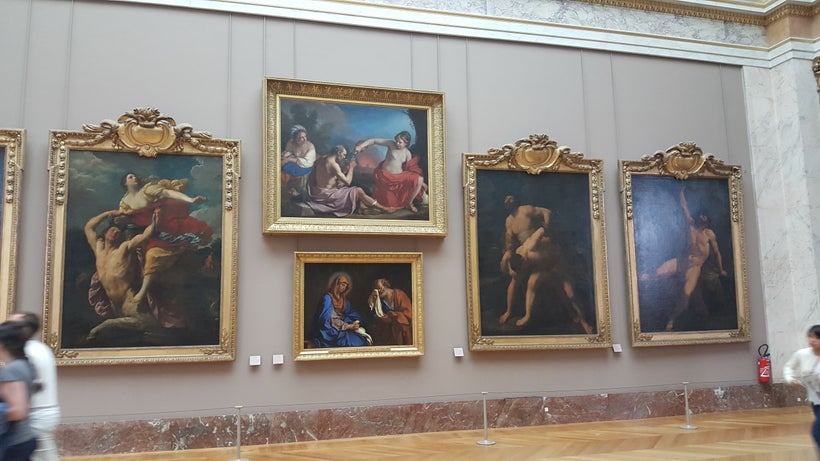 The Louvre has 403 rooms, which makes it virtually impossible for any human to see each work of art. This museum is estimated to having approximately 380,000 art pieces. According to some of the locals, there are selective works of art that are not made available for the public to see. As I walked around the museum, I became overwhelmed with all the art that surrounded me. I spent over 5 hours and I still felt like I was able to see only a fraction of the museum. The works of art were everywhere, on the wall, the doors, and even the ceilings were part of the exhibit. Yes, there was art on the ceilings just as the picture (below) shows. As an art and history lover, there were moments, in which I had to stop, sit, and take a deep breathe. I did not just want to quickly walk by each piece, I wanted to absorb each piece and time travel to that period. So prepare yourself, to be immersed in this rich collection of art.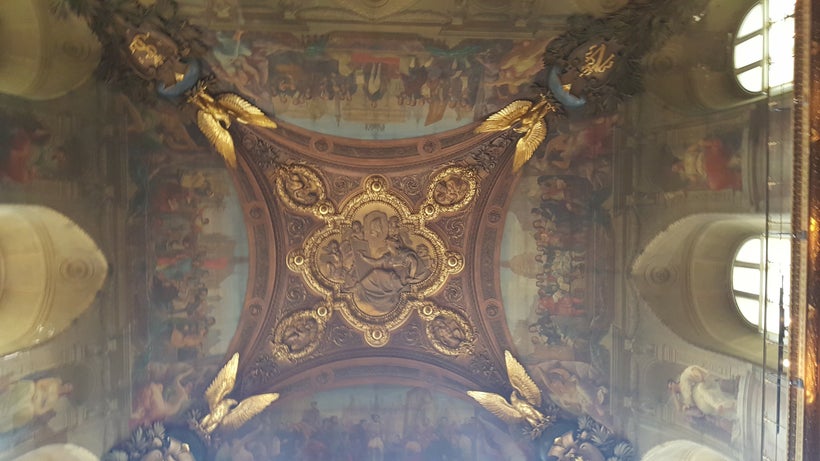 Many of us are familiar with this museum because we know it as the place that holds "The Monna Lissa" by Leonardo da Vinci (pictured below). I couldn't wait to get to see this masterpiece, as I had always seen it in books and films. As I got closer to the area where "The Monna Lissa" was displayed, the crowd grew larger, everyone wanted to take a picture by her side and I mean everyone! I had to take several shots and quickly to get a photograph without capturing the groups of people around it. The ironic thing is everyone is trying to do the same thing. For awhile, I stood in front of "The Monna Lissa" and at first I was shocked. Why? Well, in my mind, I had imagined this painting to be immense in size but it was not. It was rather small, in comparison to the works of art around it. To be exact, its dimension are just 21 x 30 inches. But immediately, that thought faded away, as I understood, that I was standing in front of this masterpiece. As I took her in, I also thought of the news story, about how Beyonce and Jayz had the Lourve closed off to the public. They did that in order to spend the day observing the works of art. I thought how cool would that be! Especially since this museum is incredibly popular, it welcomes over 15,000 visitors per day.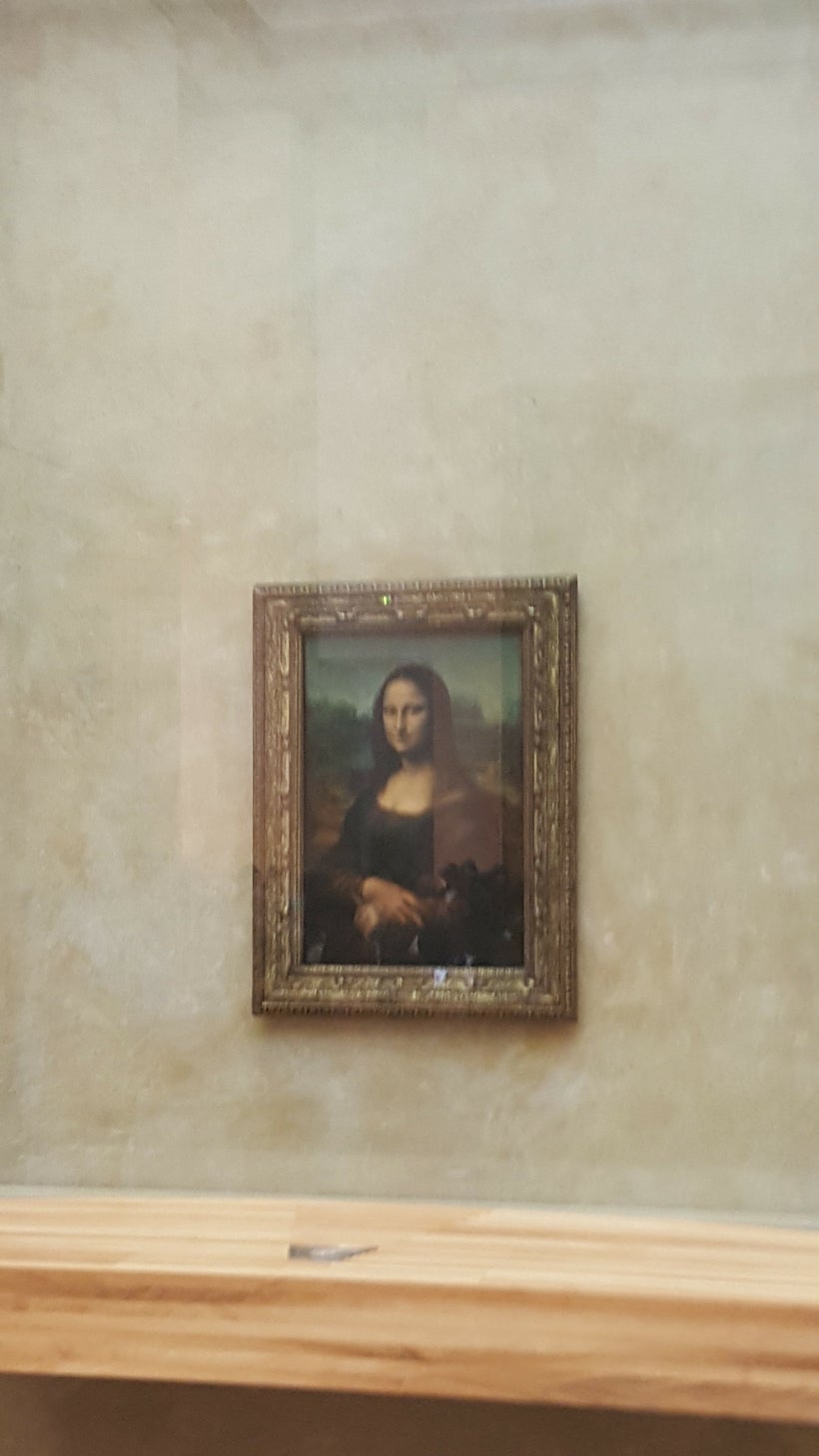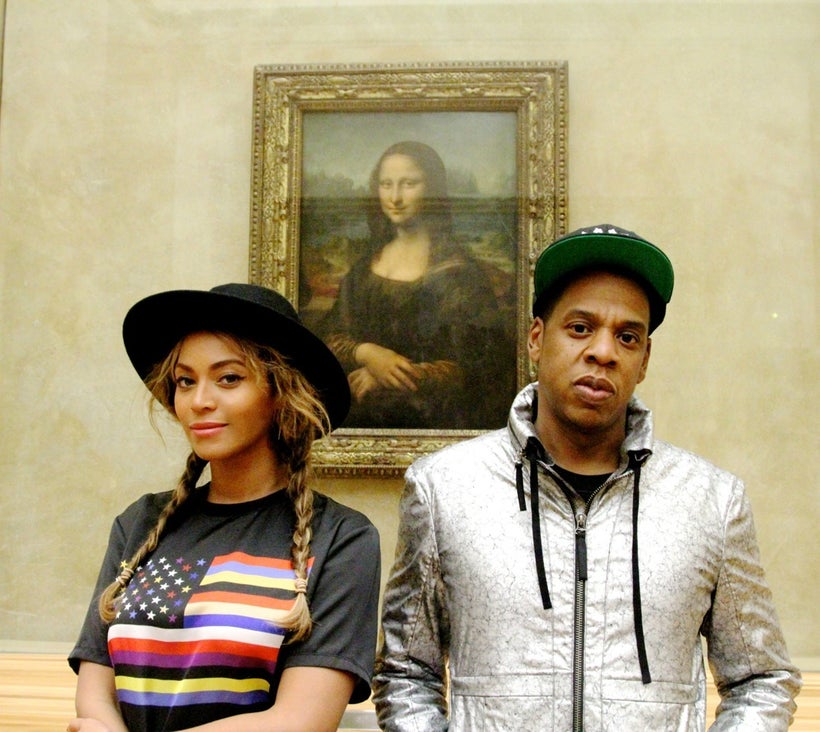 Once I got over my fever with "The Monna Lissa", actually I never did, but after I adsorbed her, now I was ready to venture outside. What is on the outside of the museum you ask? Have you ever watched "The Da Vinci Code"? If you have, then you will know what the symbol of the Grand Louvre is. It is "The Pyramid" made out of glass (pictured below). These glass Pyramids are mesmerizing and immense in size. The glass Pyramid was built by Ieoh Ming Pei and its purpose was to help create a visible entrance for the center of the complex.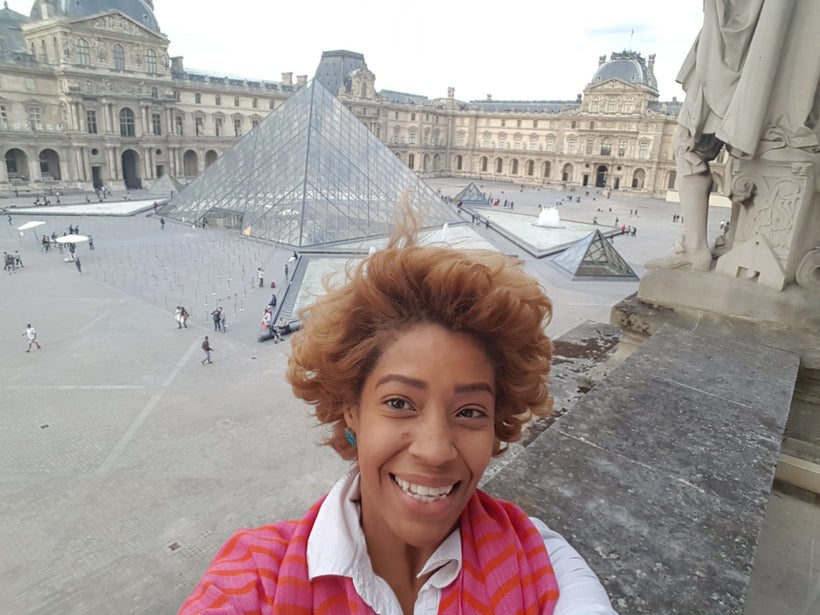 All in all, visiting the Lourve is a one of kind experience, that is ever so difficult to capture and describe into words. This immense museum, is more than structure or a palace, it is truly a time capsule of rich art and history. The Lourve is compilation of humanity's artistic abilities over time.
Calling all HuffPost superfans!
Sign up for membership to become a founding member and help shape HuffPost's next chapter
This post was published on the now-closed HuffPost Contributor platform. Contributors control their own work and posted freely to our site. If you need to flag this entry as abusive,
send us an email
.