When people come to NYC, one borough I feel that is typically overlooked is the Bronx.
Known for Fordham University, Botanical Gardens, Yankee Stadium, etc, the Bronx should definitely be more than just "the scary" place you hear about in movies and TV. It's a borough full of culture, discounts and unique experiences. One experience I recommend you must do, is spend a day at the Bronx Zoo.
I recently went back to the Bronx Zoo after staying away for years. I mean my staying away was more a product having gone to the zoo multiple times on school field trips. I felt I needed a break from something that sort of lost it's magic for me. After staying away for what feels like a decade plus, the magic truly came back during my last visit.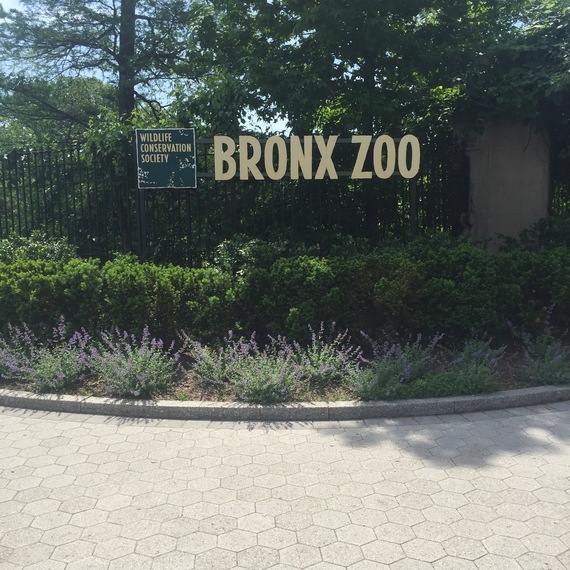 My sister and I took our little brother on a surprise adventure to the zoo on Wednesday. We were going to just stroll around since admission is free every Wednesday but we ended up buying the full price ticket as you get to do all of the activities and exhibits not included under the free umbrella. Now you may ask yourself, what could I be missing out on - tons! There's a Gorilla exhibit, Children's Petting Zoo, Carousel, and more.
We started our adventure with the Children's Zoo. We saw flamingos, prairie dogs, monkeys, goats, roosters and tons more. What was fun about this portion of the zoo was that it was all interactive (keep in mind the interactive portion is really meant for children). While you were visiting the spiders, you could climb a fake web and act like a spider yourself. You could also act like a snake and crawl through a log. Even if you couldn't physically participate due to your size, it was still a lot of fun to watch the other kids run through everything (and this is coming from someone who doesn't consider herself to be in any maternal stage just yet, haha). You could also purchase some food and feed the goats if you wanted to get licked by an animal. There was a lot to lose yourself in.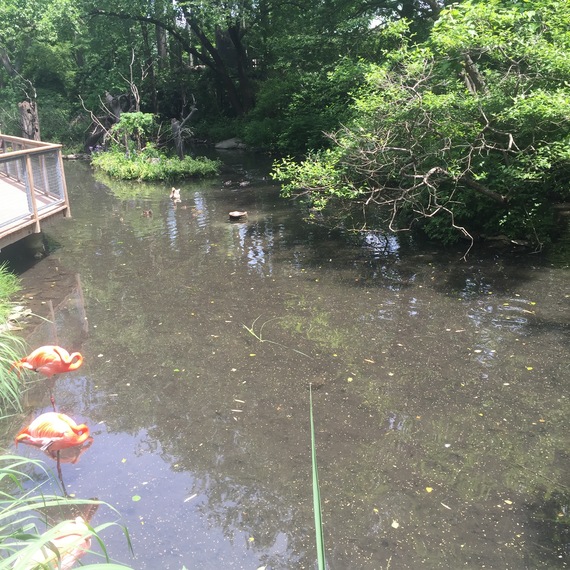 Next stop, the Congo village aka Gorilla nation.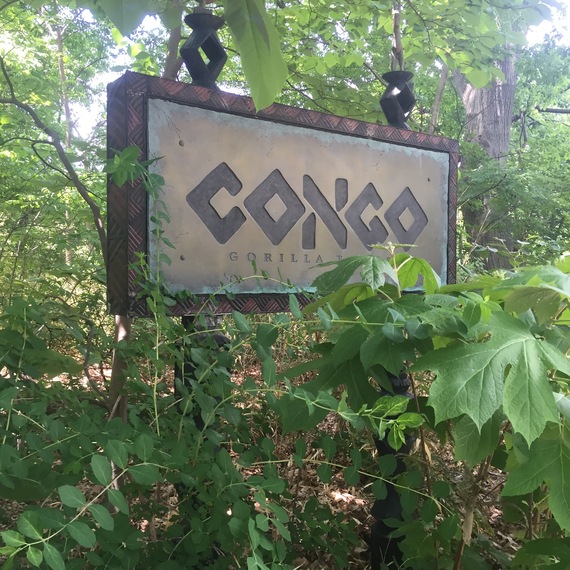 After wandering around and getting our fill of the Children's zoo, we hopped on the Zoo shuttle (included in our purchased ticket) to the gorilla exhibit. We saw tons of monkeys and a half zebra/horse looking creature called an Okapi. I had no idea anything like that existed. It was bizarre to see that something so "exotic" as that was in my backyard, just a few train stops away. We snapped a couple of pictures and rattled off some facts to our younger brother from the plaque in front of the Okapi's setup but it was all so surreal. We continued to walk through the exhibit and passed by some squirrel monkeys and baboons until we hit the main attraction, gorillas.
They were massive! I mean, it's really something to see a gorilla up close. They look so peaceful and human. The animals were eating, playing with their babies, wandering around, or just chilling on a log chewing on a stick with their bud (no, seriously). The magic was all coming back to me. It was crazy to see all of these animals roaming around in a place considered so urban.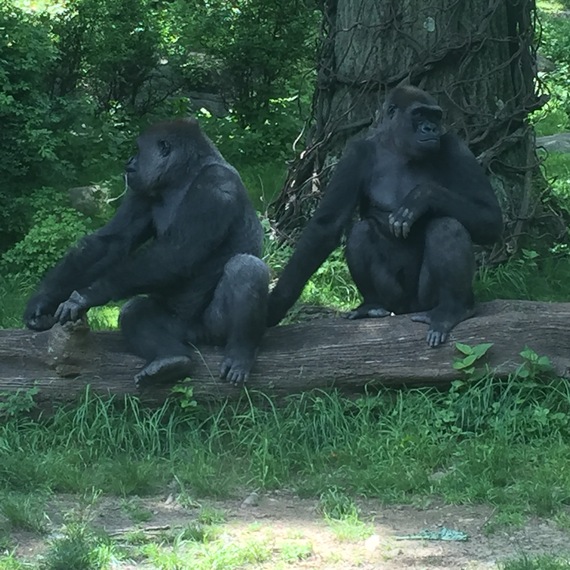 After a taste of the monkeys, we went to the Butterfly Garden. Oh so feminine. As soon as we entered, classical music was playing and butterflies of all colors were floating around the room. It was the definition of Disney or fairytale magic all condensed into one space. All I needed was some glitter and a tutu to make it complete.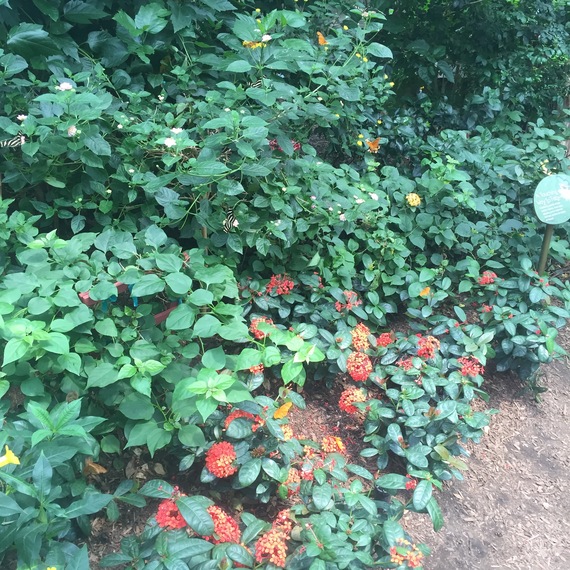 We later made our way to check out the mouse house, the bug carousel, the reptiles but then called it quits. The zoo was quite large and although we all wanted to continue exploring, we had to leave to catch our ride home. The whole trip was amazing (made even better by our ability to purchase Dippin' Dots - my favorite rare treat).
It was a fantastic and exhausting day. The Bronx Zoo should never be overlooked and if you're planning a trip to NYC this summer, make sure a day at the zoo is something you pencil in. You'll get some great memories and a renewed sense of magic in your life.
Let me know in the comments below what your favorite Bronx Zoo exhibit is!