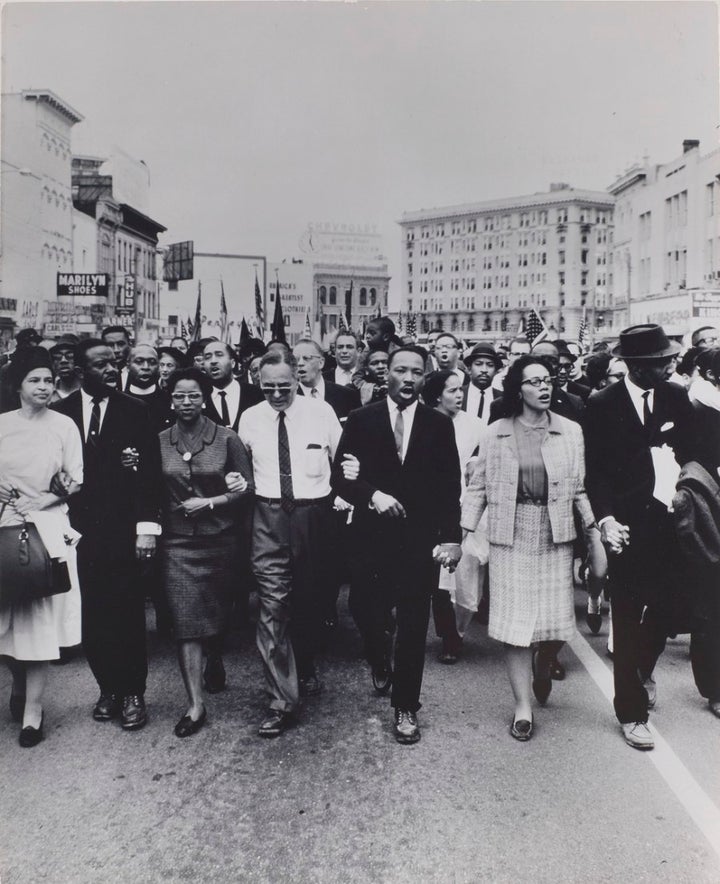 After over thirty years living in the United States, I am still moved by the marking of Martin Luther King Jr. Day.
Growing up in India, there were few national, secular holidays - Independence Day, Republic Day and the birthday of Mahatma Mohandas Gandhi. These public holidays are not only a recognition of history and struggle for freedom, but also a statement about collective values. Martin Luther King Jr. Day, in addition to honoring Dr. King's legacy fighting for equity and justice for all Americans and his sacrifice, is the United States' "only federal holiday observed as a national day of service – a 'day on, not a day off.'"
As conversations about our values of diversity, equity and justice are at the national forefront, Martin Luther King Jr. Day offers us a moment to reflect on our own commitment to the ideals Dr. King championed: an end to racism, poverty and all forms of violence. A moment to ask ourselves, How can I act in service of Dr. King's vision of equity and justice in my own life, relationships and communities?
At Chicago Foundation for Women (CFW), we are reflecting on the progress we have made, and the work that still needs to be done to create a Beloved Community in Chicago.
Since our founding in 1985, CFW has been committed to the core values of equality, diversity and empowerment for women and girls of all races and ethnicities, backgrounds and identities. Our founding members recognized the ways in which race impacts the life chances of women and girls, and the necessity of addressing racial and gender bias simultaneously, back when the concept of intersectionality was largely confined to academia. This MLK Day, founding member Sunny Fischer will be honored for her work on these issues with the University of Chicago's 2018 Diversity Leadership Award.
Today, to address persistent inequities, CFW invests roughly 75 percent of our grantmaking dollars in black and brown communities.
But much work remains to be done. Philanthropy is certainly less white and less male than it was thirty-two years ago, but people of color remain underrepresented among nonprofit and foundation staff - especially at the level where decisions are made. According to data collected by the D5 Coalition, just three percent of foundation CEOs and Presidents and seven percent of board members or trustees identify as African American. A survey of nonprofit workers "found few differences between white and people of color respondents in their aspirations or preparation for leadership roles." We need to consciously address biases that create headwinds that limit advancement for people of color.
Equally important, while African Americans give at rates equal to other groups, the inaccurate perception persists that African Americans are primarily beneficiaries of, rather than contributors to, philanthropy and charitable giving. We can change this narrative by lifting up black philanthropy and all the ways black women and men are reinvesting in their communities.
We remain committed to the movements to eradicate racism, poverty and violence. We are all in, and all out, for justice and equity for all women and girls. In the words of Dr. King, "Justice is indivisible."
Related
Popular in the Community