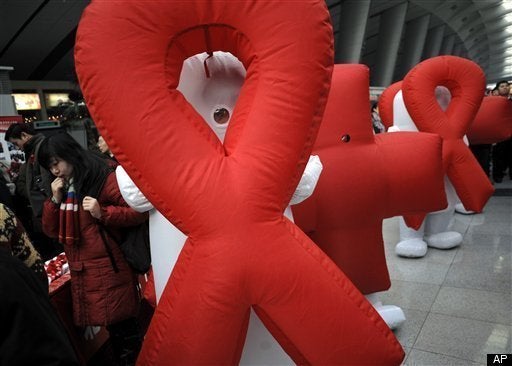 For the past 12 years, shortly after Mother's Day, scientists and AIDS activists have commemorated HIV Vaccine Awareness Day. It is likely perceived as an obscure observance by most Americans, but one that deserves our attention given this sobering reality: Twenty-eight years after the discovery of HIV, we still have no effective vaccine.
In a 21st century world of iPods and iPhones, of 3-D televisions and 4G networks, male and female condoms remain the most effective tools we have to prevent the spread of HIV during sexual activity. It seems we have more ways to entertain ourselves than to protect ourselves.
But what if there was a vaccine that could protect you from HIV infection? Or delay illness in people who do become infected? What if there was a microbicide in the form of a cream or gel that could be used vaginally or rectally to protect against HIV?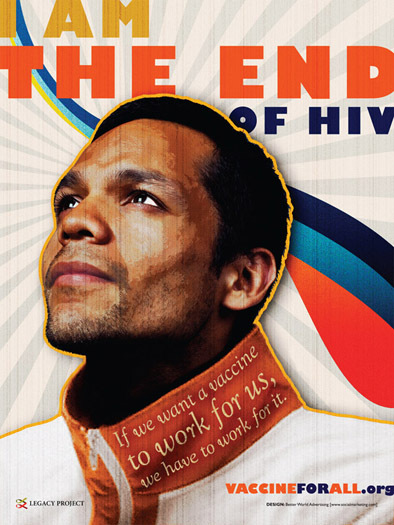 Dedicated scientists, health professionals, volunteers and advocates are researching ways to make these and other biomedical prevention tools a reality, but there are many unknowns.
This much we do know: No major viral epidemic has been defeated without a vaccine. That was one of the reasons President Bill Clinton challenged the nation to develop an AIDS vaccine within 10 years back on May 18, 1997, the first HIV Vaccine Awareness Day.
Two years after Clinton's ambitious deadline, the world woke up to headlines last summer reporting the results of a clinical trial in Thailand in which, for the first time, a vaccine showed signs of protecting against HIV infection in humans.
The trial, known as RV144, began in 2003 and enrolled more than 16,000 HIV-negative Thai men and women between the ages of 18 and 30. The vaccine showed a 31 percent reduction in new HIV infections in the study population. Sponsored by the U.S. Army Surgeon General, the trial demonstrated the value of investing in a large-scale human trial and further analyses will provide scientists with valuable data to guide future research.
But we don't have to turn to Thailand for inspiration.
Right here in Chicago, the HIV Vaccine Trials Network (HVTN), in partnership with Project WISH (We're Invested in Stopping HIV) at the University of Illinois at Chicago, has launched HVTN 505, a national effort taking place in 14 sites across the country to test a new HIV vaccine among gay and bisexual men.
The purpose of HVTN 505 is to teach us more about how a vaccine can stimulate production of T-cells to help the immune system respond to HIV if a person is exposed. Researchers hope to learn if this vaccine can decrease the viral load of people who become infected with HIV. The lower the viral load, the longer it may take before a person develops symptoms of AIDS.
An HIV vaccine that lowers viral load may delay the onset of illness and reduce transmission of the virus to others, even if it doesn't prevent HIV. If the 505 vaccine does lower viral loads, scientists will know they are on the right track with vaccines which stimulate cellular (T-cell) immunity.
To turn this hope into action, Project WISH community educator Sanford E. Gaylord and his colleagues work the phone, Internet and venues to recruit study volunteers.
A typical evening may find Gaylord at Steamworks, a 25,000-square-foot gay club in Boystown, talking to prospective volunteers for the study, which seeks circumcised gay/bisexual men and male-to-female transgender individuals between the 18-45 years of age.
HVTN 505 is placing an emphasis on attracting HIV negative African-American and Latino gay men given that blacks and Latinos makes up 61 percent of new HIV infections, yet account for only 34 percent of HIV vaccine trial participants.
Gaylord, 44, often informs potential volunteers that they can't get HIV from the vaccine regimen being studied and that historically it has taken decades--with more failures than successes--from the discovery of a virus or bacteria to the creation of a vaccine. (Typhoid was discovered in 1884, but there was no vaccine until 1989. The polio vaccine took 47 years to reach the public.)
Still, he has encountered generational differences and skepticism that diminish the sense of urgency.
"Nearly 30 years into the HIV/AIDS pandemic, I feel there is a prevention burnout among older individuals in the LGBT community and among some of our allies," Gaylord said. "Some of the younger individuals that I engage for the study did not witness the devastation of AIDS that I did in the early 1980's. I think their concerns may be on issues other than HIV. I have to remind them that if it weren't for study participants, we wouldn't have AZT - the first drug to combat HIV - or the nearly 30 different kinds of antiretroviral therapy that exist today."
Even when people decide not to join the study, Gaylord encourages them to support in other ways. They can help break down myths and misinformation. They can join a Community Advisory Board to provide input into study design and procedures.
As we approach the 13th annual HIV Vaccine Awareness Day, the nation's HIV vaccine trial participants and the people who support them are reminders that we all can do something to advance biomedical efforts to end HIV.
I think the Legacy Project, an organization that works to increase participation of people of color in HIV vaccine trials, said it best: "If we want a vaccine that works for us, we have to work for it."
CLARIFICATION: The HIV Vaccine Trials Network (HVTN) wants to find an HIV vaccine that works for ALL persons at risk for HIV infection. That means ensuring all populations are included in research. The HVTN 505 study is designed to learn scientific information about the immune response of all gay men--not limited to particular ethnic or racial groups. The HVTN recognizes that extra efforts may be needed to address historic under-representation or those disproportionately affected by HIV.
Calling all HuffPost superfans!
Sign up for membership to become a founding member and help shape HuffPost's next chapter