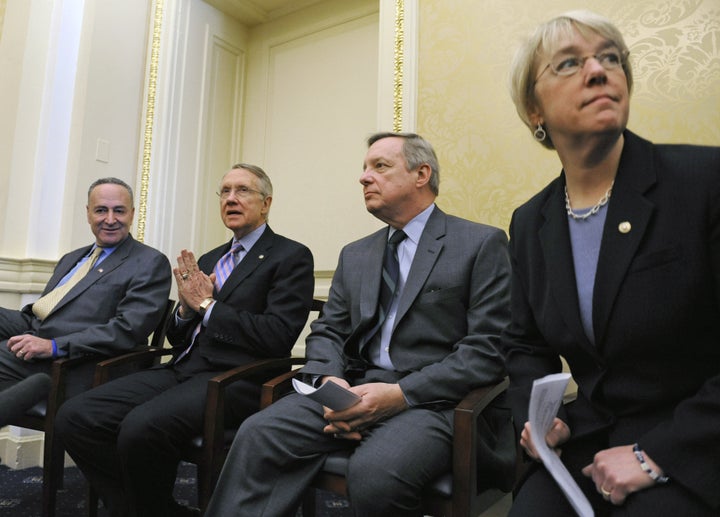 If you're like me, I'm sure you're sick of all of the negativity we're reading in the press and seeing on the television. While it's true that there is a lot of bad news right now, on Wednesday there was some very good news out of Washington worth noting. On that day, we passed the State Children's Health Insurance Program Reauthorization Act of 2009, or the SCHIP expansion for short. Just a few short hours after this bill was passed in the House, President Obama signed it into law once and for all.
As a freshman member of Congress that made the expansion of children's healthcare a cornerstone of my campaign, this is a truly powerful and emotional moment for me. I have debated this issue for years and the bottom-line has remained the same - If we don't take care of our children, then what do we stand for? I believe in an America that makes our children's health and safety a top priority and now it's not just a belief, it's law.
A few in the George W. Bush branch of the Republican Party fought this expansion tooth and nail, but their day has passed. They opposed the idea of a program which gave low income children healthcare and did not raise the federal deficit because it was funded by a small tax on packs of cigarettes. Imagine that for a moment - putting the importance of maintaining Big Tobacco's stranglehold on millions of Americans above the health of our next generation.
The change that we fought for has come and an estimated 4 million children that previously did not have access to healthcare will now have the opportunity to go see a doctor. Right here in my home state of New York, it's projected that this expansion will reduce the number of uninsured children by a whopping 66%.
This is the change that America voted for and today is a day for us to celebrate.
Thank you all for helping make this happen.
Popular in the Community