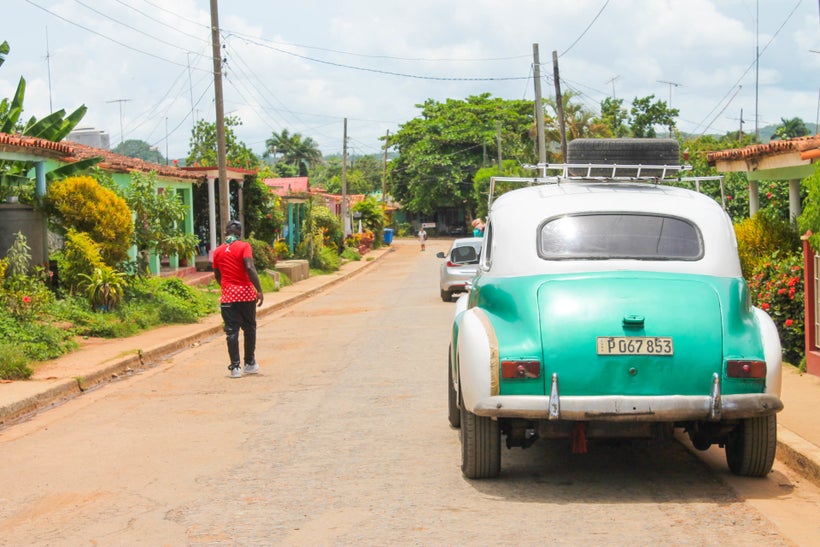 While I loved Havana, our time outside the city was a big highlight, which is why I want to talk about our day trip to Viñales, Cuba from Havana!
Since writing this post, Cuba has tragically been hit by Hurricane Irma and I know that Viñales is not the same as it once was. I am truly saddened thinking about how they'll begin to get back on their feet after getting knocked down. I have been thinking a lot about all the wonderful people we met there. I wondered if this post was worth publishing anymore, but wanted to share how incredible of a place it is and pray that they're able to find strength. What you will find below is my original post.
I'd read that if you wanted to get away from the er, nit and grit of Havana, then Viñales was an excellent option not too far away. Unfortunately when it came to finding information on what to do in Viñales or how to book it, we kept coming up with nothing. There were hardly any posts out there focusing on it and if so, they couldn't remember any specifics!
Now that I've been, I can very well understand why this is. Our sweet cab driver drove us everywhere that day and kept rolling down his window to ask locals for recommendations on where to take us for a good hike, horseback riding adventure, etc. Didn't know each other? No problem because everyone was so willing to help out. We drove places without having much idea where we were going. Before I get into the specifics of what we did, I'm going to touch on a few factors what may help you all from the beginning:
Our Havana airbnb owner arranged one of her friends to drive us there and he ended up staying with us the whole day. He made arrangements for the night so he could drive us back the following day. It worked out great for us! While I do think you wouldn't have a problem finding cab drivers at most places, it certainly made it easier knowing we could get everywhere and always have a ride waiting. The drive took us 3 hours there and 3 hours back, but we did take one of the older cabs. If you'd taken one of the nicer, yellow cabs, I suspect it would take around two hours each way. We stayed in an airbnb there, as well. Ours included breakfast, which was perfect since most places weren't open and we knew we wanted to do a hike in the morning.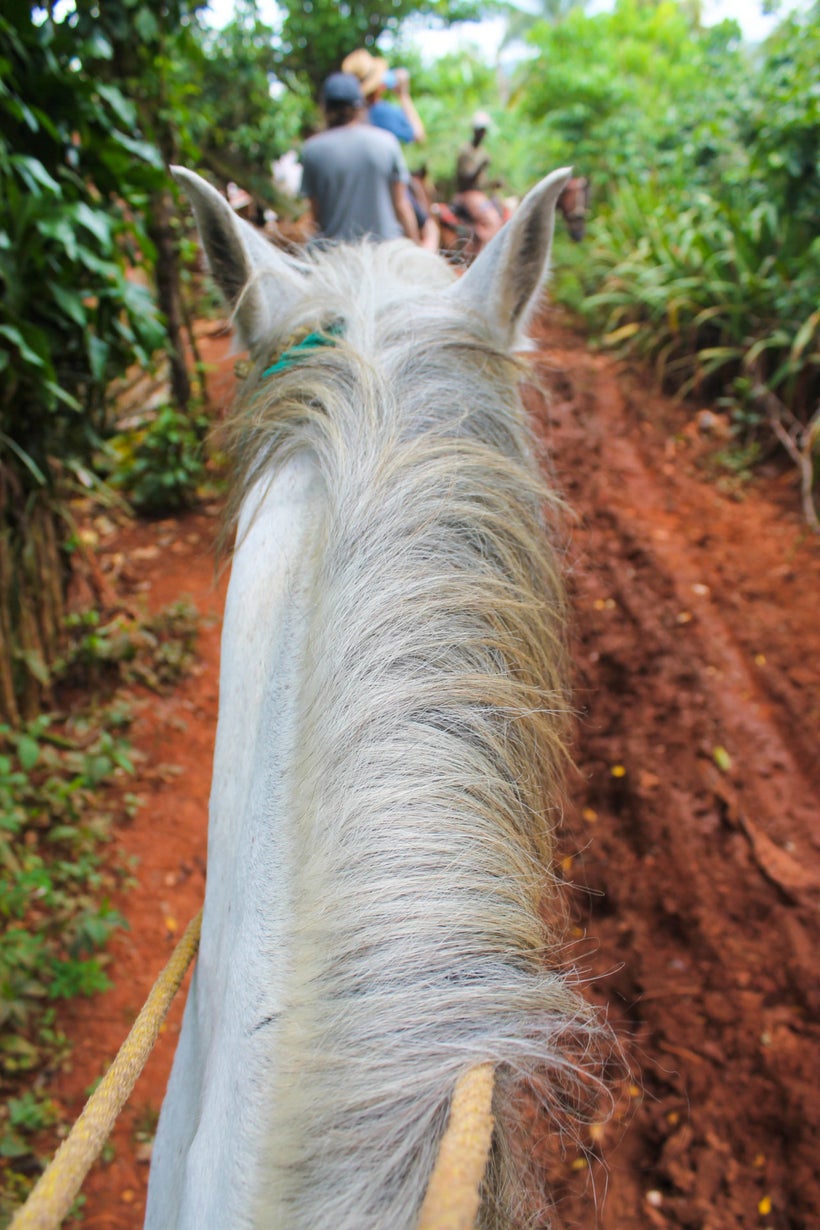 Go Horseback Riding
Hands down my favorite part (although there is a close runner-up!) of our time in Viñales. Our guide, Ulysses, led us through the backsides of a little village and farm area opening into a beautiful plantation. He spoke English really well since he works in the tourism industry and we had a great conversation with him about how he thinks Cuba is changing and what he foresees happening. We actually found this after leaving the Cueva del Indio caves. The caves were cool, but not something I'd say you absolutely must see. A horseback ride with Ulysses, though, is a must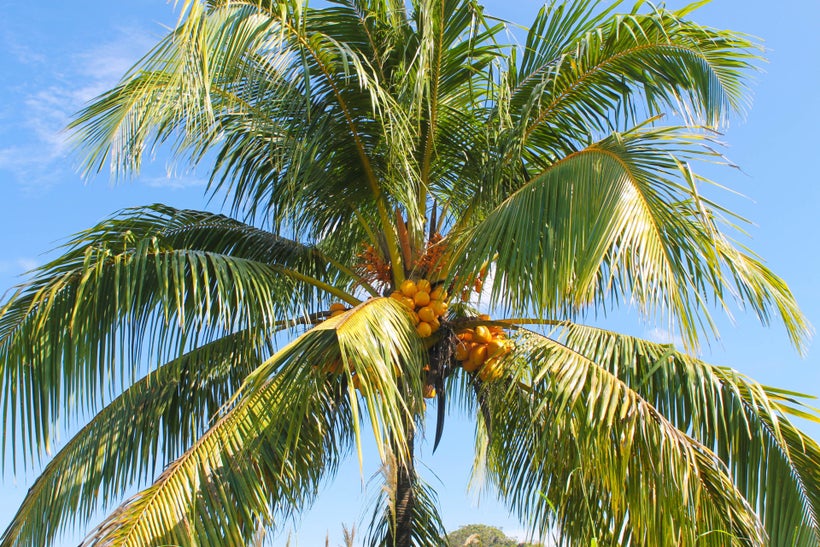 Go on a Hike
We went hiking in the Valle de Vinales and paid to have a guide lead us through. I am not sure if it was mandatory to have a guide, but I was happy we did because he was able to point out a lot of interesting plants and lead us to a fun stand where we not only got to drink our favorite fruit juice, but also see them make it using sugar cane! You can see a glimpse of this in my Viñales video here.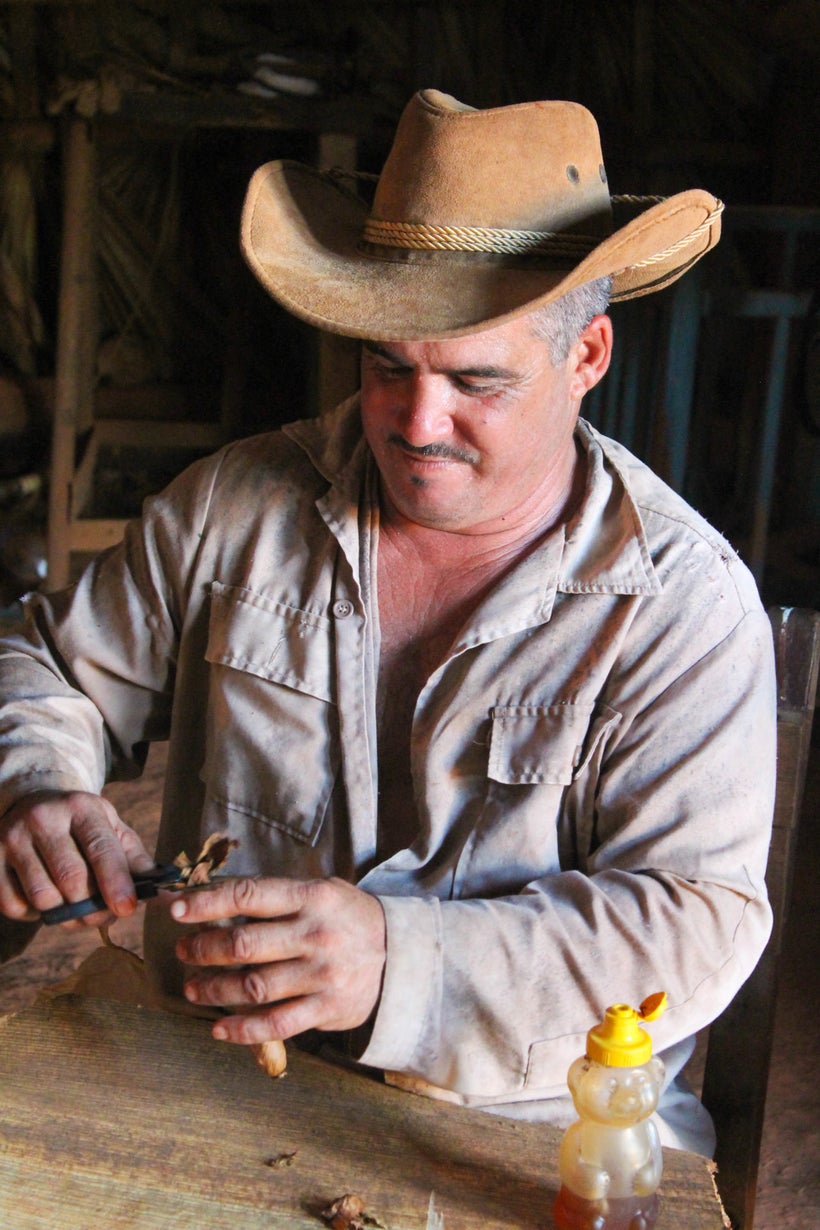 Visit a Tobacco Plantation
This was one where we drove around and asked folks where to go, ending up who knows where. We also saw another on our hike, so I assure you that you'll have no problem getting to learn about them. Let your driver know you're interested in touring one and learning about them- you'll have the opportunity to hear how cigars are made and give one a puff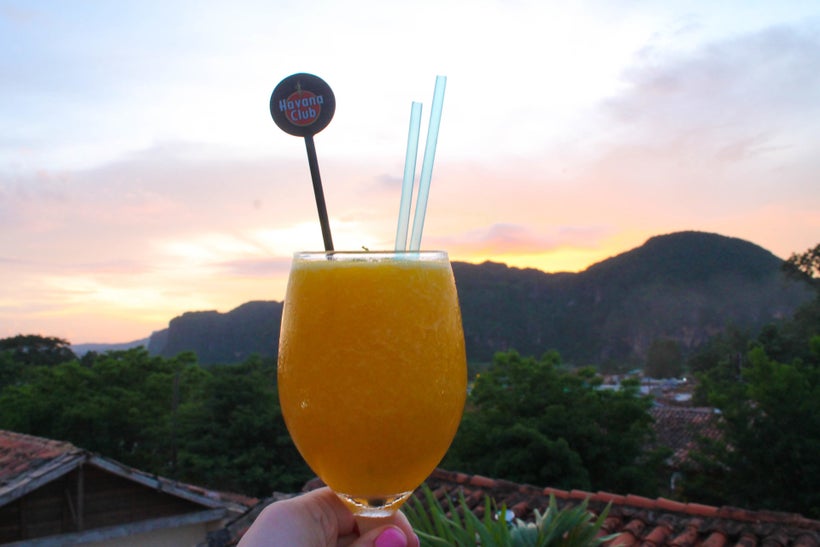 Watch the Sunset from a Rooftop Restaurant 
This one comes in a close second because the food and the views were incredible! I had the best mango daiquiri here and I am still raving about this meal. Just as we did at all restaurants, we ordered several dishes in order to try as many different options as possible and I am guilty for sucking down the ropa viejia. IT WAS JUST SO GOOD!!
I am obsessed with Viñales. The houses were beautiful and bright, the folks were friendly and it's the ideal spot for a quick trip away from Havana.
P.S. Make sure to check out what you need to know before heading to Cuba HERE and activities to do in Havana HERE.
REAL LIFE. REAL NEWS. REAL VOICES.
Help us tell more of the stories that matter from voices that too often remain unheard.
This post was published on the now-closed HuffPost Contributor platform. Contributors control their own work and posted freely to our site. If you need to flag this entry as abusive,
send us an email
.