The story of a man's tragic death at an Airbnb rental in Texas is drawing more attention to the responsibilities tech companies have in keeping their users safe.
Freelance journalist Zak Stone, in a
wrenching feature
published Monday on Matter, recounted his family's stay at an Airbnb property that featured a rope swing attached to a tree. His father, trying out the swing, suffered a lethal injury when "the trunk it was tied to broke in half and fell on his head, immediately ending most of his brain activity." Stone added that Airbnb sent him a "thoughtful note" three days after his father's death, conveying condolences and offering him support.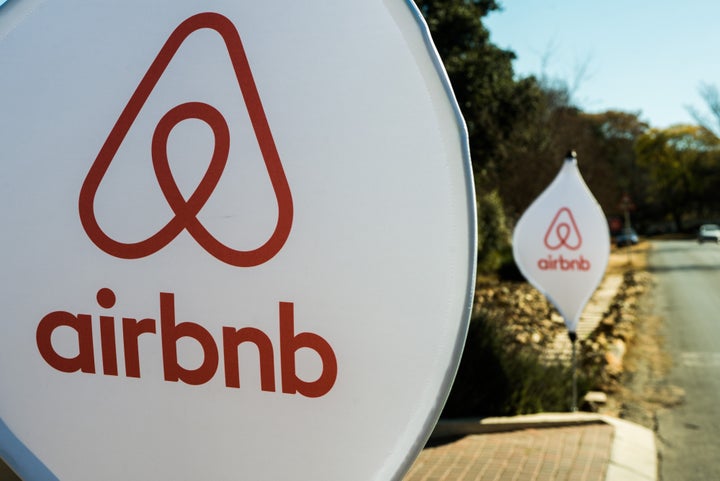 "My family remains free to speak about Airbnb's role in the accident since we never pursued legal action against them," Stone also wrote. "Our lawyer -- my dad's best friend since college -- extracted a settlement from the hosts' homeowners' insurance policy, which, lucky for us, did not deny coverage for commercial activity."
While this tragedy is not recent -- Stone said that he'd been working on the piece for over two years -- the issues he explores have become hotly debated in cities around the world, even
entering the 2016 presidential race
.
Stone pointed out in his story that Airbnb, which enables people to rent out their private apartments or homes to travelers, is willing to send professional photographers to properties to take professional pictures of listings, but that the platform has not, to date, made inspectors visit to make sure those properties are safe.
The Huffington Post reached out to the site to find out what consumer protections exist.
"We were shocked and heartbroken when we learned about these incidents and we continue to keep these guests and their families in our thoughts," Airbnb spokesman Nick Papas said in an emailed response. "Nothing is more important to us than safety."
He also told HuffPost that Airbnb hosts are supposed to follow local rules and regulations, including any applicable safety requirements. "We have always worked to help our hosts provide a safe experience for guests and have worked to provide helpful information to everyone in our community," Papas said.
He did not specify whether the platform requires certifications or inspections for property owners to list on Airbnb, or if the only protection visitors have are their hosts' self-reported safety concerns or precautions.
Papas did, however, send along the following list of steps that he said Airbnb reminds hosts to take to protect their guests:
Make sure your property meets government safety regulations for your area (ex: International Building Code)
Have functioning smoke alarm and carbon monoxide detectors.
Provide a functioning fire extinguisher, and complete required maintenance
Clearly mark a fire escape route, and post a map in your home
Establish safe occupancy limits—your local government may have applicable regulations
Ensure all electrical appliances and other equipment in your home are properly and safely installed
Remove any hazards that might cause guests to trip or fall, or mark these areas clearly
Remove or lock up any objects that may be dangerous
Fix any exposed wires
Make sure stairs are safe and have railings
Child-proof your home, or else notify guests of potential hazards for kids
Make a first aid kit easily available, and provide a disaster relief kit depending on where you live
Make sure your home is properly ventilated and that temperature control is clearly marked and functional so guests know how to safely use the heater
Show guests how to lock doors or windows, and how to use your plumbing system
Document safe practices for using all your amenities in your House Rules
Go through your property regularly to make sure all safety precautions are up to date and in accordance with local safety laws and regulations
Airbnb's website also notes that "adding an extra layer of protection with your own renter's or homeowner's insurance may be right for you."
As the New York Times reported last December, many home insurance policies for residences exclude coverage on commercial activity -- like an Airbnb rental. In January 2015, Airbnb began offering $1 million dollars in Host Protection Insurance to provide additional coverage. Figuring out how to reconcile homeowner's insurance with hosting insurance, however, can still lead to headaches for mystified property owners.
Airbnb's website also provides safety tips for guests, such as "sign up for traveler's insurance" and "read listing descriptions closely."
"Guests can look for listings that indicate they have safety features, including smoke detectors, carbon monoxide detectors, first aid kits, safety cards, and fire extinguishers," Papas told HuffPost. "If a host or guest ever alerts us to a hazard or safety issue at a listing, our Trust and Safety team works quickly to review it, fix the problem or remove the listing from our community."
As Stone documents in his feature, Airbnb has added more protections for hosts over the years after various horror stories emerged, but it hasn't done as much for the guests who use the platform.
As Stone notes in his article, which is worth reading in full, "while New York requires hotels to adhere to much stricter safety standards than apartment buildings (portable fire extinguishers, automatic sprinklers, posted emergency guidelines), unregulated hotels -- whether a sketchy commercial operation or a branding consultant's Williamsburg loft -- usually don't."
New York City began cracking down on Airbnb earlier this year, holding that a majority of its listings were illegal. Last week, San Francisco residents voted down tough new Airbnb regulations that would have placed new restrictions on short-term rentals.
Many companies, including Uber, have pursued a business model where drivers and hosts assume liability for damage, accidents or deaths, and where users need to look out for their own needs. The tech companies generally hold that user reviews will help root out bad drivers and hosts with unsafe cars, homes or services in a given marketplace.

Consumer advocates aren't convinced that this is enough and are pushing to draft new rules or apply existing housing and transportation regulations to this new category of businesses.
In the years ahead, however, billions of people will need companies and city councils to strike the right balance between commerce and consumer protection.
Popular in the Community