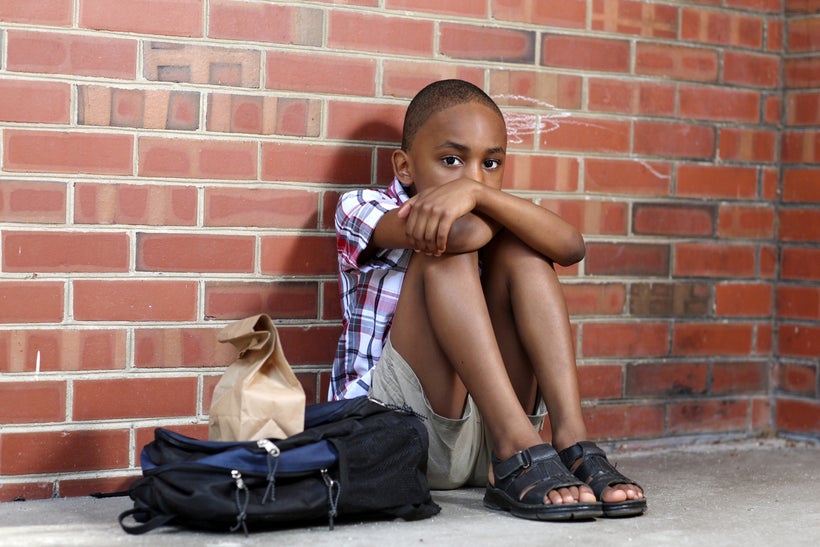 Imagine that your spouse dies and your home burns to the ground – both in the same week. Your colleagues and your friends know, but they expect you to act as if nothing has happened.
You don't get any support - no days off of work, no access to grief counseling, no time to find a new home, buy clothes or adjust to your situation. In fact, your boss chastises you for failing to succeed on the job.
Sounds ridiculous, right? Now imagine that you're only in third grade.
This scenario is analogous to what children with disabilities experience in the DC schools. When we first met DeMario, he was a third grader at a DC charter school. His grandmother, who he lived with, had just died and he had to move to a new home and become reacquainted with his mother. DeMario's undiagnosed learning issues meant he was already behind academically, but losing his grandmother and his home made things worse, and he started misbehaving in school.
Realizing he needed extra support to stay focused and learn in his classroom, his mother asked his school to evaluate whether DeMario needed special education services. The results of these evaluations help teachers and families know what supports a child needs. The additional supports are known as an Individualized Education Program (IEP), and the evaluation is the first step to ensuring schools provide them.
DeMario's mother requested an evaluation and services in the spring of 2015, but the school told her to wait until the next fall. Although school started again in September of 2015, the school said it would be a couple of months before they completed the evaluation. And without the information about what he needed that a special education evaluation would share, the school wouldn't provide any additional support to him.
That's when Children's Law Center attorney Caroline Wick stepped in. She filed a complaint with the Office of the State Superintendent to expedite the assessment. With a lawyer on the case, the evaluations were finally completed.
The evaluations found that DeMario was indeed suffering a disability in the form of attention deficit hyperactivity disorder. In January of 2016, after months of waiting, DeMario finally received an IEP and started receiving help.
During that long, six month wait, DeMario fell further behind in school. He started missing class more frequently, and when he was in the classroom, he acted out and disrupted other students. His needs were not addressed, and he wasn't receiving the support he needed to learn.
Wow. Imagine what would have happened if DeMario had gotten evaluated in the spring when his mother first raised concerns. He could have had an IEP – a plan to support his learning – in place by the end of the school year. He might have been given the right services over the summer to catch up with his peers, and would have started in the fall ready to learn and able to focus on school. Instead, he was left to languish and fall behind.
DeMario's situation isn't unique. In fact, it is sadly commonplace. We meet children every day who are failing in school and must wait months before getting the right supports to learn. The most recent testing data shows that 60 percent of special education students score at lowest level of standardized testing, as opposed to 20-30 percent of students in general education. Our schools are failing these children.
That's why we're asking Jennie Niles, our Deputy Mayor for Education, to fully fund the 2014 Special Education Reforms when she submits her budget requests to Mayor Bowser.
One of these reforms is to shorten the amount of time schools have to perform an evaluation. Before the law passed, schools were given 120 days. The new law will shorten that time to 60 days if it is funded. This shorter time frame brings DC in line with most other states, and would help kids like DeMario catch up and keep up faster.
Small, easier-to-fix learning problems become complicated and expensive if they aren't addressed. Fully funding these education reforms is good for kids and good for the District's budget. I have no doubt that in DC's multi-billion dollar budget we can find funding to get services to children faster.
You wouldn't expect your coworker to do their job effectively immediately after losing their mother and their home. Why do we expect that of a third grader?
REAL LIFE. REAL NEWS. REAL VOICES.
Help us tell more of the stories that matter from voices that too often remain unheard.
This post was published on the now-closed HuffPost Contributor platform. Contributors control their own work and posted freely to our site. If you need to flag this entry as abusive,
send us an email
.