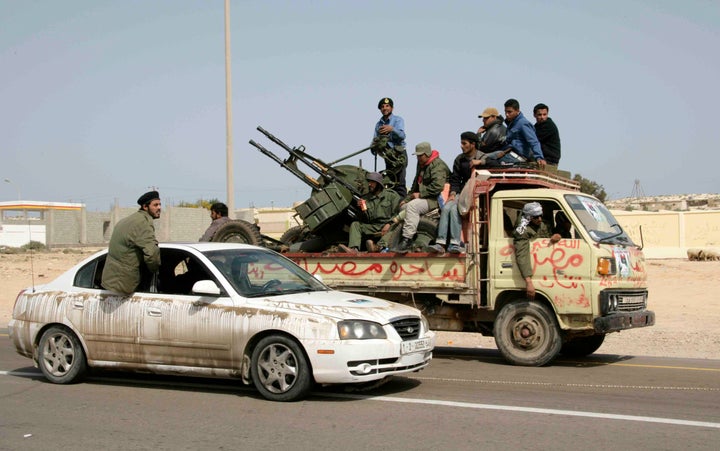 University of Michigan Professor Juan Cole has just published an article titled, "An Open Letter to the Left on Libya." Cole defends the use of military force to prevent a massacre in Benghazi and to aid the Libyan rebel movement in their liberation struggle.
In opposition to U.S. intervention in Libya, University of Trinity Professor Vijay Prashad warns the United States has involved itself in a decades-long internal Libyan struggle while it ignores violent crackdowns by U.S.-backed governments in Bahrain, Yemen and other countries in the region. He recently wrote an article published in CounterPunch titled, "Intervening in Libya: Why Nothing Good Will Come of This."
WATCH PART 1 OF THE DEBATE:
WATCH PART 2 OF THE DEBATE:
See Democracy Now!'s news archive for additional reporting on the situation in Libya, and other popular uprisings across the Middle East and North Africa, click here. Join us on Facebook.
Calling all HuffPost superfans!
Sign up for membership to become a founding member and help shape HuffPost's next chapter