Nearly sixty years ago, Marilyn Monroe's moving spirit was captured serendipitously by a 14-year-old Peter Mangone's movie camera as he and the actress strolled the sidewalks of New York together as she went about her day. Marilyn had returned temporarily to the Big Apple from Hollywood to polish her acting ability at the legendary Actors Studio, located not far from the Danziger Gallery in downtown Manhattan -- the site of the exhibition that is bringing America's most famous blonde back into the spotlight. Not only are the prints made from selected stills never been seen before publically, but the true story that accompanies this extraordinary collection of appealing images adds to the historical intrigue and sensational appeal of a healthy-looking, nearly make-up free gal, whose innocently chic appearance was far removed from the silver screen. True life discoveries often are just the right stuff for movies and documentaries, whether it's a gasping first glance at King Tut's tomb or focusing on the final resting place of the sunken Titanic. But Ms. Monroe still somehow edges out the daily parade of famous historical features on the Discovery Channel.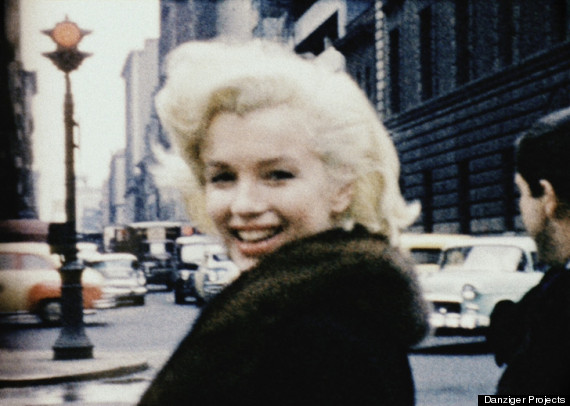 Long-held secrets are unearthed every day, but when they are attached to a much loved and adored movie star who suffered a tragic death before her time, the fascination factor adds to the inherent aesthetic value of the photos on display. This exhibition exemplifies that theory, based on film accidentally discovered by the cameraman's brother forty years after it was shot, miraculously in mint condition and preserved in a tiny, beat-up orange cardboard Kodachrome box. When examined, the five and a half minutes of grainy eight millimeter footage, at 329 seconds, 28 frames per second, produced 9,212 glorious, ambulatory little pictures on fragile celluloid and provided proof that Marilyn's provocative red lips were as mesmerizing as ever. Years later, the challenge was taken up by Joshua Green (son of Milton Greene, famed Marilyn Monroe photographer), to figure out a method for narrowing down the number of frames and then find a process for making them into professional prints for this exhibition. It took Greene over nine years to dissect by trial and error and polish these images, ultimately producing the magic spirit of these private moments. What is so engaging and fascinating about the images selected for this exhibition is that one actually feels like a "fly on the wall" during the day trip that Mangone spent following the legendary star as she exited the Gladstone Hotel for a simple walk on the streets of Manhattan, without, it seems, drawing a curious crowd. The actress blew kisses to the young amateur cinematographer and welcomed his documentary efforts with affection and a sweet consideration, which shows up in the final cuts.
Serendipity has often played a peculiarly unexpected, albeit limited role in documented history. Being in the right place at just the right time with a camera in hand has resulted in accumulating and recording instant extraordinary visuals. Henri Cartier-Bresson's aptly titled historic book, The Decisive Moment, describes the split-second chance with determined effort by a photographer that brings to life a circumstance that most of us can only appreciate and visualize as taken through the lens of a camera: images of terrified Vietnamese children running naked from a napalm explosion, the brave Chinese man who stood firm and stopped a parade of army tanks in their tracks, a presidential motorcade in Dallas as a 1961 Lincoln Continental convertible slowly cruises by, or even a convincing video of a flying saucer in the background of a family picnic shot by sheer accident. Since most people are now constantly armed with a camera phone that can shoot a home movie in an instant (even in secret), an entire cultural habit has developed of posting pictures that can help topple a government, alter an election, or trap a celebrity or politico in a controversial private moment. The point being that the chances were slim for a young boy who pre-meditatively skipped school, hoping to get just a precious few seconds on film of an American icon, but it turned into an unexpected bonanza of a few hours spent with a cooperative superstar decades ago seems like sheer destiny. Now, for the first time, rare unscripted daylight footage exposed an intimate and breathtaking glimpse of a famous face with an hourglass figure that glided down a busy avenue on a breezy morning. If you can't get to the show, which opens as soon as the flood waters from hurricane Sandy clear and power is restored to Chelsea, make an effort to acquire the handsome catalog, but before you read the insightful introduction, flip the pages backward quickly and you no doubt will get the feeling that you are walking alongside the most famously glamorous movie star of all time.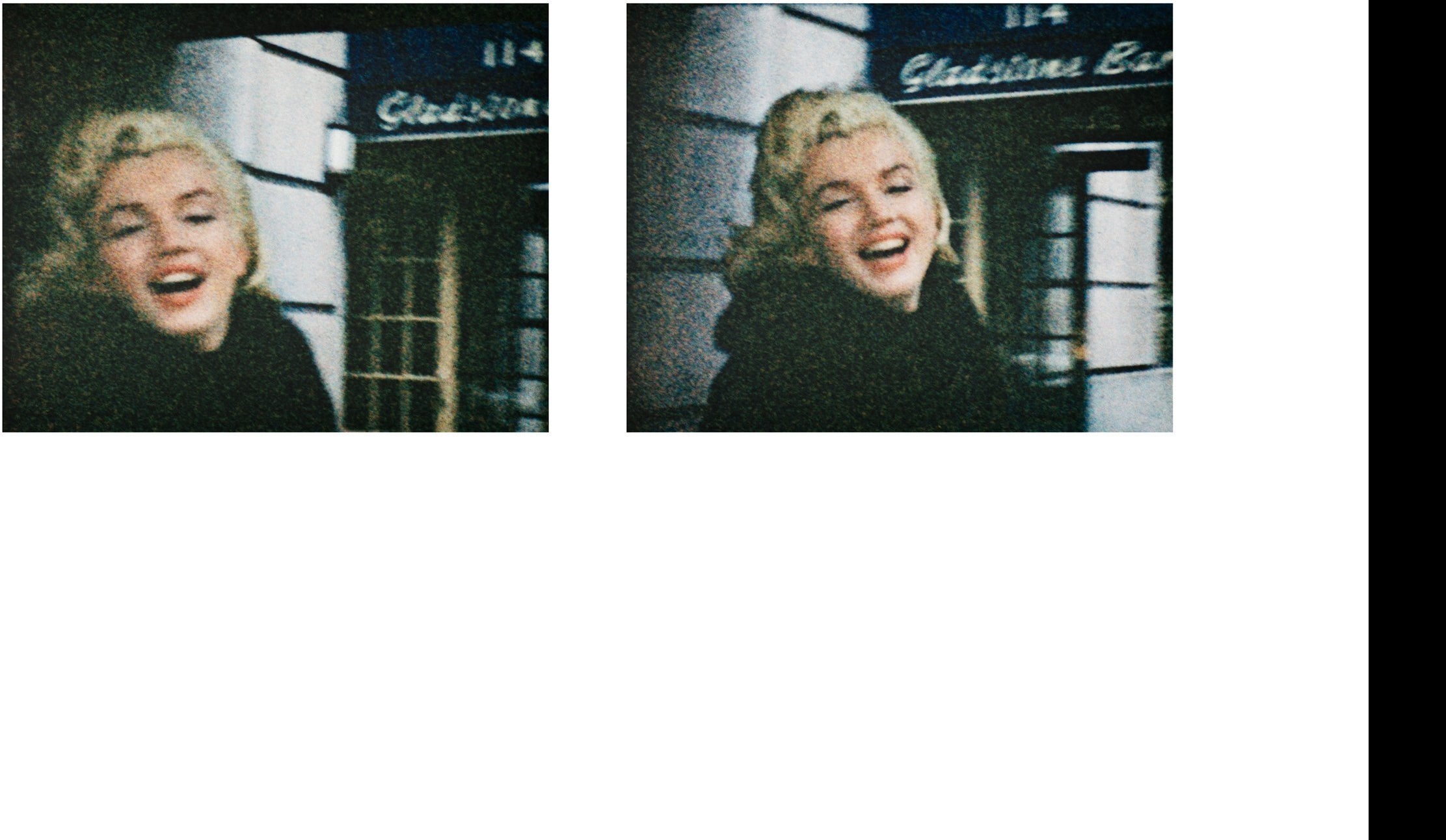 Marilyn Monroe at Danziger Projects
Marilyn Monroe Rediscovered--The Lost Film of Peter Mangone (New York, 1955) continues through December 22, 2012. For more information on when the gallery will reopen, revised exhibition dates, and how to order the catalog, please contact Danziger Gallery, 527 West 23rd Street, New York City, T. 212.629.6778, or visit: www.danzigerprojects.com.
Related
Popular in the Community