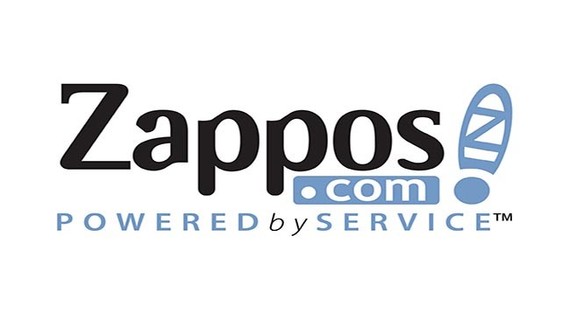 This article is the second in a 3-part series based upon my interview with Zappos' training and development leader, Richard Hazeltine. You can check out the first article here for my discussion with Richard about the role of training and development in creating engaged employees and some of the challenges in moving to their new holacratic model.
This article will be focused on interesting ways to explain the benefits of training and development to employees who already have full plates and ways that leadership development has informed Zappos' culture.

Heather Younger: What do you think is the most effective way for managers to explain the benefits to employees of training so that employees don't look at training as just one more thing to do?
Richard Hazeltine: It is key to couple your perception along with the employee's perception of themselves. I have a pretty good emotional intelligence assessment, which will involve the employee in seeing their strengths. It measures you on eight different competencies and five outcomes. We use that to help them get to where they want to go. We use this information to help the employee on their home life while helping them in professional life too. We find, then, you have a better more productive employee. I just came to this conclusion in last 5 years. I used to think differently and only focus on professional. I believe that if you show them their own data, then that allows a leader to focus the conversation. Very few people can change who they are between home and work. What we try to drive home is that strengths can turn into weaknesses if done to extreme. So, you have to be aware. Sometimes, we coach folks to turn the volume down.

Younger: I see that you focus a lot of your time on working with managers and leaders. How important do you think leadership development is to employee retention? Can you provide examples?
Hazeltine: We are and have been on Fortune's list of best places to work for the last 7 years. Being part of that group, we gather a lot of data. The bottom line is that for employee engagement and turnover, if you have a good environment to work in, it makes retention easier. It also comes from a lot of feedback. It's important to catch people when you see them doing something right and not always correcting them like we see in the traditional world. We have multiple things we do to highlight this: Each employee is allowed a virtual $50 gift card every month, which they can give to co-workers in the organization when they see them doing something great. Recognition is a big part. Leaders have to have a lot more conversations with their people. They must be able to relate and empathize even when they do not agree. This is true even when you might not agree with it. It is key to, at least, recognize that the employee is feeling a certain way.
Wow! These are some great nuggets for all of us to think about. As according to Gallup, only roughly 30% of our nation's workforce is engaged at work, leaders must swallow the hard pill that the majority of what it takes to create engaged and committed employees and loyal customers stems directly from the leader's ability to connect more deeply with their team's needs and emotions.
In my final article, I will wrap up my discussion with Rich with a focus on employers facilitating talent mobility within an organization and how all of what I have shared from my interview with Rich lends to a more memorable customer experience.
If you enjoyed this article, stay tuned for my final conversation with Rich.
____________________________________
Subscribe to our newsletter here :-)
Popular in the Community