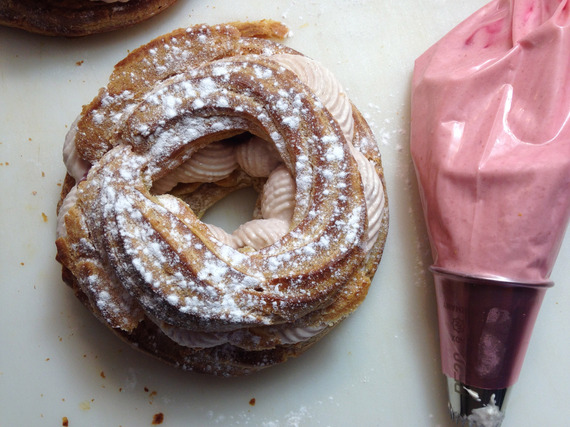 Easter isn't one of those holidays that conjures up the image of a big cozy family dinner at home, but that's still no reason to leave it out of the heavy holiday cooking trifecta that prominently includes Thanksgiving and Christmas. But in reality, Easter is a perfect opportunity to spend quality time with family and friends over a big, delicious meal. A great meal is the perfect way to keep the holiday excitement going after the big egg hunt!
Even more appealing is that an Easter dinner is a perfect chance to innovate in the kitchen and try out some new recipes. With Thanksgiving and Christmas, and even New Years, there are traditional dishes that are expected. With Easter, there's really no traditional dish - any Springtime inspired creations will do.
There are so many delicious foods that come with Spring that finding the inspiration is easy. So with Spring in mind, we put together a delicious Easter menu over at The Culinary Exchange, complete with appetizers, entrees, and mouth-watering desserts. We even included wine pairings and a simple-to-use shopping list to make Easter dinner as streamlined as possible.
The dishes feature lots of Spring tastes, lots of fresh vegetables, light and crispy crusts, and a dessert filled with a delicious raspberry creme.
Our Easter dinner menu includes:
Hop on over and find some inspiration, check out the recipes and accompanying videos and make this Easter delicious. Happy Easter!