Here's the latest in denim technology for more perfect fitting jeans.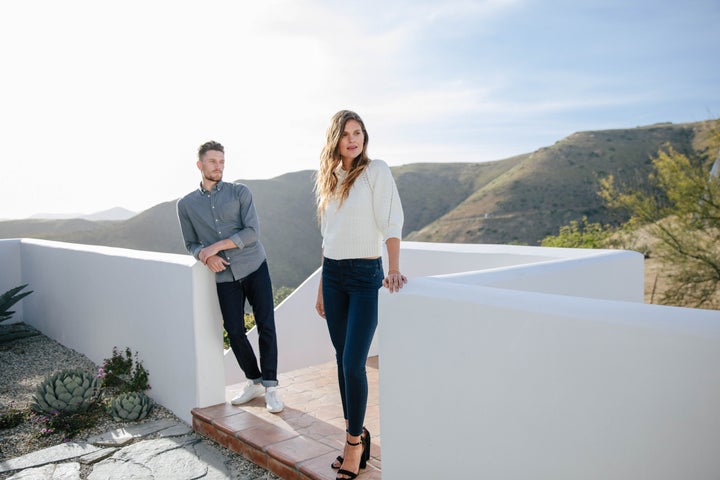 Denim has come along way since the first pair was worn and created over 150 years ago in Italy. For one, they are now made all over the world, and you can buy a stylish pair of denim from just about any clothing store. Although there are many brands in the denim market waiting to catch a consumers eye, there are very few innovations taking place in the fit department. Especially with curvy body types. And this is where Liverpool aims to answer the question on every denim wearers' mind, "do my legs look good in this jeans?" Denim enthusiasts or average consumers want their jeans to fit consistently good on their body no matter the wash cycle or the style. Jill Perilman, the design director of Liverpool who has dedicated over 30 years in the denim industry, says that her team is "making it easy for the style conscious shopper to find jeans they can fall in love with." Go inside our conversation for more the future of denim.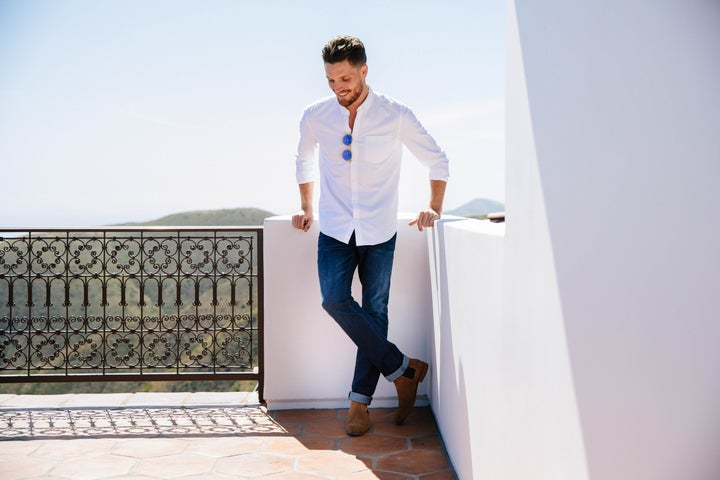 Mel Writes: What made you start Liverpool ?
Jill Perilman: The short answer is because I'm a huge denimhead. A few years ago we started seeing signs of fatigue in the super-premium end of the jeans market. Customers were becoming more hesitant about pulling the trigger on a pair of $200 or $300 jeans. They were also gravitating to more performance fabrics, the kind that you see, for example, in yoga pants.
We realized there was a huge market opportunity for affordably priced denim that offered timeless style paired with high-tech fabrics that delivered amazing comfort and fit. The fit aspect really goes to the core of why we started Liverpool. We wanted to create a line that fits and flatters all body types, making it easy to find a go to pair of jeans.
You have over 30 years of experience in the denim industry, what makes this brand different from other brands you've worked on?
The majority of my design career has been focused around creating the ultimate, of-the-moment looks for trend-forward denim brands. I've also worked as a style forecaster as the founder and CEO of trend consultancy Denimhead, which I sold to WGSN in 2010.
As passionate as I am about "trend," I now create styles with more staying power. Liverpool is not about "fast fashion" or looking over designed, rather we're creating trend-forward, wearable denim that will be in style for seasons to come.
Throughout my career, one thing I have learned is to be true to myself, because the minute I put something in the line that I wouldn't wear – it doesn't sell. As cute as I think it is… If I won't wear it, it won't sell. At Liverpool, I am fortunate to design products that I really enjoy wearing myself.
Can you explain what fabric technology is used in the women's line?
At Liverpool, we offer 4-way stretch and Dual FXⓇ T-400Ⓡ fabric technologies in the women's line. I truly feel 4-way stretch is the next big thing in performance fibers and denim. By having the right amount of give and take, our technology transforms traditional fabric to a luxurious one that is silky-soft to the touch, maintains its shape and provides phenomenal freedom of movement.
What is the main difference between the 4-way stretch technology in the women's collection from the coolmaxⓇ technology in the men's? The 4-way stretch denim we utilize for our women's line creates the ultimate freedom of movement while compressing and contouring as well as maintaining beautiful recovery throughout the day. The CoolmaxⓇtechnology transports moisture away from the body to keep the consumer cool and dry during those warm weather days, yet provides insulation on colder days thanks to the fiber structures in the fabric.
Where are the jeans made? Why are they sold at such a great price point?
We make our jeans in Asia, which allows us to keep them at an affordable price point but without sacrificing quality in materials or construction.
My husband and business partner Ron and I traveled throughout Asia to find the best factories and fabrications that allow us to achieve what $200-$300 denim brands can do - for under $100. So what you get in quality, attention to detail, and most importantly FIT is a complete stand alone at this price point. Our denim is soft and comfortable to wear, keeps its shape all day (and longer), and is designed in all the right places to flatter a wide range of body types. What is on the horizon for the fall season?
For Fall 2017, our women's collection is full of bold pieces, seasonal colors, and structured designs with 90's fashion inspiration. The high-waisted, exposed zippers, plaids, crops and flare bottoms all make a statement and complement the season's looks.
The jackets and shirts feature a variety of washes and are constructed with powerflex fabric technology, allowing them to have a comfortable stretch fit which maintains its shape and recovery. The men's collection highlights a variety of washes including colored twills in Slim and Relaxed Straight fits. Men can choose from 3 different inseams (30, 32, and 34) for perfect balance and fit. Our fall line showcases that everybody, no matter their age or size, should not only look outstanding, but also feel confident and ready to seize the day in what they're wearing.
Popular in the Community