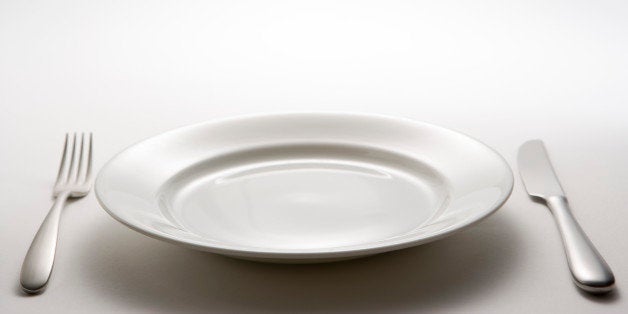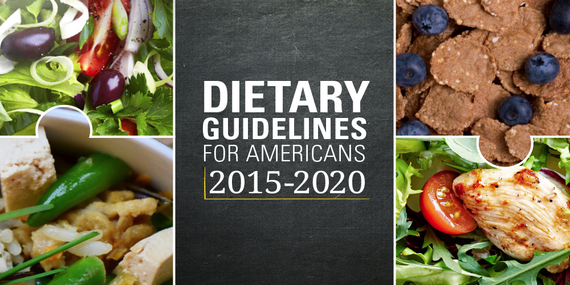 The new Dietary Guidelines for Americans were recently released and much of the media coverage has focused on the advice not included (Read: Eat less red meat!). However, as a dietitian, there are a few key changes that I applaud.
First, the 2015-2020 dietary guidelines provide a "blueprint" for an overall eating pattern - rather than recommending specific nutrients or foods. They emphasize that all food and beverage choices matter because the the sum of your total diet is greater than its parts.
Since three-quarters of the population doesn't get enough produce, dairy and vegetable oils, the guidelines advises that we make healthy swaps to include them in our meals and snacks.
The report also caps added sugars, saturated fats and sodium -- all of which Americans tend to over consume and can lead to overweight and chronic diseases. Here are the key limits the guidelines recommend and how you can improve your food and beverage choices to meet them:
• Eat less than 10 percent of calories per day from added sugars.
According to the guidelines, strong evidence suggests that eating patterns with lower intakes of added sugars can reduce risk for cardiovascular disease, type 2 diabetes and certain cancers. Sugar-sweetened beverages account for nearly half (47 percent) of all added sugars in the U.S. diet, so an effective way to limit them is to drink water instead of sugary drinks. Calorie-free beverages can also be enjoyed but water should be your primary source of hydration. You can also limit added sugars by enjoying naturally sweet fresh fruit instead sugary snacks and desserts.
• Eat less than 10 percent of calories per day from saturated fats.
There is significant scientific agreement that replacing saturated fats with unsaturated fats reduces risk for heart disease--the leading cause of death among men and women. To limit sat fats, cut back on fatty meats and full-fat dairy products. In addition, use vegetable oils, like canola oil, which has the lowest amounts of saturated fat or olive oil, which is rich in monounsaturated fats. I generally use two oils for all of my cooking and baking: canola and extra virgin olive oil.
Diets rich in sodium increase your risk for hypertension and stroke, and more than 80 percent of Americans exceed the recommended sodium limit. Since more than 75 percent of the sodium in our diet comes from processed foods and restaurant meals, choose lower-sodium options at the supermarket and try to limit the number of meals eaten away from home. And, when cooking, amp up the flavor with herbs and spices rather than table salt.
Since about half of all American adults -- 117 million -- have one or more preventable chronic diseases, eating to meet the recommendations set forward in the new dietary guidelines is a good place to start for better health.