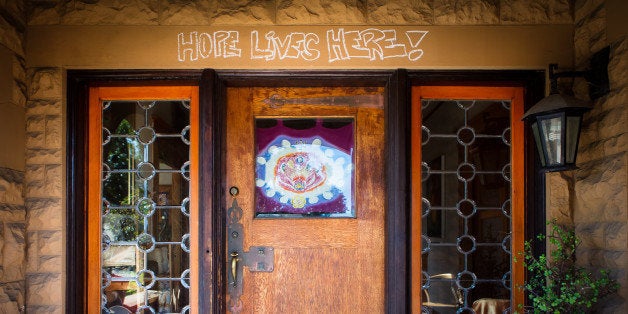 My high school cafeteria lacked recycling bins, which resulted in hundreds of aluminum cans unnecessarily ending up in the landfill each day. As an environmentalist and the junior class treasurer I recognized the opportunity to protect the planet and make some cash. I purchased two trash bins and cut circles for the aluminum cans. I wandered around the cafeteria encouraging people to recycle. Every week I poured out the sticky soda residue and smashed the cans. At the end of the year I traded in the poundage of aluminum for $7.83... enough to cover the cost of one trash bin! This aluminum-recycling debacle was one of my less effective attempts at initiating projects that make a difference, but it was not the last attempt. A combination of service and innovation would come to define the early years of my career.
As a recent grad, I wanted to make a difference and be on the cutting edge of solving major social issues. I wanted to work in a fast-paced environment. I wanted autonomy and flexibility. I am not alone in this desire. According to a Bentley University survey of millennials, almost two-thirds said their goals involve starting their own business. And according to the Intelligence Group, 64 percent of millennials say it's a priority for them to make the world a better place.
When I decided to take a "year-off" between my junior and senior year of college to serve as an AmeriCorps VISTA, I expected to get a needed break from studies and help some people. I was not expecting to launch my startup career.
I was placed at Shakti Rising, a women's recovery and empowerment program in San Diego. Immediately I was placed on teams that were writing new program curriculum and launching new fee-for-service initiatives. I worked weekends and long hours with people who believed in the same mission as myself. It was a cash-strapped and short-staffed organization trying to make massive change. I may not have realized it at the time, but working at Shakti Rising was like working at a startup -- we even had in-office yoga.
Since completing my term, I have worked for a biofuel startup in La Jolla and an early-stage consulting firm in North County. Throughout these experiences I relied more on what I learned during my year of service than my college classes. AmeriCorps gave me a taste of what it is like to work in the fast-paced, creative environment I had always aspired to.
Noticing this generation's interest in entrepreneurship and the need for capacity within the not-for-profit sector, a few years ago I founded the Next Generation of Service (NGS). NGS is an online resource where students can signup to videoconference with alumni of service year programs and learn how to use service to launch their career. Listening to Student's deep desire for service and innovation is what sparked my interest in the Franklin Project.
In the startup circle you hear about audacious goals -- replacing the traditional hotel (AirBnB), making the taxi industry obsolete (Lyft). I joined the Franklin Project because creating the cultural expectation that every young person in America, sometime between the ages of 18 and 28, participate in a fully paid, full-time year of service is not only an incredibly audacious goal, but a goal with enduring impact. We are not changing where people sleep on vacation, we are creating a groundswell of leaders that can and will choose people and planet over profit and a civically minded population that will support those decisions.
Forbes named San Diego the best place to launch a startup in 2014. We are a community that understands technology and reveres small business. But with regards to national service we lag behind other major cities. None of our universities are matching institutions, none of our companies are employers of national service, and we do not host City Year corps members. I am excited to partner with Dev Zaveri-Tabb to represent the Franklin Project in San Diego and work to engage stakeholders from every sector. We are currently planning a series of five workshops aimed at engaging local veteran groups, universities, not-for-profits, businesses and the local government in national service initiatives. San Diego is a city ripe for innovative new service corps programs and our startup community could benefit from a new type of entrepreneur.
This post is part of a series produced by The Huffington Post and the Aspen Institute's Franklin Project in conjunction with Giving Tuesday. The series, which will run for the month of November, features pieces written by Franklin Project Ambassadors, local leaders who are working with community stakeholders in 25 states toward the Franklin Project's vision of making a year of national service -- a service year -- a cultural expectation, common opportunity, and civic rite of passage for every young American. For more on service year opportunities and organizations, visit https://serviceyr.org.
REAL LIFE. REAL NEWS. REAL VOICES.
Help us tell more of the stories that matter from voices that too often remain unheard.