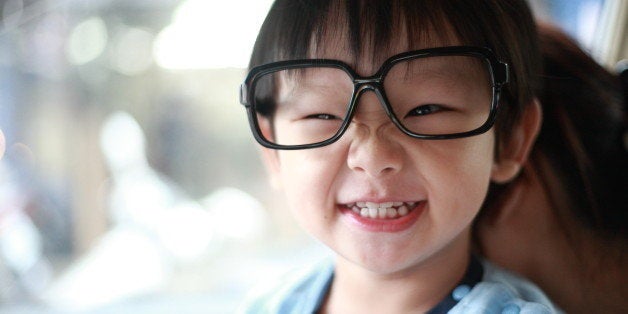 Social enterprise is at its most impactful when the goal is empowerment, not relief. I previously worked as the director of VisionSpring, a non-profit dedicated to distributing glasses to people in need. Rather than simply handing out glasses, we worked to train individuals in developing countries to conduct outreach and vision screenings, educate their neighbors about the importance of eye care, and sell high-quality, low-cost glasses to their communities. Instead of concentrating on relief efforts -- which can be well intentioned but finite -- VisionSpring focused on creating jobs and building local institutions.
I met Juana in Sololá, a village a few hours drive outside Antigua, Guatemala, in the mountains surrounding Lake Atitalan. Juana began working at age ten to help her family squeak by; her father was killed and the family's home leveled in Guatemala's civil war. As Juana got older, she became involved in a women's association that taught her to read and write. She then became involved with one of our non-profit partners, Community Enterprise Solutions, which trains local entrepreneurs to start a successful business selling eyewear to those whose livelihoods -- sewing, carpentry and weaving -- were compromised by lack of access to affordable eyewear. In 2007, she built the house where she lives with her sister, Marcela and son, Jonathan.
There's no shortage of potential entrepreneurs in developing nations, and in many ways, everything begins and ends with a job. When a person has work, she has income and can achieve financial self-sustainability. She can prioritize her family's health and education. Her standing in the community is lifted, and so is her confidence.
There's a wide gap between the act of donating -- which is quick and easy but often inadequate -- and the act of job creation, which is complicated, time-consuming, difficult and (if executed thoughtfully) much more effective.
This post is part of a series produced by The Huffington Post and the United Nations Foundation, in conjunction with the Global Accelerator at the United Nations (June 10, 2014). The conference aims to bring together high-level entrepreneurs and the UN to seek creative approaches and accelerate global progress to tackle global challenges. For more information about the conference, visit here. Read all posts in the series here.
Calling all HuffPost superfans!
Sign up for membership to become a founding member and help shape HuffPost's next chapter