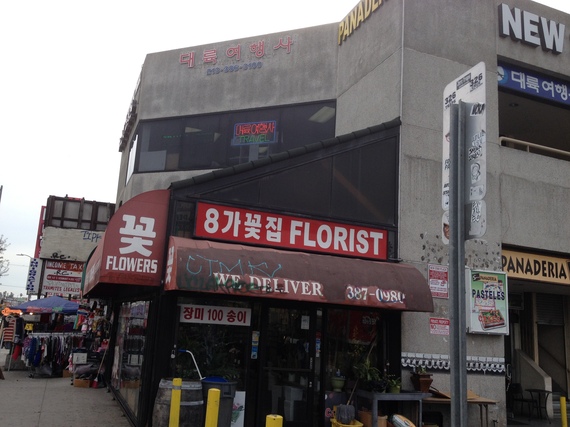 The supposed "word gap" between children growing up in white middle class homes, and those growing up poor, immigrant or otherwise culturally "non-dominant" families has received a great deal of attention in recent months. Intervention programs in poor and immigrant communities aimed at increasing the number of words parents speak to their children have offered easy fixes to entrenched social problems. If parents would just feed their children more words, these children would grow cognitively, achieve in school, succeed in life and all would be well in the world.
I refer to this word gap as a "supposed" one, because claims that poor and immigrant parents do not adequately talk with their children have been soundly rebuked by anthropologists (See here.)

The study that initiated attention to this supposed gap (Hart and Risely, 2003) rests on uncertain foundations. Did Betty Hart and Todd Risley count all of the words in children's environments? Or only those that were directed specifically to the child? By all parties (siblings, aunts, neighbors, friends) or just parents to children? Or just mothers?
Never mind the fact that these words were counted by researchers who had stepped into homes -- without all the work that ethnographers do to build relations and rapport so that people are comfortable with our presence as we "study" them. If I were a poor, minority or immigrant parent, I would likely shut my mouth and count the time until the researcher left.
Contradictory evidence is emerging as researchers attempt to replicate Hart and Risely's study. In short, there seems to be tremendous variation in the number of words that children in different households and communities are exposed to, as well as in their quality. These differences do not fall into a neat pattern that reveals a word gap between poor and middle class, white and non-white or any other binary.
But if we are going to focus on word gaps between groups, we might consider what gaps call our attention, and what ones escape our notice. Why are some the cause of great anxiety, and others not considered a problem at all? Why are words seen and heard -- and treated as valuable resources -- in some spaces, while other "word wealth" goes unnoticed and unappreciated?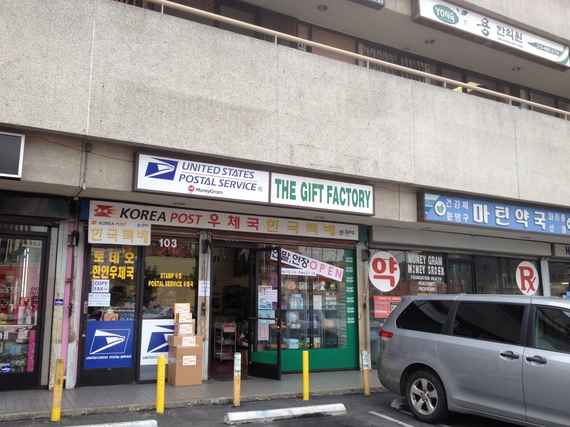 Urban communities in globalized cities like Los Angeles are filled with words. There is an abundance of word wealth alive for the taking by children who walk through the streets of Los Angeles every day on their way to and from school. This is a much more print-rich environment than any suburban neighborhood I've seen.
Store windows are filled with product labels and announcements in multiple languages other languages. There are advertisements and announcements on buses, trucks and vans -- large and small billboards selling a revolving global marketplace of items such as the new Volkswagon Jetta, Tequila from Jalisco, Samsung phone service and Direct TV. There are street and parking signs of different shapes, sizes and coloring. There is print on traffic signs, parking meters, gum ball machines, pavement and walls. Words and images referencing contemporary popular culture are stamped on the backpacks and T-shirts of the people walking by. The print is encoded in a huge array of styles, fonts, layouts and arrangements, conveying meaning in the words themselves as well as through their juxtaposition with other images, texts and signs.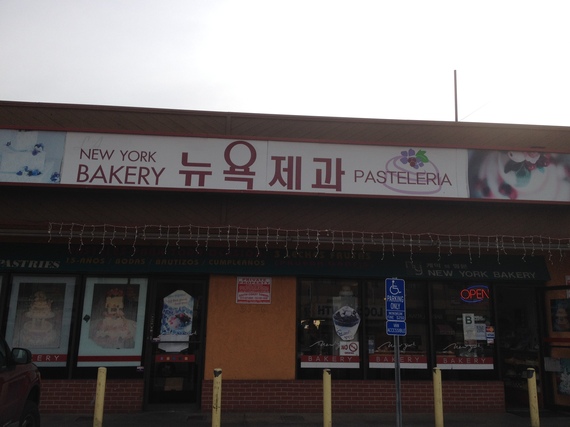 Just as words spoken in homes are not all directed at children, children walking these streets do not directly decode all the signs, of course. But as I learned when I conducted a community literacy walk with first graders in central Los Angeles (Orellana and Hernández, 1999) young children have a great deal to say about the print that is of interest to them. And even if they do not read every word, they are regularly exposed to the rich variety of ways that adults use texts to express ideas and make meaning in the world.
Shouldn't we pity the poor suburban kids who have to rely on their parents to put magnetic alphabet letters on their refrigerators to get a little bit of exposure to environmental print? Shouldn't we worry that that print they are exposed to is likely only in English? Perhaps we should stage an intervention, force-feeding multi-lingual signage into suburban communities as a quick fix for the multi-lingual word gap that middle-class parents don't seem to see. Then we can count the number of times people look at the words when they are out walking in their community -- if indeed they walk at all.
Support HuffPost
The Stakes Have Never Been Higher
Related
Popular in the Community