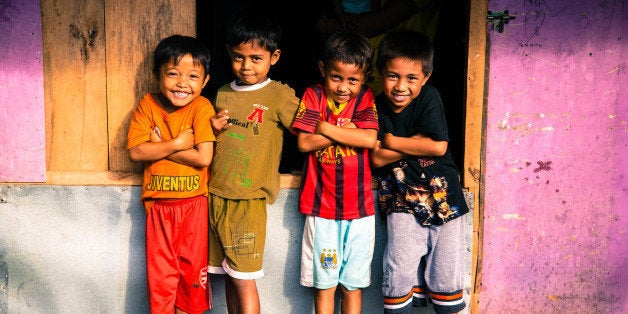 For baby Willa, her parents did not know why her cheeks were sunken in, why she was losing weight so drastically, or why at six months she began to have chronic diarrhea. Like all parents, her mother and father were worried -- but they could only do what they knew how to do. No one in their village was familiar with the concept of 'being malnourished.'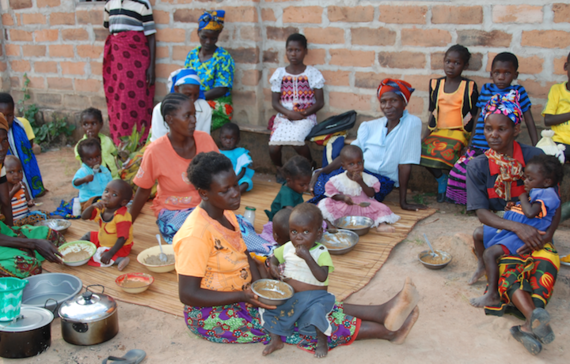 Malnutrition is the underlying cause of nearly half of all child deaths under the age of five. Faced with such a staggering fact, it's easy to feel powerless. How could one person make a difference? However, that's exactly what's happening in villages of Zambia, in cities of Indonesia, in the mountains of Afghanistan and the plains of Zimbabwe.
As was the case with Willa, malnutrition is often hidden -- not immediately apparent to a mother or father looking at their child. The parent might notice the child is sick more often, or observe the child is very short for their age, but may not realize that the underlying cause is related to food and nutrition.
What may start as not enough food, or not the right types of food, can evolve into malnutrition -- a lack of the vitamins and nutrients essential for growth and brain development. In the short term, malnutrition makes children more susceptible to disease and slows maturation. In the long term, child malnutrition has been linked to permanently stunted growth and lower income as an adult, among other things.
Unaware of this, a traditional healer in Willa's village suggested that the grandfather's spirit was haunting the baby and administered herbs. Her parents continued to watch helplessly as Willa's conditions worsened each day.
Rosemary was a health and nutrition volunteer who visited Willas's village. Recognizing the symptoms of poor nutrition, she advised that Willa be take to a clinic.
"When we went to the health clinic, a health worker said that little Willa was malnourished. I was confused and did not understand what she meant by the term malnourished, but after she explained everything she advised me to join a community nutrition group called Infant and Young Children Feeding (IYCF)."
The IYCF group is made up of community members who are trained by World Vision about ways that they can help reduce cases of underweight children in their communities and reduce disease. As Willa's father talks about learning to prepare a high-nutrient porridge, he recalls, "I became very interested because all I wanted was to see my daughter healthy again."
After feeling that their daughter's fate was set, Willa's parents were relieved to see her leave the feeding program at 18 months -- healthy, laughing, and playing with her friends. Billy, her father, is now a health and nutrition facilitator. He grows crops and raises chickens to feed his children, and feels this is a way he can now help other people's children. "Without help and training skills on nutrition in this community, today we would have been sharing a sad story -- as a lot of children would have died from malnutrition."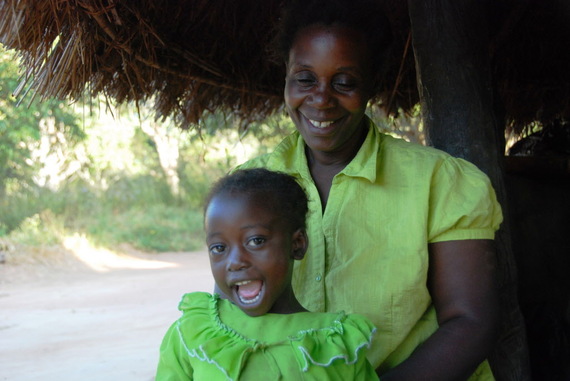 "I thank World Vision for imparting knowledge on me, because now I am able to visit different communities and teach them how to care for their children and how to prepare nutritious meals for them."
In rural villages with limited access to clinics and health services, parent groups can be a valuable resource. It is nearly universal that parents share knowledge with one another. In the U.S. this might take the form of a parenting blog, in Zambia and many other countries, this has taken the form of the IYCF groups. Without ready access to internet or other technologies we rely on to keep us connected, communities find other ways to share vital information about how to raise healthy babies.
Thembeni, mother of a bubbly 13-month year old in Zimbabwe, shares the positive change she has experienced after learning new feeding methods when an IYCF group started in her village. "I am very grateful that the trainings I attended have opened my eyes and now I know how to look after the child. I know I can breastfeed for two years. I look at the child as I feed her. It shows love and the child appreciates it."
"When we meet at a borehole or at a river, we remind each other of what we learnt. We pass the information to those unable to attend the training. We conducted trainings in the communities. Community members failed to attend if they were held a long way, away. There are many wild animals in the area and this turned some away, while others wouldn't travel long distances. It made sense to follow them into their communities." Thembeni emphasizes that it is important to continue to discuss what they have learned and to help educate others.
In Indonesia, mothers who come to parent groups learn how to feed children according to their age, learn how frequently children should be eating, and what the best foods to feed their children are. When Ulan was reluctant to breastfeed at 9 months, her mother Nani discovered a local group.
"There are a lot of benefits I get from joining the IYCF program in the village because I get knowledge on the kinds of food and varieties of food to give my child. It is not only mothers who get benefit but also family members, because if a child grows healthy, so the family members will feel glad," Nabi said about the World Vision program.
Globally, one in four children under the age of five are stunted, meaning they are significantly smaller than expected for their age due to malnutrition. This likely means that in addition to failing to grow, they have delayed brain development and lower IQs, will be more susceptible to disease well into adulthood, and for females, their future children may be affected in the womb, even years after nutrition has been restored.
We cannot fix this problem overnight. Everything from cost, to availability of health workers, to conflict, can keep a village from having the community health clinic or resources that it needs. However, I have never traveled anywhere, where I did not see parents passionate about seeing their children thrive. Giving these parents education can be a tool for their entire community to thrive.
This post is part of series produced by The Huffington Post and 1,000 Days to bring awareness to National Nutrition Month, celebrated every year in March. This year is nutrition's "Olympic moment" as world leaders will gather on the eve of the 2016 Summer Olympics in Rio de Janeiro, Brazil at the "Nutrition for Growth" summit to make bold commitments towards ending malnutrition, which is responsible for nearly half of all childhood deaths around the world. Join the conversation by using the #MarchForNutrition hashtag, and read all posts in the series here.
Calling all HuffPost superfans!
Sign up for membership to become a founding member and help shape HuffPost's next chapter