PET = Polyethylene terephthalate, a thermoplastic polymer resin of the polyester family, used in beverage, food and other liquid containers.
It is a different version of Bridge Over Troubled Waters, as the trouble here is the plastic waste. Using 104402 recycled plastic bottles, the Romanians from ecostuff.ro have build the world's largest plastic bottles construction, which will be featured in Guinness Book: a bridge that connects the two banks of Bega River, which crosses the Romanian town of Timisoara.
"PETs place is not in the water," says Radu Rusu, the project initiator. And there is no smarter and more humorous way to make this ecological statement but by building a floating bridge out of non-biodegradable junk.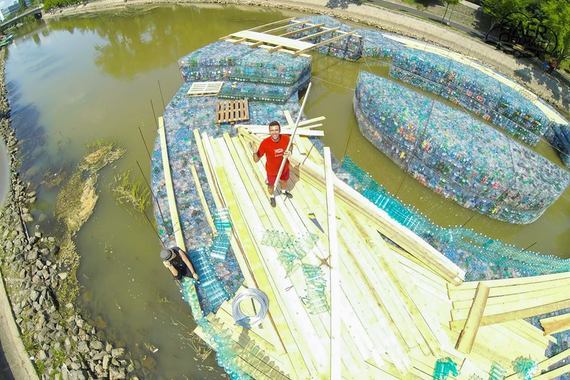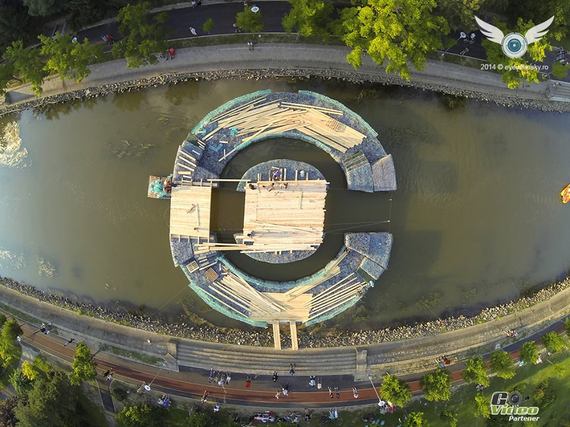 There is a typical Romanian expression used to designate a person who is a little bit crazy: he's gone with the raft (e dus cu pluta).
The guys from EccoStuff represent precisely the opposite of this expression: they are seriously anchored in substantial, fun and aesthetic eco-projects that give a great flavor to the already lovely Romanian town of Timisoara.
REAL LIFE. REAL NEWS. REAL VOICES.
Help us tell more of the stories that matter from voices that too often remain unheard.