When the military enacts a new policy, it is the role of Congress to conduct oversight reviews to make sure the policy is being enacted and guarantee the outcomes are helping maintain national security. These reviews provide the checks and balances that ensure good public policy.
Sometimes, this oversight role is played by independent investigators or the press, who can provide similar feedback.
Earlier this month, our friends at the Collaborative for Student Success, in conjunction with Bellwether Education Partners, released a report that provided some much-needed feedback on the way states are implementing the federal law that sets forth our nation's education policy – the Every Student Succeeds Act (ESSA).
These plans are an opportunity for states to explain what actions they plan to take in exchange for billions of dollars in federal funds, and to showcase how they are tapping the new opportunities in ESSA to design accountability systems that will improve educational outcomes for all students.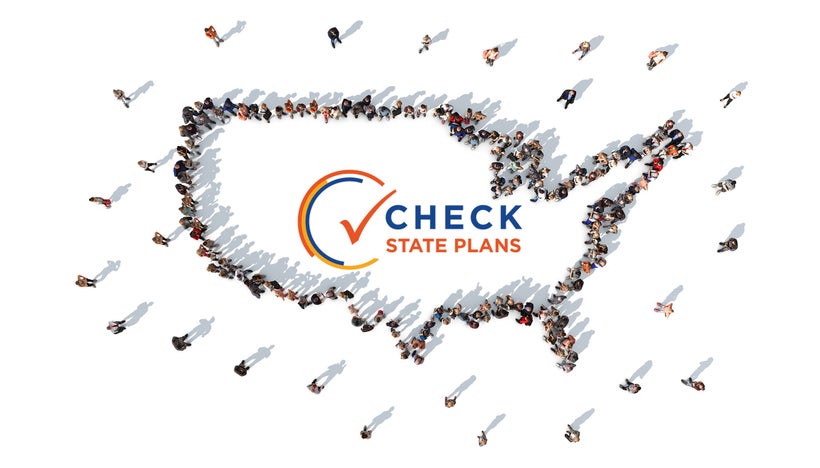 The report reviewed 34 state plans that were submitted to the U.S. Department of Education in September. The other state plans – for 16 states and the District of Columbia – were reviewed in a report that was released in April.
To conduct the review, the two organizations recruited more than 45 peer reviewers, representing bipartisan viewpoints, and including eight former state chiefs, 14 former teachers, state education leaders, members of the civil rights and disability communities, and education experts across the county.
The overall results were disappointing.
As Jim Cowen, executive director of the Collaborative stated,
"State plans have now been reviewed for all 50 states and the District of Columbia – and on the whole, states failed to lay out bold plans for improving education. While some plans did offer innovative ideas for other states to learn from, the lack of focus on ensuring success for all students is not only concerning, but potentially a step backward."
The reviewers found that many state plans lacked definitive statements that would have allowed the reviewers – and the public – to understand the plans of action. This was most evident in the most important part; states' school improvement plans.
For example, many states included little or no information about how they would utilize funds specifically set aside for school improvement. Moreover, most states did not indicate specific steps to improve underperforming schools, nor did they describe concrete, rigorous programs that underperforming schools should implement.
These evaluations are important because they were a comprehensive, bipartisan look at the way states will implement their vision for educational improvement under the new law. In many cases, state plans indicate that states plan to do little more than comply with federal law – overlooking their responsibility to provide all students with a high-quality education. If states do not take this responsibility seriously, this provides little hope for attempts to improve underperforming schools, including those that serve military families.
But all was not lost in the findings. Several states did perform particularly well in the review.
The reviewers found that the plans developed by the states of Indiana, New Mexico, New York and Rhode Island have strong school improvement plans. These state plans outlined a path to diagnose root causes of underperforming school districts, implement successful evidence-based strategies, and use school improvement funds to support the plans.
Other states did well in important parts of the review.
· Five states (California, Idaho, Maryland, South Dakota, and Washington), for example, all received top marks for strong commitments to college- and career-ready standards and high-quality, aligned assessments in math and English language arts.
· Minnesota's plan combines a clear measure of student achievement with a clear growth model that awards points based on students advancing through achievement levels on state math and English language arts assessments.
Now that the reviews are out, it is up to us to pressure our elected officials to improve these plans in areas where they are delinquent and ensure that their actions live up to their plans.
Christi Ham is the chairwoman of Military Families for High Standards.
REAL LIFE. REAL NEWS. REAL VOICES.
Help us tell more of the stories that matter from voices that too often remain unheard.
This post was published on the now-closed HuffPost Contributor platform. Contributors control their own work and posted freely to our site. If you need to flag this entry as abusive,
send us an email
.