There was a time when I thought that only little kids would enjoy a vacation at Walt Disney World. I remember my first visit fondly, but as a young adult I didn't understand the appeal and, so, it wouldn't be until I had kids of my own that I would return.
Turns out that not only did my kids smile from ear-to-ear the entire time we were there, but I found myself getting just as giddy over the slightest little things. You could as easily find me patiently waiting in line for a photo with my favorite character and sporting my Minnie ears around the park.
I am not alone. Turns out, you don't need to be a kid to enjoy Mickey, Donald, and every other character. You just need to be a kid at heart.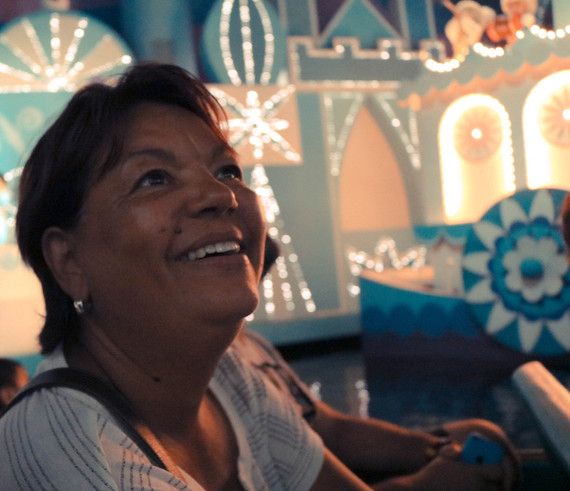 The little kids weren't the only ones smiling from ear-to-ear at Disney! (Image by Girl GoneTravel)

I am not embarrassed to admit that I love posing with Disney characters. (Image by Girl Gone Travel)
If you decide to visit with your whole family, from kids to grandma, here are a few fun things you should be sure to do when there.
Epcot is one of our favorite parks to visit. It's isn't the one with the most rides (though they do have a few really fun ones), but their showcase of the world, from the USA and Canada all the way to France and Japan, is a literal treat to explore.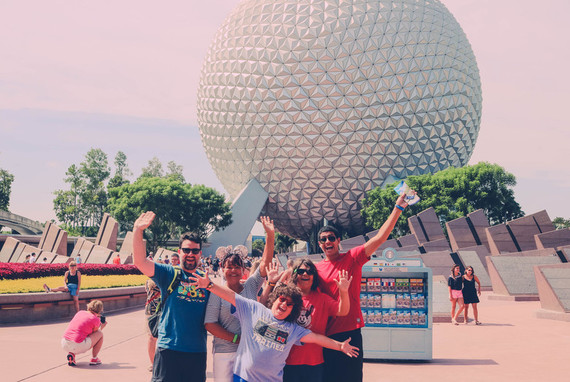 The best time to visit is during the Epcot International Food and Wine Festival. The family friendly events and dining experiences are catered around the local flavors and cultures of the "country" you happen to be visiting right then. Who knows? It might even inspire your family to travel to your country of choice for the "real" experience.
We were blessed to be visiting Disney with my mother and one thing I learned very quickly about thrill rides is that no one puts her on the side bench in the waiting area. You might think that grandparents can't handle the thrills, but you'd be surprised what pros at fun they turn out to be. I guess I got that from somewhere after all.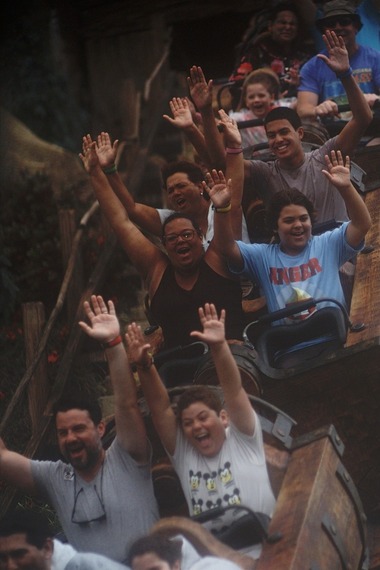 All hands in the air, like you just don't care. (Image Girl Gone Travel)
You can always go on the safari ride in Disney's Animal Kingdom, but the more adventurous souls should give the Wild Africa Trek a try. This VIP excursion gives you a closer look at the wildlife in what is the largest of all Walt Disney World parks combined. Get ready to hike, trek, and ride through the safari before indulging in an exclusive delicious African-inspired lunch with beautiful views of the safari.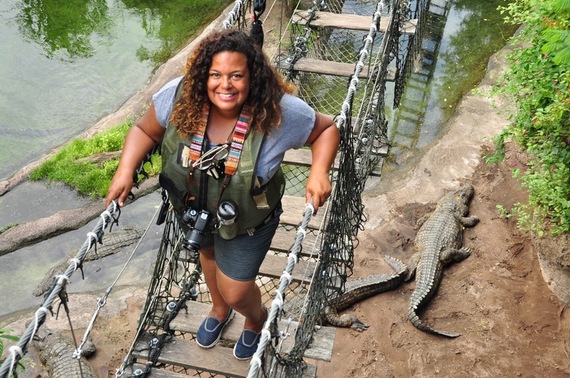 Quietly posing over the sleepy gators during the Wild Africa Trek (Image Girl Gone Travel)
The extra bonus in this fun adventure is that part of your ticket purchase proceeds goes towards a conservation effort of your choice.
The morning my mom and I found ourselves in need of a bit of a break from the parks, we headed to the spa in the Saratoga Springs Resort, where we were staying, and later meandered to the Garden View Tea Room in the Grand Floridian Resort & Spa. Afternoon Tea takes place between 2:00 and 5:00 PM every day and is a fine affair indeed.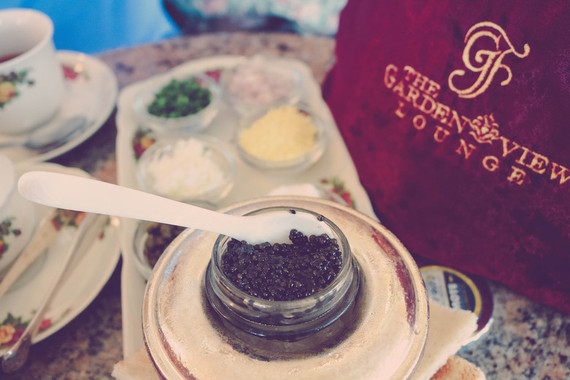 For us, it was a nice time without kids, to bond and people watch. Worthy of the extra budget and advanced reservation required. Special note: wear a fancy hat.
Each Walk Disney World park has its very own fireworks display. My two favorites are IlumiNations at Epcot and Tinker Bell's Flight at Magic Kingdom. It's important to save your energy for these beautiful displays as they happen just before the official closing of the park, but it is definitely worth it.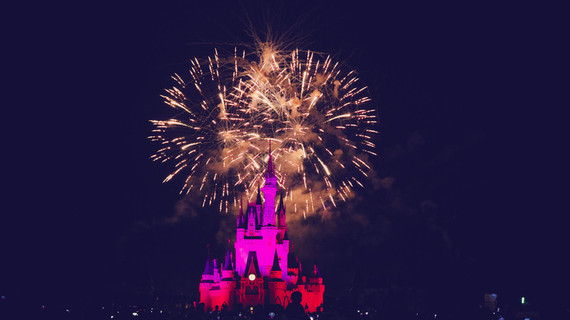 Baby, you're a firework! (Image Girl Gone Travel)