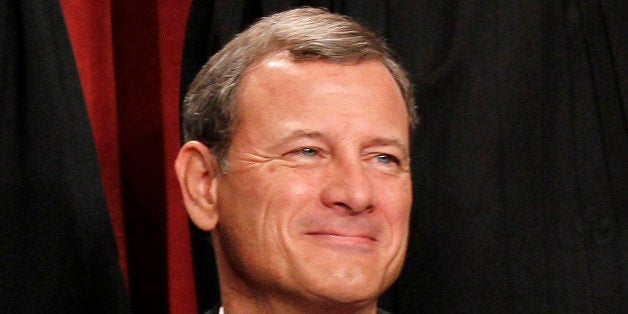 The American public expects justices on the Supreme Court to differ. But they also expect the Court to be the place those differences, particularly in cases that affect people's rights, are carefully explained in written opinions, and are reached only after extensive written and public oral argument. That's basic to the rule of law. Indeed, justices across the ideological spectrum routinely point to their lengthy opinions in arguing that the Supreme Court, far from being opaque, is the most transparent of government entities. Very recently, however, the Roberts Court has abandoned that principled process in several cases, and has issued peremptory, unsigned, and divided rulings that will cause irreparable injury to many Americans.

Let's start with Ohio. In September, lower federal courts issued and affirmed a preliminary injunction against two parts of a new state voting law, which would have severely cut back early voting before Election Day. In more than 100 pages of opinions, the lower court judges explained that the new law would likely be found to violate the Constitution and the Voting Rights Act and would cause irreparable injury to thousands of voters. But on September 29, by a 5-4 vote, the Court's conservative majority "stayed" the injunction in a brief, unsigned order with no explanation. The stay would last, the ruling stated, until after the Court decided whether to review the issue on the merits, something that is highly unlikely to happen until after the upcoming election. Even if the Court ultimately agrees that the restrictive law is illegal, the ability of thousands to vote this November will be irretrievably lost.

This week, the Court did the same thing in North Carolina. In another unsigned, conclusory order, the majority effectively reversed a 65-page court of appeals decision that preliminarily enjoined two parts of a restrictive state voting law that will irreparably deprive many state residents of the ability to vote in this election. This time, Justices Ginsburg and Sotomayor dissented, criticizing the majority's peremptory order that "displace[d] that record-based reasoned judgment."

The earliest example of this disturbing trend was the Court's action in July, shortly after its controversial Hobby Lobby decision. In an unsigned order, the Court majority granted an "emergency" injunction, which had been denied by the courts below, allowing a non-profit religiously-affiliated, institution, Wheaton College, to both not provide contraceptive coverage because of religious objections and not use a prescribed form to notify its insurer and the government of its decision. This time, the Court's order was several paragraphs long, and it specifically claimed that it would not affect anyone's ability to obtain contraceptive coverage. Justices Sotomayor, Ginsburg, and Kagan dissented, pointing out that there had been no ruling on the merits, no explanation by the Court despite its ruling a few days earlier that the use of the form was an acceptable way to avoid religious objections, and that the ruling "risks depriving hundreds of Wheaton's employees and students of their legal entitlement to contraceptive coverage."

This trend of peremptory, unsigned and divided orders with lasting impact on individual Americans' lives should give all of us pause. Controversial decisions that come at significant cost to American citizens may be inevitable, but they should at very least be transparent. Justices who disagree with these harmful orders should say so clearly. And voters should remember, again, how important it is who nominates justices to the Court.
Calling all HuffPost superfans!
Sign up for membership to become a founding member and help shape HuffPost's next chapter