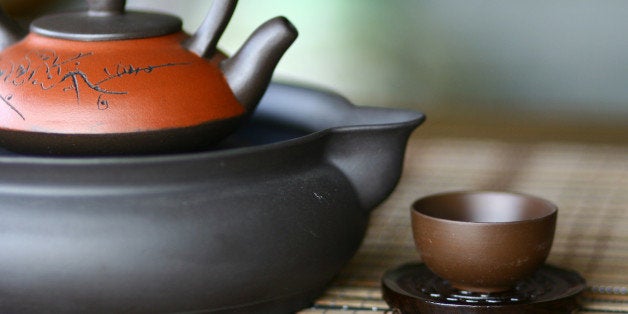 Summer is, unfortunately, already gone; autumn is here, but this morning the sun shines through the kitchen window with an incredible strength. This incredible strength is contagious, puts an instant smile on my face and fills me with inner peace.
I decide to keep this inner peace alive with a bowl of Matcha tea. Preparing a bowl of Matcha tea is a real sophisticated ritual, and I am always fascinated by its unique taste. Its green color is simply exceptional.
Green is definitely one of my favorite colors, because it is the color of stability, balance, growth and hope.
Hope is what keeps us going every single day and which lingers deep down in all of us, even in the most tricky and challenging situations on earth. Hope is like the taste of Matcha tea, it is confusingly astringent and sweet.
The concept of hope leads me to think that most of us hope to become accomplished in our lives, independently of our jobs, skills, interests/hobbies, relationships, belongings or a strong and healthy body.
Thus, ideally, what, after all, can truly enrich ourselves?
Many times, intelligent people make poor decisions.
In fact, working towards a wise mind requires some exercise, patience, will and self-confidence. Wise persons take the time to make wise decisions. They know what they want, and they know what they do not want. Besides, they can foresee the exact timing of the right decision. They analyze, reflect, understand, make up their own mind, take into account all the potential risks or uncertainties. Then, they make a decision that, maybe, nobody expected. Finally, they carry through and live with the decision without regret.
A wise decision will be detached from prejudice, various other hasty standpoints, excitement, disturbance, worry, grief and even pride.
Trying to build a wise mind does absolutely not mean that you are a cold, rigid, boring or unadventurous person. On the contrary! Watch out there...
Sometimes, I experience that people who build extra high walls around them, have the strongest heart ever.
You only spot their strong heart when you have the courage and persistence to climb those walls and when you are not afraid of falling down. Although, they will catch you up when you least expect it.
A strong heart is the cradle of pure love, generosity, compassion, nurturing and deep respect of people and their feelings.
Trying to follow a strong heart does absolutely not mean that you are weak, naive, or that you do not know how to identify and remove all sorts of leeches.
A strong heart gives you huge power and it will knock down even the most envious.
The soul is invisible at first sight, but just look into someone's eyes and you will immediately or not, detect and discover a kind soul.
A kind soul shines through the eyes, they have this incredible, powerful energy. You will instantly lose yourself in them, like in an endless ocean of love.
Trying to connect with your own soul is again a personal exercise and you will need to find out for yourself what makes your own soul so unique.
In light of the above, go and find the precious key to unlock the door to your own ultimate balance. Once found, make sure not to lose this key, ever...
I don't believe it. My tea turned cold. Guess what, this announces a second round of Matcha tea ritual...
Goodbye for now or sayonara, if you prefer!
May hope be everlasting. May wisdom be exquisite. May love be unconditional. May souls be dazzling.