Jim Berger was 12 years old in 1956 when he put pencil to paper, wrote to Frank Lloyd Wright and asked a favor.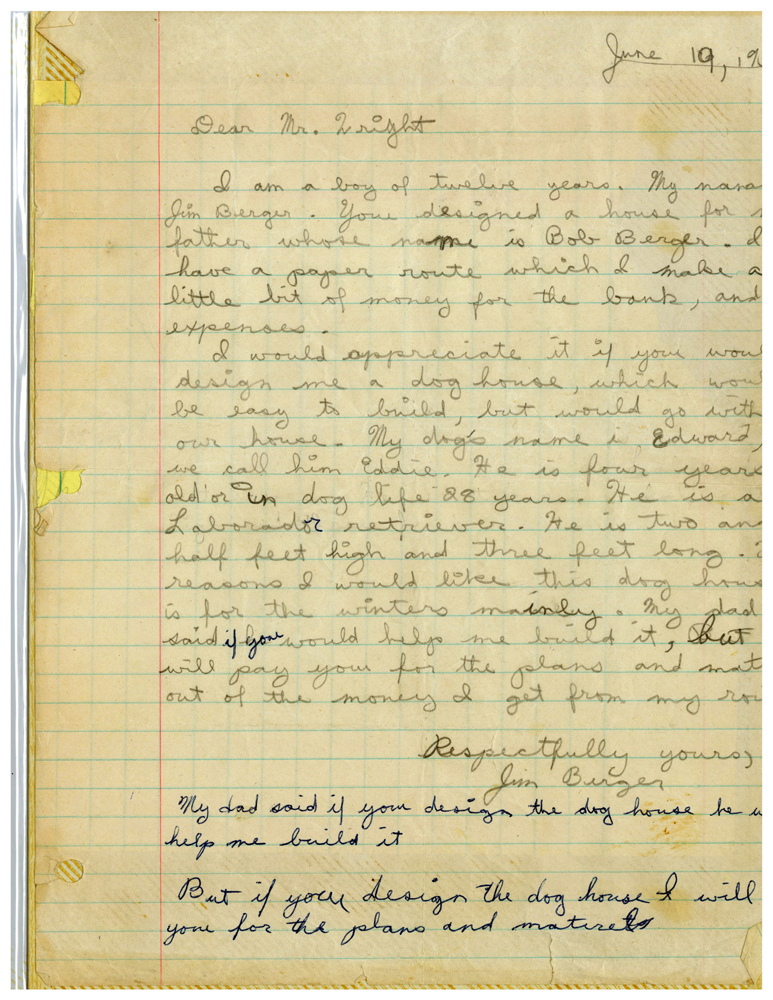 He was earning extra money with a paper route, he said, and hoped that the architect might design for Eddie, his black Lab, a house "which would be easy to build and would go with our house." His father had commissioned Wright to design a house in 1952, and would spend 20 years building it in San Anselmo, Calif.
Wright wrote back. A dog house for Eddie would be "an opportunity," he responded. "Someday I may design one, but just now I'm too busy to concentrate on it. You write me next November to Phoenix, Arizona and I may have something then."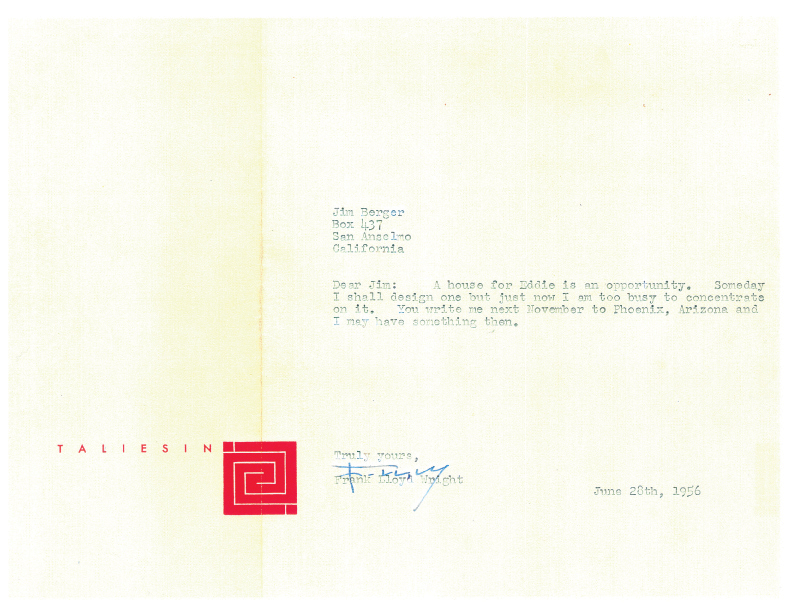 Berger complied, and sure enough received a full set of working drawings for a triangular-shaped dog house of four square feet, to be built of the mahogany and cedar scraps left over from the main house.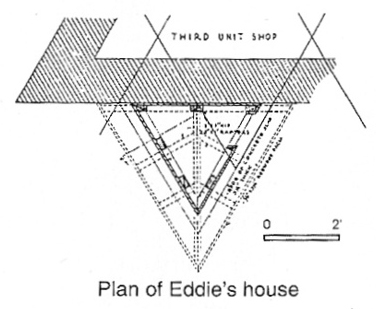 "It looks like a Star Wars cruiser," says Michael Miner, who's taking a reconstructed version of the original on a coast-to-coast tour to promote Romanza, his film on Wright's work in California. "Frankly, it's the best story ever about Wright. People think he was this curmudgeonly old architect, but here he was, breaking down and doing something wonderful for a 12-year-old."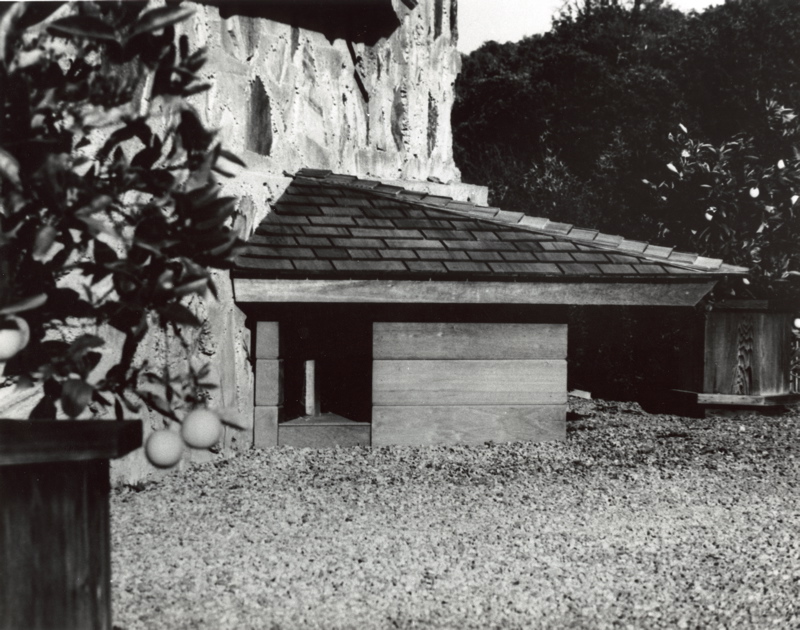 Berger would grow up to join the army, and never build the dog house. But his father and brother took up the project, completing it in 1963. After his father died in 1973, Jim's mother would take it to the dump and discard it.
"Then it occurred to me in 2010 to ask if it might be rebuilt," Miner says. "So Jim and his brother Eric built it exactly to Mr. Wright's specifications. They finished it in the fall of 2010." Miner filmed the constuction process, and included it in Romanza.
The new dog house will likely prove more popular than the original, which was shunned by Eddie and all subsequent dogs. "He didn't like it -- he liked to sleep by the warmth coming out of the front door," he says.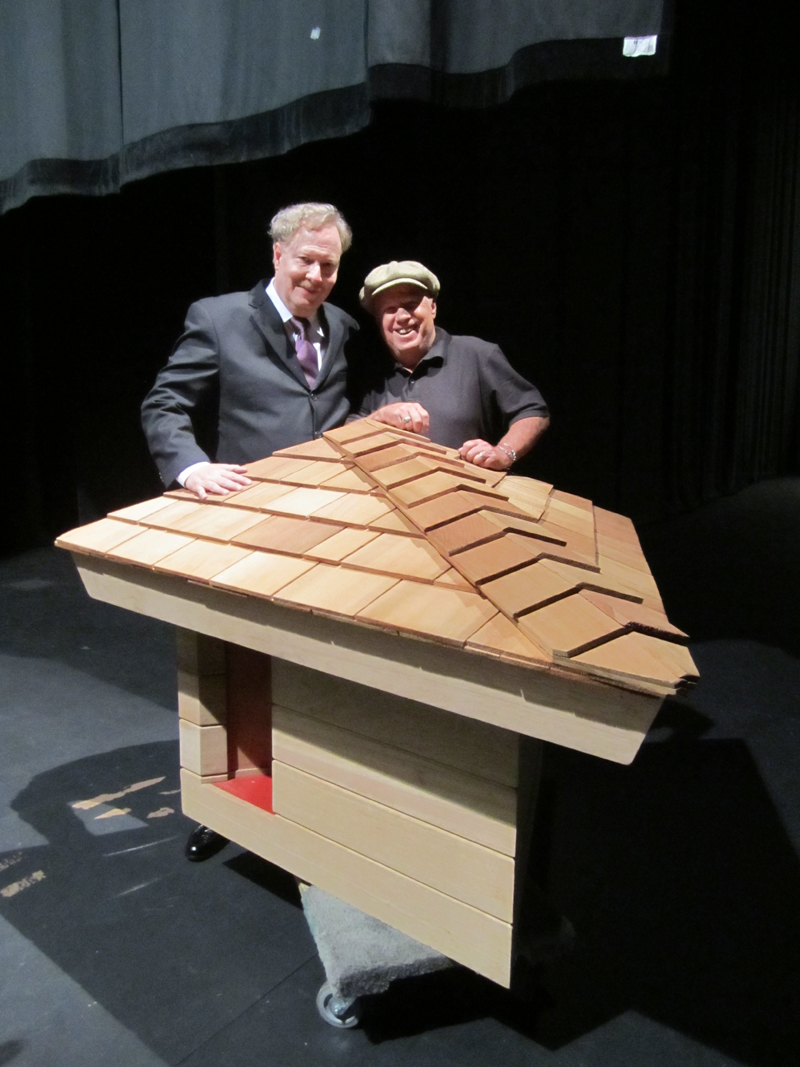 Even the new little house suffers from that complaint so common in many of Wright's larger designs:
"Yes, it does leak," Miner acknowledges.
Related
Popular in the Community