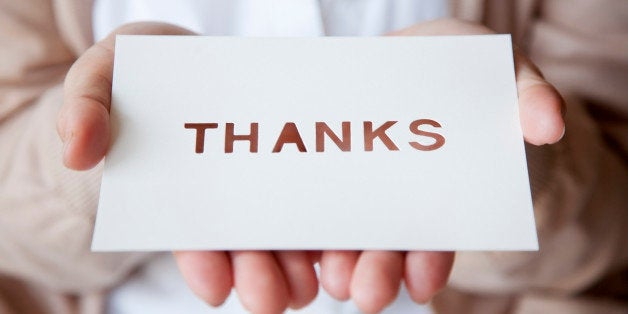 I have to say that I look forward, every year, to the holidays! For sure, it is a time when we can stop to enjoy the company of friends and family, reflect on the year behind us, and pause to experience gratitude for the good things in our lives. It is also a time, however, to truly pause and reflect on how thankfulness and the holidays seem to go hand in hand.
Just this past month, The Chicago School of Professional Psychology paused for a full day to reach out and dedicate their personal time to service within our communities. As part of National Service Month 2015, more than 130 Chicago School staff, faculty, students and alumni came together to donate 481 service hours to more than 23 organizations near our campuses. Volunteers helped low-income seniors prepare their homes for winter with H.O.M.E.; organize and distribute food pantry items with Restoration Ministries in Chicago; helped sort and distribute donations at the Downtown Women's Center in Los Angeles; and served meals to the homeless with Martha's Table in Washington, D.C.
I had the great privilege of participating in National Service Month myself and took my 10-year-old son with me to volunteer at a local chapter of the Young Eagles program. This program was launched in 1992 by the Experimental Aircraft Association to give children, often those who are ill or disadvantaged, the opportunity to fly a small plane and experience their neighborhoods from the sky. Driving home, my son commented on how much "fun" he had meeting the other children there and learning about flight engineering. He reflected that it was "too much fun to really be community service." As a mom, I reminded him how that is the whole point: giving of yourself to others is one of the most personally rewarding ways to live your life.
The joy that we experience from showing our appreciation is not coincidental. There's much research that links gratefulness to positive emotional and physical health outcomes. Several studies show that focusing and acting on feelings of gratitude can increase optimism, happiness, motivation, and an overall sense of well-being. Expressing gratitude has also been shown to reduce stress, boost immunity, improve sleep and lower the risk of medical conditions like bulimia and addictions to alcohol, nicotine and other drugs.
Earlier this year, The Chicago School's Institute for Professional and Continuing Studies hosted a Continuing Education course that explored the research behind forgiveness, gratitude, and appreciation and how it can be used to manage stress, address trauma, and improve resiliency. The workshops were presented on all three of our campuses with nearly 100 professionals and students in attendance. It is clearly a topic of considerable interest.

With such positive health benefits, I would recommend we each strive to a way to show gratitude every day, not just as the holidays arrive. The following are a few ideas to help make giving thanks a more regular part of our lives. If you have additional suggestions, I would love to hear them. Send your suggestions on Twitter to @GradPsychology and include the #GratitudeEveryDay hashtag.
Here are a few simple ways to show gratitude every day:

• Send a hand-written thank you note
• Make an anonymous donation to a charitable organization
• Publicly acknowledge someone who's work you admire
• Create a list of the positive things you're grateful for each week
• Volunteer in your community
• Compliment yourself
• Be a good listener for someone who's having a bad day
• Be willing to apologize
• Buy a meal for someone in need
• Offer to give a friend a ride
Have a wonderful holiday season!