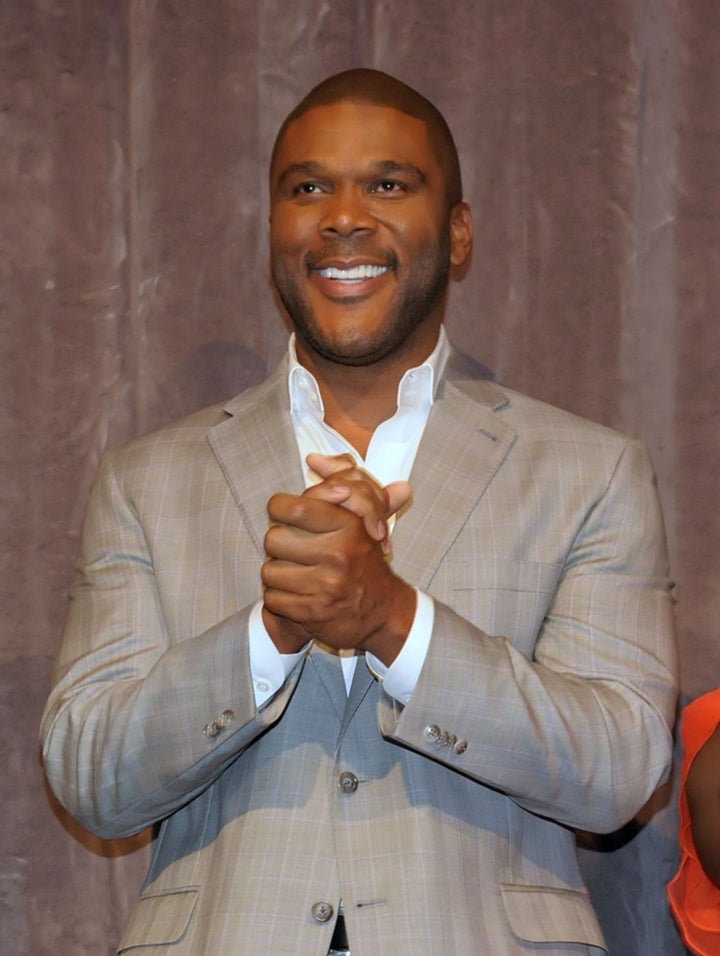 I wrote a post last week that was a humorous attempt to encourage people like me who were hesitant to see Tyler Perry's For Colored Girls. Because I'd had many conversations with young women around my age who had grown up with or participated in the choreopoem in one way or another, I knew that there was a resistance to giving this film a chance. My post was directed towards those women. Not Tyler Perry's fans. Not Tyler Perry's family and friends. It was for people who didn't trust him with the work. The title was For Colored Girls Who Need Motivation When The Oprah Endorsement Ain't Enough. I thought that pretty much said it all but apparently, many of you who read the article either skipped the whole thing or assumed that it was all about "hate."
I'm not a Tyler Perry fan. I think his films lack nuance and subtlety and reinforce stereotypes in order to deliver specific messages. I stated in the original post that Tyler Perry never gives his audience a chance to "get" the message. He wants to deliver it, wrapped in a cannon ball and shot across the room. The poems in For Colored Girls need to breathe on their own. They don't need back story or a narrative; they need to be heard and felt by black women who have lived those lives and loved those men.

I saw the movie this past weekend and my original opinion still stands. Tyler Perry directed a beautifully shot, genius casted, well-intentioned Tyler Perry film. This is his best film to date. Mainly because he tried to match the poetry and the heart of Ntozake Shange's original work. But it also highlighted that Tyler Perry is more comfortable driving in the lane that got him here. The switch between his narrative and Shange's words was often jarring. Rather than letting these wonderful actresses live in the body of the film and poetry, he constructed his standard melodramatic soap opera around it.
It can and will be argued that the play is difficult to make relevant on the screen. I agree. It was, therefore, necessary to knock out the standard walls. This should not have been a linear film. It doesn't work in that way. Perry took many of the poems out of context and split them in ways that stripped them of their power and their strength and their meaning. The cast was superb and did everything they could to make the words live. I sat in the audience mesmerized, watching actresses I've loved for years breathe life into these beautiful and powerful words. And I wanted more for them.
But ultimately, the film fell short due to Tyler Perry's inadequate filmmaking. I'm not a Tyler Perry hater. I respect what he's done for black film and black actors since he's stepped in the scene. But as a lover of film and black people, I think that it's time that we demand more from Tyler Perry. I've seen many of his films drown in pathos and misery only to have last minute uplifting moments.
Many identify with Tyler Perry's work because it gives images to things that they've been through and honors the way they've chosen to get through. With prayer and song and family. That is a beautiful message; but at the end of the day, it's not Tyler who is soothing those wounds, it's your own spirit. And that should be honored. But For Colored Girls is bigger, heavier than even that and required much more than another rehash of Tyler Perry's childhood and adulthood traumas disguised as film work. Tyler Perry could have used this film to finally heal himself, rather than once again just showing us the things that have hurt him.
I encourage you to read the original play. I encourage you to sit with all the words -- the stories that build and sing and dance and, yes, cry and ache and bleed. But at the end of the day, when the men are gone, when the kids are asleep, when it's just you and your heartbeat and the moon that brought you here, being "colored and being a woman" is finding God and love. That is the essence of the play. It's not about these men who, frankly, did not belong in the film. The story is about the women. What they've lived through and how they lived through it by standing together and holding on and loving themselves so much that they have no choice but to keep moving.
I didn't get that from Tyler's film. I understand and respect those who did. Those who loved it. I saw women crying and was moved that they were so moved. I encourage people to see the film. I encourage them to find something in it that they can take home and build on and love from the core on out. I encourage you to "make your own film" and experience your own narrative based on what you saw. If it helps you sit up straighter or love a bit louder, then it's done its job. And that is a credit to you and your heart.
But I stand behind what I saw coming and what I saw manifest itself on the big screen: The cast deserved better. Shange's words deserved better.
You as an audience deserved better.

Popular in the Community