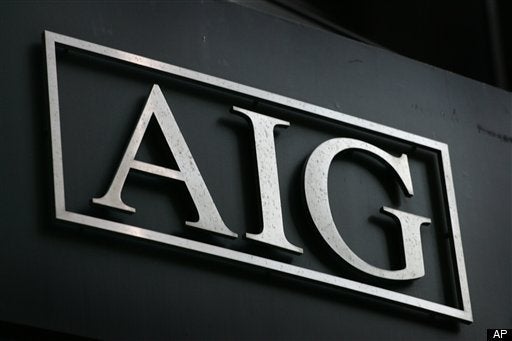 With the stock market off to a rousing start this year, many investors who swore off equities forever during the 2008 debacle are starting to come back big time. If you believe the bullish economic case, that's fine. But given all the unknowns and uncertainties, you've got to be deaf, dumb or blind to own the stock of a risky, problem-ridden company--which many investors appear to be doing--that could bloody you. It's almost equivalent to having sex with someone who is diseased.
In this respect, meet Wall Street's dirty dozen, 12 companies, mostly household names and primarily components of the S&P 500 Index, that one research outfit says you should absolutely shun in the year ahead.
That's the conclusion of a team of analysts at Casey Research in Stowe, Vt., a subscription-oriented investment and economic consulting service, based on a recently completed analysis. The rationale for their bleak outlook on the stocks on which they're flashing an S.O.S. for the year ahead chiefly centers on the following:
Many are saddled with questionable, fundamentally weak businesses and significant debt, in some cases more debt than they can pay off.
The shares of the companies are sporting ludicrous valuations based on dubious assumptions of their growth.
A number of the dirty dozen could well go bankrupt over the next one to three years.
As a group, these stocks, Casey reckons, should be highly volatile, underperform the market and are ripe for significant declines. Interestingly, most of these stocks are up 100% to 300% in the past 12 months, and some close to 400%.
"While many of the dirty dozen will survive, they will not thrive," says Alex Daley, a participant in the analysis and senior editor of the firm's technology division.
The dozen are Carnival Cruise Lines; MGM Grand; Abercrombie & Fitch; Blockbuster; Salesforce.com; Palm; Comcast, which is acquiring control of NBC; Ford; Genworth Financial; Range Resources; RedHat, and Tenet Healthcare.
Zeroing in on the three whose shares he rates the riskiest, Daley kicks off with Carnival Cruise Lines, whose passenger counts fell 10.9% in its most recent fiscal year, with total revenues sliding more than $1.5 billion from $14.6 billion to $13.1 billion and passenger revenues falling more than $1 billion. Despite the weak demand, the company is launching six new cruise ships this year, most bound for Europe, one of the weakest economic regions around.
On top of this, another 13 ships are due by May of 2012 (up from the current 93 ships), but with falling sales, there's a question as to whether the demand will be there to fill them up. Meanwhile, balance sheet worries abound. The company has burned through $1.05 billion of cash over the last 12 months and has less than a third of the current assets it needs to pay off long-term debt.
Las Vegas' biggest casino operator, MGM Grand, which lost $6.06 a share over the last 12 months and has been behind in its debt over the last four quarters, is another one of Casey's riskiest stocks. Add to that, observes Daley, a 9% increase in available rooms across the city last year despite at least a 10% drop in visitors, and you can see why the company had to lower its room rates some 22% to keep people coming. Adding to MGM Grand's woes, its 4,500-room joint venture with Dubai World, shows all signs of crumbling (a $200 million writeoff from the project has already been taken).
Video store king Blockbuster rounds out Daley's third member of his worst trio. Technology is stacked against them and Blockbuster's market is disappearing, Daley says. Rivals like Netflix, iTunes and Cable on Demand, he points out, are stealing Blockbuster's business, while its expensive retail stores are being destroyed by the Post office (through which you can get DVDs delivered by the mail). In addition, the company's revenues over the past 12 months are down 17.5%, while, on an earnings per-share basis, it lost money from 2004 through 2008, and almost certainly did so again in 2009.
With the shares of Ford surging 392% last year, the view of a number of market pros is that the troubled automaker is largely out of the woods. To the company's credit, it has been diligent about cutting costs. Further, over the last quarter, it has generated more than $1.75 billion in free cash flow. Likewise, it has managed to push out most of its debt through restructuring, which allowed them to remain solvent in 2009 and probably 2010, as well.

On the other hand, notes Daley, stricter fuel economy standards are pushing up production costs, foreign competitors do not have the same union obligations and the auto business is highly cyclical--all of which could, he says, could spell a tough couple of years ahead for Ford and make it hard to get behind a stock that is already up nearly 400% in the past year.
Owning control of NBC--a proposed $30 billion transaction by Comcast--may impress some investors. But Casey takes a dim view of the deal, calling it a desperate move by Comcast to control more content and use it to make their video service still viable for the next few years--practices which may run afoul of government objection. Daley argues they're overpaying for a business that has limited growth prospects. He also notes that Vertizon's FIOS is snapping up huge chunks of Comcast's most profitable customers wherever they compete. Summing up his view of Comcast, Daley cites a sorry blending of cost pressures, limited growth and declining margins, alh of which add up to bad news for investors.
Daley notes some of the dirty dozen are doing well, but are highly vulnerable because of astronomical stock valuations. In particular, he points to RedHat, which as trading at more than 70 times earnings, and Salesforce.com at 117 times earnings.
In Hollywood's successful 1967 war film, The Dirty Dozen, a group of jailed American GIs was formed to kill top Nazi officials. The plan succeeded, but in the process, a number of the GIs died. Alas, Casey is suggesting a similar fate may befall Wall Street's dirty dozen.
What do you think? E-mail me at Dandordan@aol.com