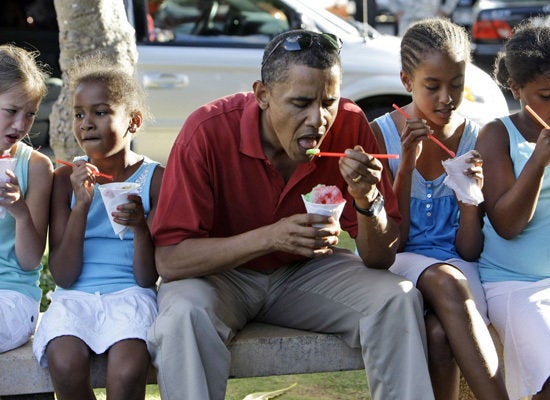 As the New Year skies glow fresh with the promises of a new president, those skies will also be hovering over a regime of young black leaders who may one day follow in the remarkable footsteps of Barack Obama. Influential names such as Washington D.C. Mayor Adrian Fenty, New York Congresswoman Yvette Clarke, Newark Mayor Cory Booker, Congressman Kendrick Meek and many others are forming a vigorous society that is taking the helm of major positions in the political arena. "I really do believe that Barack Obama is part of a generation of politicians-both African-American and otherwise-that really caters to what people want in politicians, and that is just results," says 38-year-old Adrian Fenty. He will be overseeing a groundbreaking inauguration that may reach five million people in his native Washington. "I think [Obama] is a role model not just for African-American politicians, [but for] all politicians," he says. "If you want to be elected, you've got to appeal to everyone. You've got to work hard for everybody's vote."
With the election of 2008 demonstrating how far this country has progressed with issues such as sexism and racism, it should be interesting to see if America will respond any differently to a Commander-in-chief of color. "I think it's certainly a recognition that some of the baggage of the past really has to be left there because of the influence of African-Americans on our civil society," says Congresswoman Yvette Clarke. Elected as the Whip for the Congressional Black Caucus for the 111th Congress, the 44-year-old Brooklyn, New York politician fills the seat once held by the first black female candidate for president, Shirley Chisholm. "A lot of it will depend on how black people see themselves, because to a certain degree, we can detract from ourselves by not striving to be our best." "I just think that this enhances one's ability to be elected not just based on the color of your skin and I think that's what he represents," adds Mayor Shelia Dixon, the first female mayor to be elected in the city of Baltimore's history. "I think he overwhelmingly won because he engaged people from so many facets of life and of so many ages. It gives our young people even more hope and inspiration to be able to achieve and succeed in whatever area they want."
It seems to be a renewal of JFK-esque Camelot with the incoming presidency of Barack Obama; a renewal that can possibly be traced back to the force of young people he inspired to vote and campaign during this election. According to a November 5th 2008 MSNBC.com article by Melissa Dahl, voting youth turnout for 2008 exceeded the numbers of 2004; an election year that saw a big surge in voters ages 18 to 29. "I think it makes young people very hopeful about the future," says social entrepreneur and community organizer Farajii Muhammad. The 29-year-old President and co-founder of the New Light Leadership Coalition in Baltimore, Maryland-a non-profit organization that prepares young people for leadership roles in fields such as politics-Muhammad has witnessed a new found energy for attainment in the young people he works with everyday. "The election in general is just one of those things where it's just causing a lot of young people to really rethink who they are and the roles that they are playing," he says. "It's causing all of us to really take a step back to reflect so that we can see that there is something greater that we can all achieve for." Atlanta Mayor Shirley Franklin, a political veteran who became the first African-American woman to serve as mayor of a major southern U.S. city when elected in 2001, feels that Obama's intelligence and youth will fit him perfectly for the heady and long road ahead of him. "I think at this time in American life, we are looking for bold leadership that really can take us to the next level with human dignity and social justice, economic stability and world affairs," she says. "It will be a turning point led by a brilliant young politician in President Obama." But for Mayor Fenty, it all goes back to Camelot. "I think that Kennedy inspired a whole new generation of people to get involved in politics, and I think the same thing will happen with Obama."
With the voices of many new age black politicians addressing the concerns of many in the African-American community and abroad, it seems that our culture may be seeing a changing of the guard from the legendary ideals of the Civil Rights Movement. "The battles are different today than they were yesterday, but the war against injustice and inequality rages on," says Illinois Representative Chairman Bobby L. Rush. A former Black Panther whose 2000 re-election win against Obama may have given our future leader the toughness he needed for his 2008 presidential bid, Chairman Rush insists that equal opportunity has no generational divide. "There has continuously been a civil rights battle from slavery until today," he says. "I lend my voice to the growing sentiment that the war against poverty is the next great civil rights battle for our black people and the next generation of civil rights and political leaders will be called upon to actively engage this issue." "I see it sort of as a continuum of what I call a generation of folks who are beneficiaries of the Civil Rights Movement," adds Congresswoman Clarke. "There's a whole generation of folks out there like Barack Obama in very interesting occupations and places. When people say changing of the guard, it assumes something of a takeover. I don't necessarily see it as a takeover; I see it as a natural outlook." Some feel that since we have elected a black president, organizations like the NAACP and The Urban League are becoming somewhat obsolete in a country that is progressing towards a minority population. "It would be crippling for us as a people to believe that those organizations aren't necessary," says Farajii Muhammad." "Anybody that believes [these organizations] are not relevant is an individual who doesn't understand history. There has never been a people that has made great strides and, at the same time, disregard those who have laid the path for them to make those strides. While the President is doing the work up top, somebody has to do the work on the ground."
Looking back at the historic year of 2008, it can be said that without the sacrifices of the heroes who fought for past justices, Barack Obama's victory wouldn't be nearly as significant. Obama himself has given credit for his success not only to his political forefathers, but also to his family; including his grandmother-who passed away just before he was elected president. The image of President-elect Obama, his wife Michelle and their two daughters, Malia and Sasha, hopefully will create a lasting impression of black family life that some only associate with TV sitcoms such as The Cosby Show. "One of the best things ever is to see Barack and Michelle Obama with their children plastered in news articles and on television," says Mayor Franklin. "Her mother is often mentioned and his grandmother and grandfather are mentioned, so there's also this evidence of the role of the extended family as well as the nuclear family. I think that is a new image of African-Americans and people of color for America." Time will only tell if the Obama's example of strong family ties in the African-American community will be a foundation that will create future leaders for generations to come. "As I believe, the Obama's have become icons," adds Congresswoman Clarke. "Something black folks, and really all folks, can look at and say here are two people who are taking up the ultimate leadership roles in our nation."
As January 20, 2009 quickly approaches, it's clear that President-elect Barack Obama's historic run is truly colorblind. "I do know what his victory should do; it should make it clear that black leadership is not only good for black people, but leadership from a black person can be effective, efficient, and representative of everyone," says Chairman Rush. As Mayor Shelia Dixon prepares the city of Baltimore to welcome the President-elect on his January 17th stopover before the inauguration, her confidence in the integrity of America shines on. "It's funny, people that I know who are my age and a little older thought that they would never see this in their lifetime," she says. "I don't know where they've been; I knew I was going to see [an African-American President] in my lifetime."

REAL LIFE. REAL NEWS. REAL VOICES.
Help us tell more of the stories that matter from voices that too often remain unheard.