It's hard to believe that it's only been three years since Allie Burke and I founded Stigma Fighters. Without Aliie's expert guidance, Stigma Fighters, a 501C3 mental health non-profit organization would not exist. Stigma Fighters is important to me because it's a place where I can speak candidly about living with mental illness. It's a safe space where anyone is welcome to speak about what it's like to experience a variety of mental illnesses including but not limited to: paranoid schizophrenia, panic disorder, bipolar disorder, anxiety, depression, and PTSD. I'm so grateful for the community that we've created with Stigma Fighters It allows people to share their stories in a candid way without fear of judgment. We are a supportive community who encourages people to speak their truths. We have two published anthologies of stories from Stigma Fighters and a third in the works. We were featured on the front page of The Washington Post in 2016. None of this would have happened if it wasn't for Allie, our incredible Vice President Sarah Comerford and our Administrator, Courtney Keesee.
It's your story and you have a right to tell it
My passion for mental health advocacy is rooted in storytelling. You have the right to your personal narrative. Don't let anyone tell you what your story is. I have a friend who is also a mental health advocate named Rebecca Lombardo, who wrote a book entitled "It's Not Your Journey." It's her life story about living with borderline personality disorder and bipolar disorder. I love the title of this book, because she is right, it's NOT your journey, it's hers. And that's what we have to remember - your story is yours. You don't owe an explanation to anyone about your truth, because you control the narrative of your journey.
Stigma Fighters come to NYU
I attended NYU's Gallatin School of Individualized Study. I graduated from Gallatin in 2002 with a concentration in Philosophy and Ancient theater. People often asked me what I was going to do with my degree, to which I sardonically responded "I'm going to work in a philosophy factory." This dissuaded people from making additional passive aggressive comments about my career plans. I loved my experience at Gallatin and wanted to find a way to share what I do with mental health advocacy with the NYU community, a sort of homecoming, if you will. I was thrilled when The NYU Bookstore agreed to host a reading of the Stigma Fighters Anthology. It will be on May 31, 2017. When this event came to fruition I was astounded. It was truly a culmination of all my hard work realized. I cannot wait to see members of my mental health community join me as we share our stories about surviving life with mental illness together.
My dream came true and yours can too
When I started Stigma Fighters it was an idea, a concept of something that I wanted to make grow larger. But, I had no clue that it would become an international movement. I want you to know that your dreams are possible and you can realize them. Be who you are and do what you love, and it will happen for you. Most importantly, failure is not the end. I failed and fell on my proverbial face several times before things started to be successful for me. You got this, and you can. I believe in you. I hope to see you in NYC on 5/31.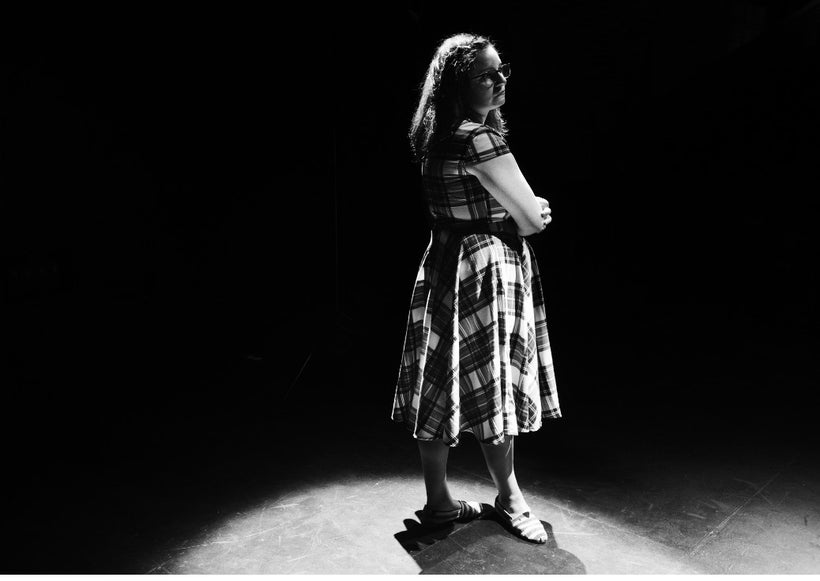 Calling all HuffPost superfans!
Sign up for membership to become a founding member and help shape HuffPost's next chapter
This post was published on the now-closed HuffPost Contributor platform. Contributors control their own work and posted freely to our site. If you need to flag this entry as abusive,
send us an email
.