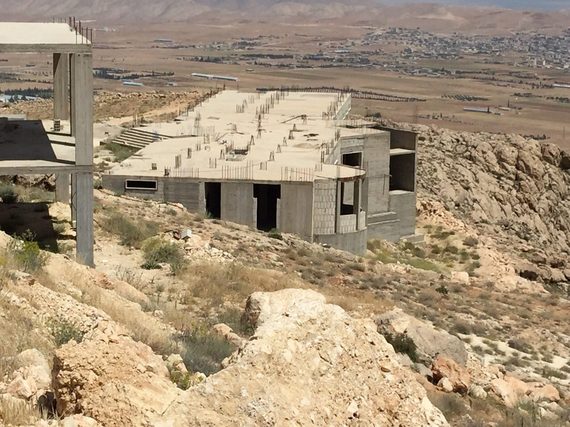 "Brilliant job by Gunilla, you and the others. But Nuri, post images of children, so people can see who they are. Post the interviews Rihan has done and all that. You need to see the kids; it will make people donate more. Post it on all social media!" said a text message the day after the Little Angel charity gala, held at Stockholm's Grand Hotel.
Many people wanted to help build an orphanage in Syria. Hosted by Assyrian/Syriac philanthropist and entrepenour Gunilla von Platen, speakers at the event were European MP Lars Adaktusson, international award winning author and journalist Jenny Nordberg, as well as journalist and TV anchor Rihan Younan and myself. Other guests and performers included prima ballerina Nadja Sellrup, actress Josephine Alhanko, Swedish Eurovision winner Sanna Nielsen and famous Middle Eastern singer Faia Younan. Presenter was TV-host Jenny Strömstedt. Sweden's elite. All performing pro bono.
Returning to the text message, my agreement with Linda, As A Demand For Action's Serbian representative, was spontaneous. I was due to post everything she suggested. Before a phone call from a monk interrupted me.
Asking if I had seen the video he sent, featuring many children, my reply was solemn -- I didn't have time. I was quite busy covering the news of a church demolition straight after the charity gala. Mor Elia, an important monastery for both Syriac-Orthodox and Catholic churches, was in ruins. Mor Elia was a symbolic monastery -- standing for humanity and generosity. For centuries helping needy people -- of all ethnicities and faiths -- in a minute ISIS destroyed.
I told the monk that over four million SEK ($500,000 USD) was raised for the orphanage Little Angel to be realised. I believe we could raise more money, especially if I posted videos of the children journalist Rihan Younan met in Damascus.
"No, no, you cannot do that -- stop being so Swedish, so naïve! You are crazy; don't you know that ISIS has sympathisers in Sweden? If you upload pictures and videos of children, thugs and terrorists here in Syria can get word of it, kidnap those children and ask for the four million krona you raised at the gala as ransom! They're easy victims!"
At that point it dawned on me -- we're all kidnapped by terrorists. We're forced to censor ourselves. Again. These thugs circumscribe everyone's freedom.
Once I finished the call with the monk, I downloaded the movie he sent. What I see is horrible. A bomb falling in a dense residential area. Many children were playing. A child is running with half his head blown off. Another with shrapnel in her back. A third with a missing limb, and more, and more. One of them, a little girl, is looking straight into the phone camera. The innocent sorrow and horror in her eyes convey in my own, as tears roll down my cheeks.
There will be 122 children accommodated in the Little Angel orphanage. Like the tears I shed for the little girl, it is just one drop in the ocean. But it begets a tremendous important step -- beginning a journey of hope. The hope to save innocent little angels, victims of heinous wars and terrorism. As you read this, I hope you will want to help too.
Calling all HuffPost superfans!
Sign up for membership to become a founding member and help shape HuffPost's next chapter