Stretching along the Bay of Fundy from Windsor to Digby, the Annapolis Valley is a patchwork of picture-perfect farmland, charming little towns and vineyards. Specializing in cold climate varietals -- such as L'Acadie Blanc and Marechal Foch -- the area is known for its aromatic whites and sparkling wines. New wineries are popping up every year, bringing the total to 12, and it's fun to rent a car and drive from winery to winery for tastings. They have all sorts of great foodie spots as well, from local cheese-makers to honey- and preserve-makers, to a host of thriving farmers' markets, and a few great restaurants to boot.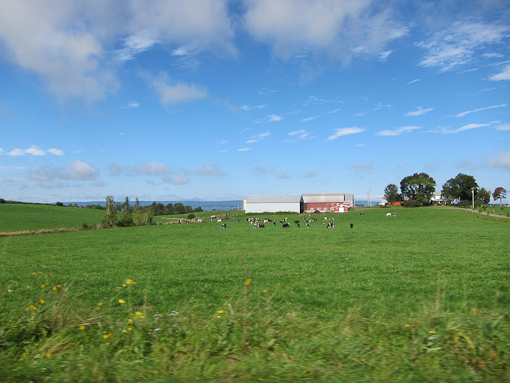 I was lucky enough to spend a couple days there last fall with the wonderful Halifax-based chef and cooking instructor Renée LaVallée (a.k.a. "Feisty Chef"). She was the perfect tour guide, as she loves good food and wine (obviously!) and knew all the best spots to sample the local specialties. With no further ado, here's my Fall Getaway Guide to Annapolis Valley (with a great debt of gratitude to Renée for giving me the insider's scoop!).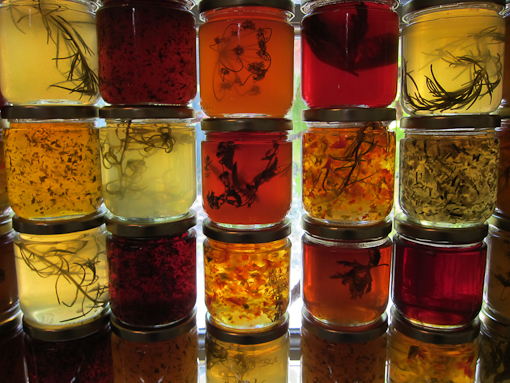 STAY: Tattingstone Inn (rooms from $98, including breakfast), a lovely B&B in Wolfville, is just a short drive from the Annapolis Valley wineries. Housed in a stately circa-1874 mansion, the inn has nine spacious guest rooms, each with a private bath, WiFi, and tasteful antique furnishings. Hosts Terry and Heather serve a delicious made-to-order breakfast in the atrium every morning, and are happy to offer advice on where to visit in the area. Walkers and joggers will love the paved trails located just behind the inn.
EAT: Le Caveau, the award-winning restaurant at Domaine de Grand Pré, one of the area's top wineries, was recently named one of the Top 20 Winery Restaurants in the World by Wine Access magazine. Chef Jason Lynch highlights local seafood in dishes like Crisp Nova Scotia Sea Scallops ($12) with tomato vinaigrette and smoked bacon jam , a velvety Scallop and Lobster Chowder ($12), and Pan-Seared Local Sea Bream ($29) with wilted greens, quinoa, and chili butter. In warm weather, snag a table outside in the garden, underneath the vine trellis.
Another great spot for dinner is Tempest, in downtown Wolfville. Chef de Cuisine Dave Smart recently purchased the restaurant from its long-time owners Michael Howell and Mary Harwell, but he plans to continue serving super-local foods sourced almost entirely from the Annapolis Valley. Don't miss the Dragon's Breath Blue Cheese Salad ($10.95), with local greens, apples, and walnuts, and the Finnan Haddie and Chorizo Chowder ($10.95). Their wine list is fantastic, with wines from most of the local wineries.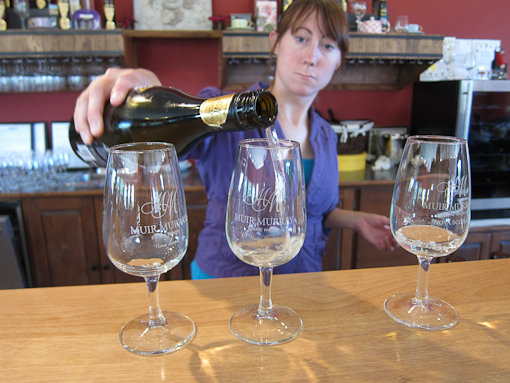 SIP: Just minutes from Wolfville, Gaspereau Vineyards makes a deliciously crisp L'Acadie Blanc (which tastes a bit like sauvignon blanc) and an amazingly aromatic Muscat that smells like grapefruit on the nose. They have a lovely little tasting room, where you can taste their wines with a view of the vineyards. Just a short drive away, L'Acadie Vineyards specializes in traditional method sparkling wines made from local organic L'Acadie Blanc grapes (rather than Chardonnay or Pinot Noir grapes). Their 2007 Prestige Brut and 2009 Vintage Cuvé Rosé are both excellent - you would swear you were sipping Champagne.
Several new wineries opened up in 2011: Muir Murray Estate Winery, which specializes in fruit-forward, semi-sweet wines, serves lunch (sandwiches, soups, salads, and pizzas) and tea five days a week at their café The Perfect Blend. Avondale Sky Winery, the area's newest winery, has already won awards for its Tidal Bay wine, Nova Scotia's special appellation blend of L'Acadie blanc and Geisenheim grapes. Most impressive, however, is the fact that their winery is housed in a 168-year old church that was transported 27 miles by ferry, and reassembled on site.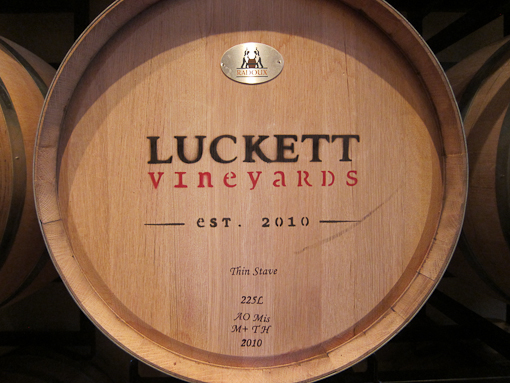 But Luckett Vineyards easily steals the show as the most spectacular new winery in the area. Owned by gourmet greengrocer Pete Luckett, the winery sits on a beautiful hillside property in the Gaspereau Valley (a smaller sub-pocket of the Annapolis Valley) overlooking the Bay of Fundy. Though they started making wine in 2010, the winery boutique and tasting room opened last summer, along with the lunchtime Crush Pad Bistro, with a gorgeous outdoor terrace overlooking the vines.
In addition to wine, the boutique sells local produce, cheese, and charcuterie, and prepares picnic baskets of goodies that can be enjoyed at picnic tables outdoors. They offer daily tastings, and the "Barrel Tasting Room" can be rented out for private events with menus by Chef Jeff MacNeil. One fun quirk: In honor of Luckett's British heritage, he installed a bright red phone booth in the middle of the vineyard where guests can call-for free!-anywhere in North America.
TASTE: Fox Hill Cheese House, the only family-run creamery in the valley, has 50 cows and produces a wide variety of cheeses, (including an award-winning gouda and several types of fresh quark), yogurt and milk, and the best gelato in Nova Scotia. They do cheese tastings daily where you can see the cheese-making facility in action.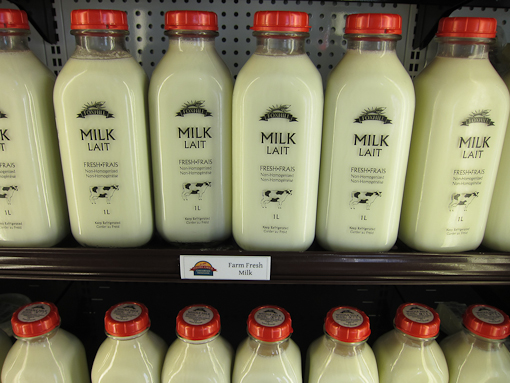 Tangled Gardens makes all sorts of hand-crafted jams, jellies, cordials, honeys, and chutneys with herbs and fruits from their enormous garden. You can stop by and taste their products and wander through the herb and fruit garden. Wolfville also has a great year-round Farmer's Market from 8:30 a.m. to 1 p.m. Saturdays (plus Wednesdays as well in the summer).