Back in 2010, Philip McAdoo and Sean Cavanaugh were more than eager to start a family. Philip, a doctoral student at the University of Pennsylvania and an Educational Coach and Advocate at Families First, and his partner Sean, a physician and medical officer with the Centers for Disease Control, had a lot to offer as prospective parents.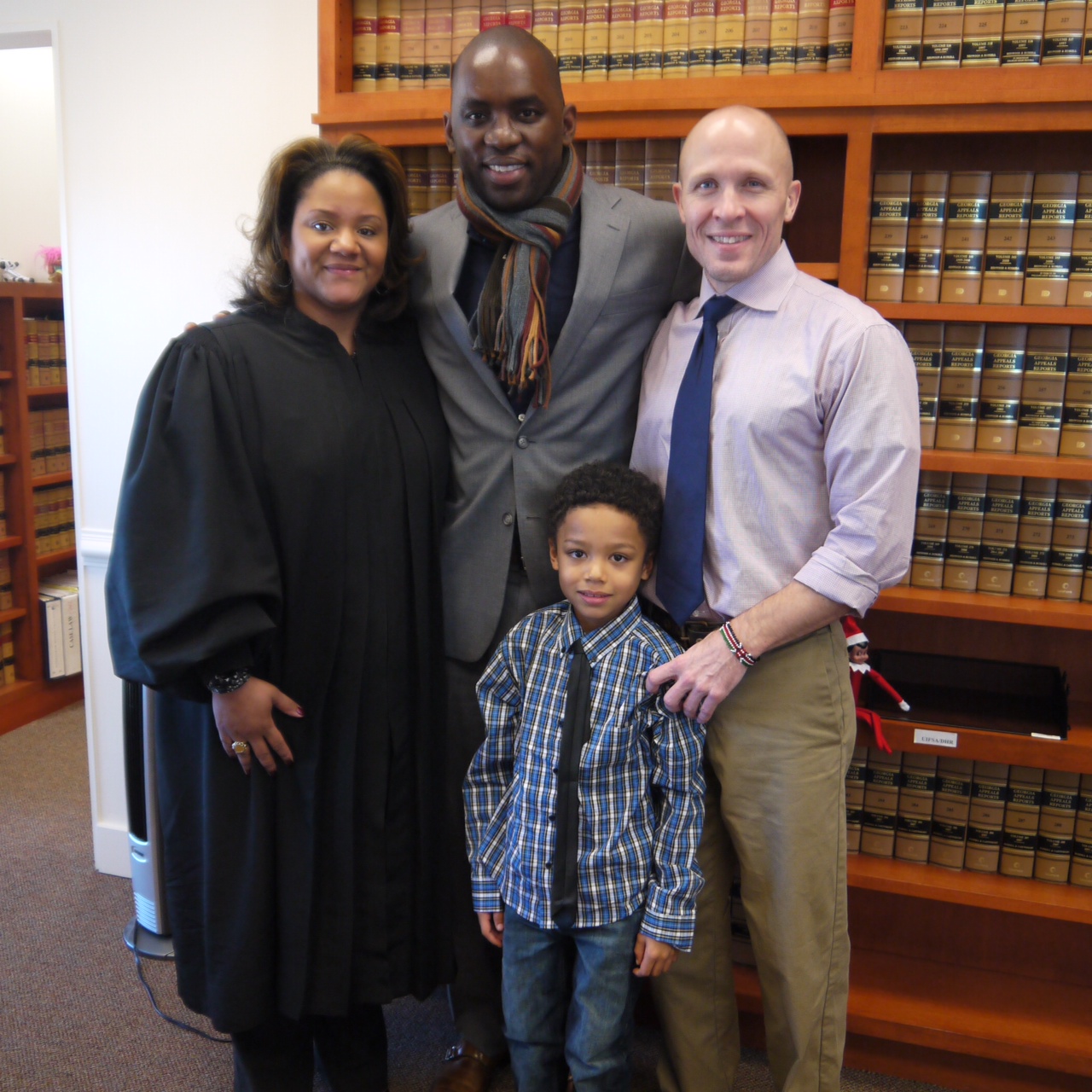 "Both of us have a strong sense of family and an enormous capacity to love," Philip explained. "The adoption process was a deliberate and thoughtful one for us."
After completing the requisite course for parents interested in adopting from foster care in their home state of Georgia, the couple waited and waited, and waited for a placement of a child or sibling group. After almost two years of waiting, Philip and Sean began to doubt that they'd welcome a child from foster care into their home anytime soon. Finally, with one email from a social worker entitled "DO YOU WANT THIS CHILD," their luck changed, and so did their lives -- forever.
Enter Zaden, a willful six-year-old boy from Texas, who'd spent most of his short life in foster care. After enduring five different placements in three years, he struggled with behavioral problems and was nearly expelled from kindergarten. Yet while Sean and Philip discussed their new family at breakfast on their very first day together, Zaden was wise enough to offer his two cents. "I know what's important in a family!" He proclaimed. "A family is where there is love."
In December 2012, the adoption was finalized and the family's legal relationships solidified. Zaden, who will be eight in June, is thriving according to Philip "in an environment that provides stability, joy, affirmation and room enough for defiance, temper tantrums, outburst and any lengths that a little boy might go to."

Although there is a happy ending to Zaden's story, there are 400,000 other children in foster care still waiting to be united with loving and qualified parents. While there are no laws in Georgia explicitly banning LGBT individuals from becoming adoptive or foster parents, there is no legislation protecting them either. A lack of legal protection can often delay the adoption process significantly for prospective parents, qualified as they may be, depriving kids like Zaden of the loving, stable forever homes they desperately need. Georgia is one of 39 states where parents who are LGBT or single face barriers to providing foster children with a caring home.

A solution to this grave situation was offered at a press briefing in the capitol building on May 7 where Philip shared his family's heartwarming story. The Every Child Deserves a Family Act is a federal bill to eliminate discrimination in foster care and adoption based on gender identity, sexual orientation, or marital status. The lead sponsors, Sen. Kirsten Gillibrand (D-NY), Rep. John Lewis (D-GA), and Rep. Ileana Ros-Lehtinen (R-FL), are hopeful that opening the door for more foster and adoptive parents can help solve the foster crisis in America.

Philip McAdoo summed it up for us. "Every qualified prospective parent, regardless of sexual orientation and identity should have the opportunity to love and care for a child who needs a home and to share life's journey of hope, happiness and joy."
Calling all HuffPost superfans!
Sign up for membership to become a founding member and help shape HuffPost's next chapter