I hope Landon is proud of me today.
This year I'm celebrating Father's Day with an empty highchair at our dinner table. A year ago we lost our son Landon to stillbirth at 38 weeks gestation, just a few days before his due date.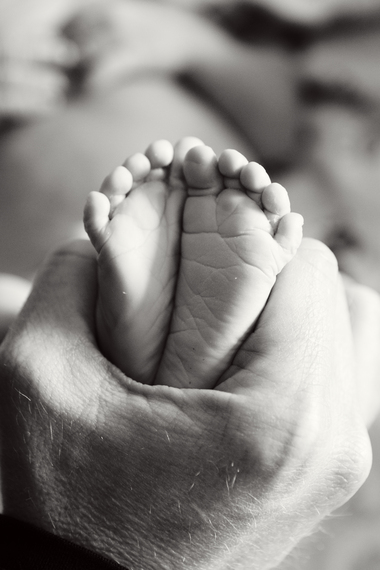 I had grown up believing Father's Day was about honoring your father, which I still do, but it's taken a different meaning for me now, wanting to advocate for my children in a way I had never planned.
My story begins much like any other excited couple expecting a new baby. My wife Carrie was 38 weeks pregnant with our second child. We had already been blessed with a healthy daughter, Elise, two years before.
Carrie's pregnancy was "text book." Other than mildly high blood pressure everything was going perfect. In just a few days we would be expecting our son. I still remember the morning of Thursday, May 15, 2014. I kissed Carrie goodbye on my way to work and put the baby's car seat in my vehicle, eagerly awaiting his arrival. I had waited to do this until his due date was closer, but I felt confident the time was right, just in case he came early. Carrie was on her way to her last ultrasound appointment that morning.
My life changed forever that day.
During Carrie's last routine ultrasound, the technician could not find the baby's heartbeat. He was gone. I rushed to the clinic to find Carrie leaning over a chair in a back room. She was in shock. I asked the doctor "how could this happen?" The doctor shrugged her shoulders and said, "It happens." I was speechless. I prayed Carrie would feel the baby move, and for this all be some horrible mistake. Unfortunately that didn't happen. We were told to go home and come back the next day to deliver our baby.
One of the most exciting times in our lives had turned into a nightmare.
The next day we delivered our sleeping son Landon. A perfect baby boy almost 8 lbs. We were given 36 hours to make a lifetime of memories by taking photos, his hand-prints, locks of his hair, and introducing him to his big sister.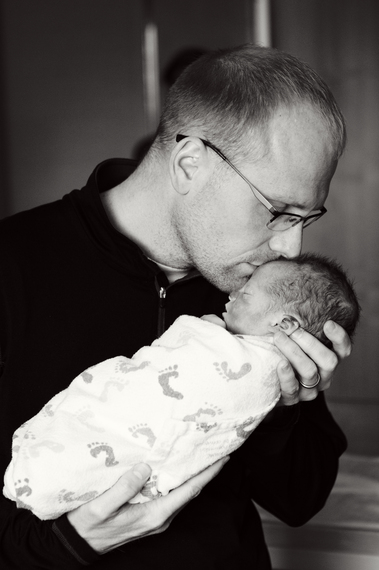 After a million "whys," the doctor informed us that Landon had a "true knot" in his umbilical cord which had become too tight and caused him to pass away. I immediately thought, "How could this have been missed after weekly ultrasounds for six weeks?"
The following week we buried our precious son. It was a bright, sunny day with flowers in bloom. Surrounded by family and friends we said goodbye to the boy we all wanted to know.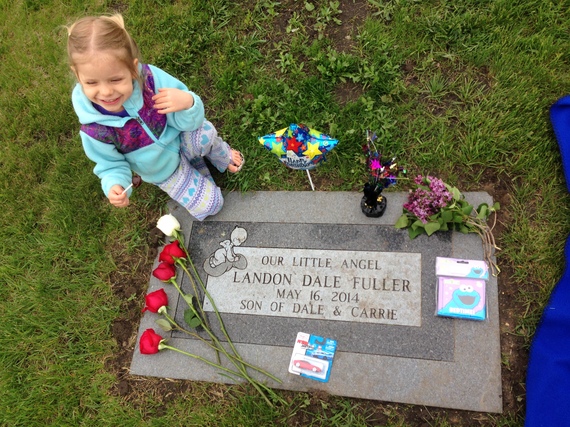 After the funeral, Carrie and I started our quest for answers. We sent her medical records to a well-known doctor who has dedicated his life to reducing stillbirth and studying the human umbilical cord (Dr. Jason Collins). Shock struck again after finding that Landon's cord knot was actually visible in some of Carrie's ultrasound pictures. How could this have been overlooked? We never got the answers we asked for, but have turned our passion for answers into advocacy. This started a new journey in our lives. It was time for me to advocate for my child.
Shortly after Landon's passing, I joined the board of the Star Legacy Foundation, a national organization whose mission it is to reduce the number of stillbirths and change society's thinking about them.
Stillbirth is a public health crisis. Every year in the United States approximately 26,000 children die from stillbirth, more than S.I.D.S. and childhood cancer combined, yet little to no funding or research goes toward this cause. How can society be forgetting about these children who were so close to greeting their parents with a healthy cry? Unfortunately the medical community has been less than open to change, and interestingly comfortable with the number of stillbirths based on current data. My son seems to be a "statistic" that is accepted by the medical community.
So we began contacting state health agencies and the American Congress of Obstetricians and Gynecologists asking them to use today's technology more effectively to watch for warning signs of fetal distress and to identify ticking time bombs. I'm not a doctor, but often wonder how they are able to perform such complex procedures like heart or microscopic surgery, but yet they say it's not possible or necessary to detect a knot in an umbilical cord. I've asked the medical community these questions. One doctor told me that they "just don't want to scare pregnant mothers." That is a poor response to a "stillbirth dad," to which I'm now referred.
Additionally, there should be more awareness and education for expecting mothers about tracking fetal movements and what are the warning signs of fetal distress. Reputable organizations across the nation such as Healthy Birth Day and the Star Legacy Foundation have material on how to do this. Why were we not educated about this from our "trusted" medical provider?
We have already had success in this journey, however. In my home state of Minnesota, our lawmakers are listening and this year passed into law a bill encouraging the Minnesota Department of Health to begin researching the causes of stillbirth and to start drafting recommendations to reduce these tragedies. I am hopeful this is a movement for other states and for action at the federal level.
On this Father's Day life has gotten easier. A few months after losing Landon, my wife and I found out we were expecting another child. How happy, but scared we were. I prayed every night that history would not repeat itself. Carrie and I began the search for a doctor who would advocate for us. After seven interviews (and some persuasion) we found one! We had ultrasounds twice a week and looked at the umbilical cord in depth at every appointment. In May 2015 we welcomed home a healthy son, Lukas. "Bittersweet" is the word I use to describe the experience.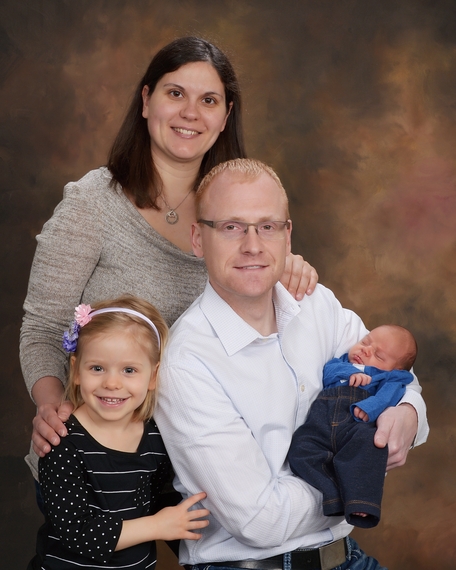 Looking back over the past year, Carrie still asks me "why did this happen to Landon?" and "what could we have done differently?" The answer I give her is that we did the best we could with the information we knew at the time. As a father, I have to believe this.
I hope Landon is proud of me this Father's Day. It's been a year since I held him last, but I can still smell his baby smell, I can still feel the weight of his body in my arms, and can still picture his beautiful hands and toes. I will continue to remind my living children about who he was, and what took him from us.
I would ask all fathers across the country to take a moment to honor their children and to think about how they are advocating for them. They need you more than you know, and the moments you get with them are limited.
Landon, as long as I still have a heartbeat, I'll go on advocating for you and for the all the other babies lost to stillbirth.
____________________________________________________________
Dale Fuller is a guest blogger for Healthy Birth Day, a 501(c)3 non-profit organization that created the public awareness campaign Count the Kicks aimed at preventing stillbirths.
Count the Kicks teaches expectant parents the importance of monitoring their unborn babies' movements during the third trimester of pregnancy with the goal of improving the chances of delivering a healthy baby and can prevent unexpected birth complications and even late-term stillbirth. Scientific studies indicate kick counting, a daily record of a baby's movements (kicks, rolls, punches, jabs) during the third trimester, is an easy, free and reliable way to monitor a baby's well-being in addition to regular prenatal visits.
Available for free in the Android and Apple online stores, the Count The Kicks! app helps pregnant women track their baby's movements. Moms can use the app each day, while the app logs their kick-counting history. Moms can then see what is normal for their baby and will know if their baby's movement pattern is changing. Count the Kicks urges expectant moms to contact their healthcare provider immediately if they see significant changes in their baby's movement patterns. The app comes with a helpful daily reminder that expectant moms can set to their convenience.
Popular in the Community