My dad has 11 kids from nine different women. That's his favorite way to be introduced.
He grew up in cloudy Dayton, Ohio and learned the art of survival from his ragtag group of latchkey kids with whom he ran amuck.
Summer days were filled with bike rides and adventures stealing beer from open garage refrigerators. He loved to work, and at age 14 he bagged groceries at Foodarama for $1.25 an hour.
College was an art form for my father. He managed a steady 3.5 GPA in accounting at Miami University, whilst never owning textbooks or regularly attending class. He is rumored to have attended the first day of class, as well as the day before every exam. He gathered the necessary information, cut out the fat and got the grades.
Working full-time and paying for college was a course in life all its own. His ability to keep an active social life, work 40 hours a week and stay afloat with course work and scholastic challenge, is still talked about amongst his friends. Graduation must have been a bittersweet moment for his classmates who, no doubt, felt like Chuck had run the same race as them, except he had a scuba diving suit on and crossed the finish line at the same time.
After graduation, wedding bells rang. Anne Katherine Sechrist became his wife. He became a father shortly thereafter.
At 21, life had not slowed down.
He had work, a wife, a house, cars and now a beautiful baby girl.
At 23, he was a father times two.
I came screaming into this world bald and paranoid -- the second child of this young Catholic family. My brother arrived two years later.
The family portrait had been completed. There was a house, a wife and three children. They were done growing their family.
Then something changed. When I was 6, Mom and Dad introduced me to our first foster child. Abby. She was a bright white child with a smile so big you could count all of her teeth.
Then, Hubby, Bubba, Patti and on they went. For the next 7 years, Mom and Dad fostered 36 children.
My father was a human jungle gym. He was gone to work before we woke up and long before the sun rose. He would hustle a desk job for a 12-hour workday. Around 7 p.m., his aged white Sedan would pull into our driveway. We would sprint down the hallways of the house and race to be the first to greet him on his way in the door (my brother often cheated and went outside to catch him in the driveway).
He kept conversation light, listened to our adventures of the day and offered laughter or teasing where it was needed.
We followed him to his closet where we peeled his pressed white shirt, hung his tie on the hook and put his suit away. Slipping into a comfortable pair of Dockers, we kept an eye on his every move. He listened to us talk over each other the whole time.
Dinner was served only for him (we had all eaten hours before). He read the newspaper and ate while we watched him with expectation.
Bed time came fast for us, so we had precious few moments to wrestle Dad to the ground, play roll the ball or an epic game of Cock-a-too. (Cock-a-too was a game he invented that was a cross between hide and seek and Marco Polo. He always seemed to win).
We would fall asleep peacefully and Dad's other job would begin. One night, I woke up thirsty.
Instead of walking to the bathroom to get water, I headed downstairs and tried my luck in the kitchen. At 11 p.m. my father was at the kitchen table writing checks and paying bills. I sneaked to the hallway and listened as he spoke with my mom about monthly bills. I had no idea about the concept of money, or how much of that stress he absorbed so that our world could remain joyful and carefree.
It was then that I realized he had two jobs. He was a boss or something like that at his office all day. At home, he was DAD! Dad was a big job -- the bills, the money, the house and of course, all of us. But it wasn't a job that seemed to wear him out. In fact, that year my parents adopted Abby, our foster baby.
The next year they traveled to Bolivia (I didn't even know where that was at the time) and adopted a baby girl, our new sister Gabby.
Two years later, they headed off to China and adopted my little brother, Matthew.
Two years after that, a friend of a friend asked my mom to adopt her unborn baby. She was 19 and too young for a family and wanted my parents to raise her child. My brother Brendan came home to us three days after he was born.
Two years later, my dad and mom boarded a plane to Hawaii and adopted my little brother, Charley, from The Marshall Islands (I didn't know where that was and I was in college at the time).
Two years later, they were off again to China to adopt my little sister, Lauren.
Finally, two years after that, in 2005, they flew to Guatemala City and adopted my brother Jo and my sister Ady.
Somewhere in there, I think he stopped stealing beer from garage refrigerators.
After 27 years of marriage, 36 foster children, eight adoptions from five countries and three biological children later, Mom and Dad were done growing their family.
That "DAD" job never got too big for my father. He never stopped expanding our home.
If only I could go back and tell that latchkey beer thief in 1969 that one day, he would have 11 children from nine different women, a thanksgiving table 29 feet long and eight grandkids at the ripe young age of 57, I wonder what he'd say.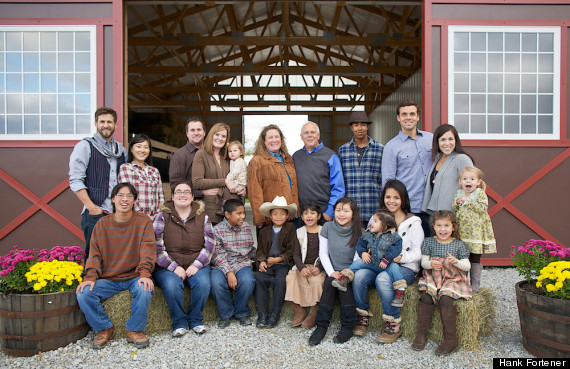 I'd want to tell him that in the future, his kids will get no argument every Father's Day when they assert to their friends that they really do have the best dad in the world.
Today, I'm 32 years old and I'm a father too. My daughter Cora just turned 2 years old. My second daughter is going arrive in this world in 90 days.
Any stress I feel about being a dad subsides when I remember that I had the unexplainable privilege of growing up in a home with the best dad a kid could have. He taught me everything I need to know.
"Was that smart?" He would ask me that after every foolish decision. After every big mistake, Dad would root the rebuke in what I could control: my choices. Dad always pressed us to make wise choices everyday.
Jobs. Yard work. Bills. House fixes. Schoolwork. No matter the nature of the task, work is a gift. It makes us stronger, smarter and helps us provide for the one's we love.
Saturday is the most important day of the week
As a family, we would adventure every Saturday -- a 50-mile bike ride, a baseball game, a trip to the lake. The memories we have today, all seem to have happened on unhurried and adventurous Saturdays.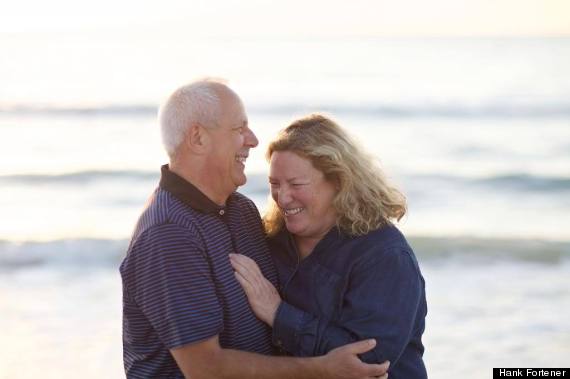 I learned how to be a father by how he treated me.
I learned how to be a husband by how he treated my mom.
He showed us how a man treats his wife.
The kids watched them argue, organize, compromise and do that gross kissing thing when they made up. I'll never forget how the atmosphere in our home was affected by how well Dad loved Mom.
So here's to all the hard-working, self-sacrificing, bike-riding, jungle-gyming, wife-loving, biggest-job-in-the-world-ing, dads out there.
REAL LIFE. REAL NEWS. REAL VOICES.
Help us tell more of the stories that matter from voices that too often remain unheard.