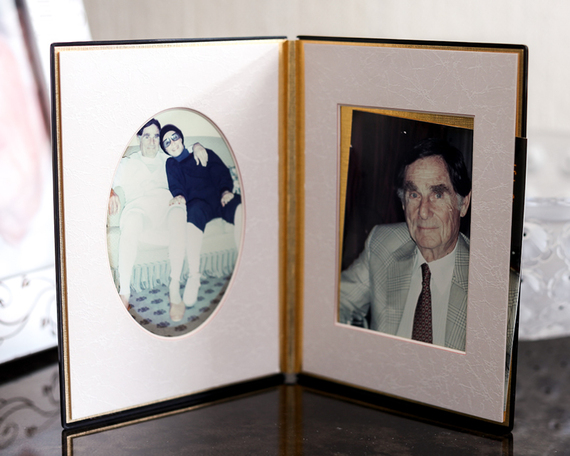 "My father was a gentle man and a gentleman; a man who always took the high road." ~ Honey Good
Darlings, we all have personal keepsakes in our homes. They bring to our minds those we love.
I have keepsakes from my grandmothers, my mother, my daughters, my Grands, my friends, my housekeepers and of course, my husband, and my father.
Today. my thoughts are 'all consuming' in one word. Father. I cannot stop thinking of this wonderful father of mine.
I think of my many keepsakes; the happy memories behind them as they surround me in every room in our condo in the sky.
The keepsake on my mind today is a gift from my father.
My father passed away almost 3 years ago. As I write down my thoughts, darlings, I purposely put my fingers to the keys in the room where this very special keepsake sits, my Three Monkeys.
The monkey statues relay a magnanimous life message, for all of us darlings, through artistic symbolism. They immediately speak the message: Hear no evil. See no evil. Speak no evil.
These monkeys depict the character of my father, Roy Lang.
Naturally, my father 'heard evil and saw evil' over 96 years of his life, but he had the moral compass to always take the high road and I promise you I never heard my father speak evil!
No, darlings, I am not putting my father on a pedestal to make him someone he was not. For all those that knew this wonderful father of mine, I know for a fact, that they would echo my words.
My parent's were my role models. Aside from their exemplary values, my mother 'did' bestow upon me her fiery personality and her zest for tackling everything life had to offer. My father 'tried' to bestow on me his steadiness and ability to take the high road.
To take the high road is not always easy, darlings!
It means to do the right thing, even when it is difficult. For example, if someone wrongs you, you can take the low road and seek revenge. Or you can take the high road- forgive them, ignore them or not let it worry you. See what I mean?
My father 'always and I mean, always' took the high road.
How fortunate my children and Grands were to have a grandfather and great grandfather in their lives like Roy Land. And, I was born under a lucky star to have a father whose character and life's actions left such a positive and lasting impression on me.
And, so my darlings, I could never let this day go by without honoring my father on Father's Day.
My father said over and over again to me: "Train yourself to take always, take 'the high road.'"
Unfortunately, as perfect as my father was in accomplishing this extraordinary feat, I fail at times, my darlings! My father taught me the importance of liking oneself. He told me, "Develop self- awareness. Know who you are! Know how you want to represent yourself. Apply your inner strengths and turn them into skills. This will provide you with self-confidence."
My father educated me with bonafide life values. He shared these words with me, "Have a high moral compass. This will be the code of ethics you will follow all the days of your life." He taught me the importance of being a grateful person.
My father was proud of his Jewish roots and was a very charitable man. He said to me, "Be proud that you are a Jewish woman. Be charitable. Pass on your Jewish heritage to your children and grandchildren."
My father loved my mother, beyond, beyond, my darlings! When it came to my own relationships, he told me this, "Put your husband above all. He should be your dearest confidant, lover and best friend."
My father loved the land. He wanted to buy a beautiful farm and be a gentleman farmer! He said, "Love nature. Love the feel of the grass beneath your feet."
My father taught me about treasuring family. He said, "Love life and make sure that your family always comes, first!" As I write this blog, my mom is sitting next to me. I am so lucky to have her!
So, I count my blessings, darlings! I have my mom! I have my large family! I have my ultimate concierge husband, Shelly, my delicious pooch, Orchid and, I have my dad's teachings, in my head!
On Father's Day, if you can spend time with your Grands, wouldn't it be nice to tell stories about their grandfather if he has passed away or lives far away? I think Grands love stories and you can leave your Grands with lasting story about their grandfather.
Calling all HuffPost superfans!
Sign up for membership to become a founding member and help shape HuffPost's next chapter