My dad is being put on trial for being a loving father.
Six years ago my father, Rev. Frank Schaefer, officiated my wedding to my same-sex partner -- something that is against the laws of the United Methodist Church (UMC). The church's laws ban pastors from officiating same-sex ceremonies, while also calling them to minister to all people, regardless of sexual orientation. These contradictory laws are something that the jurors will have to sort out during his church trial, which begins Nov. 18 in southeast Pennsylvania.
While attending an annual regional church meeting with my dad as a preteen, I was led to believe that there was something wrong with being gay. At this meeting, many spoke horrible things about gays and lesbians while using the Bible to back up their hurtful comments. They insisted that the church would be harmed by allowing gays and lesbians the right to marry. Part of who I was, my sexual orientation, was broken and evil, according to them. I felt incredible shame.
Every night I prayed, begging God to make me normal. I pleaded with God to fix me. Many nights I cried myself to sleep. I was in the 10th grade when I came to the realization that my attraction to men was not going to change. I began to think that the only way to avoid bringing shame to my family and community was to take my own life.
While the United Methodist Church was preaching hateful messages that were harming me, it was my family and their deep love for me that kept me from suicide. Their love and affirmation gave me the reason to live. However, it would be a decade before I would return to church after what the UMC put me through.
When I got engaged and asked my dad to officiate my wedding, without pause he said, "Of course I am going to do it." He made the choice to risk his entire career by performing an act of love and support, to do what was right and what God wanted him to do.
The UMC did great harm to me, but thankfully God has called people like my dad to serve in an imperfect church. My dad, along with other members, clergy, and even bishops, love their church so much that they are working for change, while at the same time refusing to recognize parts of church law that are discriminatory, immoral, and unjust.
Eventually I found a UMC where I could be who I am and accepted as I am. St. Nicholas UMC in Hull, Mass., is part of the Reconciling Ministries Network, a connection of churches working to make the UMC fully inclusive of all people, regardless of sexual orientation or gender identity.
It is important for us to no longer sit on the sidelines. Now is the time to stand up. I am not the only youth who has heard the shame-inducing anti-gay language of our church. My dad is really one of those few people who lives what he preaches. Every decision he makes is one that he makes out of love, based on what Jesus would do. And if a jury of his colleagues next week finds him guilty of loving all people, at least he will be in good company. Jesus was once found guilty of that too.
Also on The Huffington Post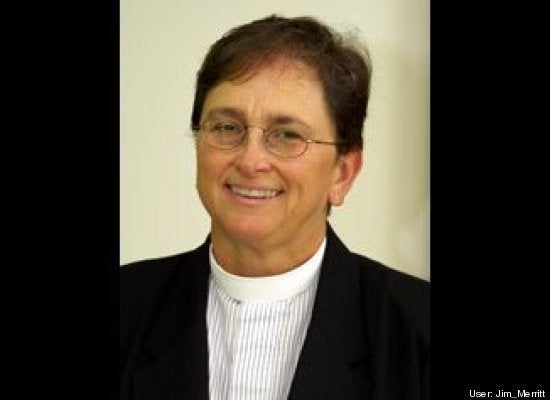 Most Inspiring LGBT Religious Leaders
Popular in the Community