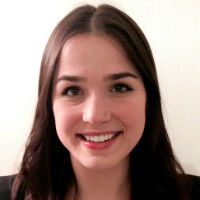 Molly Superfine graduated from Duke University in May 2013 where she majored in both art history and Spanish. During her four years at Duke, Molly traveled to Medellín, Colombia, as part of the DukeEngage program, worked at the Nasher Museum of Art at Duke, studied in Madrid, Spain, interned at the Solomon R. Guggenheim Museum and the Whitney Museum of American Art, and served on the Search Committee for the new Director of the Nasher Museum. Molly currently works at Fredericks & Freiser, an art gallery in New York City, and plans to go to graduate school to pursue a PhD in art history.
I first became interested in street art and graffiti writing as I wandered through the streets of Medellín, Colombia, during the summer of 2010. In a city once deemed the most dangerous in the world, the colors of the flowers, food, and most vividly, of the art on the streets, made the city one of profoundly complicated history and phenomenal optimism. Medellín is a city pieced together by barrios, various neighborhoods that have their own personalities. For all of the ways the neighborhoods varied, they shared a desire to expose their stories on the streets. This desire manifested itself in massive and intricately designed murals, in small tags of the artist's name, and in subversions of city's traffic signs. This communication fascinated me. It gave voice to a city only known for drug cartels and violence and offered a look into its people and energy.
Upon my return to Duke after a few months in Colombia, I knew that this was an interest I needed to pursue. From travels while studying in Madrid to my summers in New York City, street art and graffiti became an obsession of mine. I was most interested in its possibilities of offering a voice to those people excluded from the mainstream art world of museums and galleries, either willfully as a way of taking a stand against the institution or by nature of the artist's position because of ethnicity, gender, or class. Most certainly, I knew that graffiti writing and street art as an exploration and expression of feminism was most important to me personally. And so I decided the topic of my senior thesis -- a topic I was able to explore thanks to the great support of my professors in the art history department at Duke and those artists I worked with throughout my research.
Art has functioned historically as religious, political, and personal propaganda. It has been a way of communicating everything from truths -- realities the artist sees and wishes to express - to non-truths -- false or alternative realities the artist imagines. In Spanish, the word propaganda translates to encompass both concepts of political marketing and advertising. For Latino graffiti writers and street artists, this propaganda is a way of negotiating and exploring identity. Writing and painting on the streets is their visual language, their mode of translating personal and political identities through imagery. It is an art for ethnic groups and classes of people who have been marginalized, infuriated, and forgotten by dominant social sectors in the United States. For Latina artists, this propaganda is an avenue for a feminist voice long silenced in their relegation to the private home within their own communities, lost in the "white" feminist movements and marginalized in the mainstream art world. In my thesis, I propose that Latina graffiti writers and street artists offer a contemporary iteration of feminism that is stronger, more accessible, and more helpful to goals of artistic diversity and social justice than earlier feminist movements. In both their deployment of ethnicity as a site to understand gender and their performative acts of painting graffiti and street art, Latina artists empower the feminist project through their art on the streets and within the mainstream art institutions, which I define throughout my thesis as museums, galleries, and universities of the art world.
Tackling the global history of Latinidad and feminism in street art and graffiti was a task much too large for a year's worth of research, so I focused my research on New York City and Los Angeles. I chose these two cities because of their integral roles in the birth and proliferation of graffiti and street art, their importance in the feminist art movement of the 1970s and in civil rights movements more broadly, and because they are the major sites for contemporary art in the United States today. New York City and Los Angeles are spaces representative of American national cultures, but Latina artists interrupt that nationalism and shed light on a powerful contemporary iteration of feminism. My goal in writing this thesis with a focus on these two cities was that a comparative study would offer a wider and deeper understanding of feminism as envision by Latina artists throughout the United States than looking singularly at one city.
The world of graffiti and street art has long been deemed a man's world. Because the street is a public space, and Western societies have mandated that men operate in the public sphere while women take hold of the private sphere, female graffitists and street artists have been excluded from the street world. Moreover, as dangerous tasks, graffiti and street art pose great safety risks to artists when tagging and painting. These risks have meant that graffiti and street art have been proclaimed too dangerous for female artists. Contrary to traditional gendered spaces, many female artists take on the street and its risks as the stage for their art.
Many female graffitists and street artists, though creating in fewer numbers overall, make an important mark on the street world and are integral to the movement. However, Latina artists have yet to be the subject of deep scholarship. The work of Latina artists is crucial in understanding the politics of the wider movement of graffiti and street art that dominates cityscapes and contemporary art galleries. They offer insight into a more powerful feminism that brings together two minority voices within the traditional art canon: a racial minority and a gender minority.
For decades, works by graffitists and street artists like Jean-Michele Basquiat, Keith Haring, Os Gemeos, Jenny Holzer, Blek Le Rat, and many others, have found their places in galleries and museum collections around the world. Established institutions such as the Museum of Contemporary Art in Los Angeles acknowledge the importance of graffiti with exhibitions like Art in the Streets (2011). Others have delved into the significance of ethnicity in art movements, specifically the role of Latinidad in art, including the Los Angeles County Museum of Art's Phantom Sightings: Art after the Chicano Movement (2008) and ASCO: Elite of the Obscure (2011), and the Museum of Contemporary Art at San Diego's TRANSactions: Contemporary Latin American and Latino Art (2006). Recent major exhibitions of feminist art and the movement of the 1970s include the works of some Latina artists. However, Latina street artists have yet to see a dedicated exhibition. They are represented in these exhibitions on street art and Latino art, but their gender is addressed only in a cursory manner. The spaces that these women occupy is limited to smaller institutions whose mission statement is one already concerned with their ethnicity; they do not enjoy representation in larger, more mainstream institutions.
Female street artists often make the conscious decision to assert their femininity or feminism in their art, and render it an essential part of their identity. Latinidad is also crucial to their projects. An artist's ethnicity is not just a social category, but also signifies exposure to certain kinds of images and ideas that inform their artwork. Womanhood and Latinidad are at once central themes in their personal and artistic identities, and describe art historical and intellectual genealogies that they reference.
I selected Latina artists in New York City and Los Angeles as the foundation of my research. Lady Pink and TooFly are both Ecuadorian artists based in New York City. Timoi, a Guatemalan artist, and Sand One, a self-titled "Chola" artist, are both from Los Angeles. I chose these four artists to work with throughout my research because they all practice both street work and work for the mainstream art institutions, and in my research and interviews with them, they expressed feminism (either with this nomenclature or through their description of the necessity of female empowerment) and Latinidad as integral to their artworks. In the first chapter, I analyze the aforementioned artists in the context of the illicit art world and in the second chapter, I examine them in the context of the mainstream art world. I locate Lady Pink, TooFly, Timoi, and Sand One in the grander scheme of art history and demonstrate their contributions to contemporary feminism.
I organized my thesis into two chapters to consider the spaces in which these artists operate and disseminate their stories. The first chapter explores the street world: the tension between artists who do legal and illegal pieces, gang work as compared to individual work and the politics of the physical locations of pieces between public and private spaces. Latina graffiti writers and street artists activate the public streetscape in a way that propagates a more powerful message of feminism by subverting stereotypes of race and gender. I argue that graffiti writing and street art, though art forms infamous for their unsanctioned and largely illegal nature, deserve a place in the greater context of art history.
In the second chapter, I explore how Latina artists insert themselves and their messages into the mainstream art institutions. Though these art institutions are more private and less accessible than the street world, I maintain that the same Latina artists' feminisms from the street help them to infiltrate this mainstream institutional world. Operating in this world means an exposure to audiences that otherwise may not have experienced these artists' messages, which further strengthens their feminist message.
Graffiti and street art are important because they interrupt our daily journeys through familiar spaces. I see this all the time today in New York City. Every block plays host to graffiti tags, markings, stencils, mosaics, installation pieces, or larger mural-like pieces. This inspires viewers to develop their ability to participate in visual analysis.
This is accomplished in both the street world and the institutionalized world. The street world is largely and originally illicit and operates outside of the formal art world. In the street world, Latina artists encounter great opportunities of empowerment as they take on the gritty, competitive and often times violent community of graffiti writers and street artists. The words Latina artists write and the images they paint are unsanctioned and ephemeral. They subvert hegemonic institutions in their mere existence and more deeply in their political images. On the other hand, the formal institutions are long time arbiters of power that perpetuate narratives of racism and sexism in their exclusivity; they are the authoritative voices on artistic reputation. In museums, artists encounter the great possibility of gaining global repute, but they risk entrance into a national narrative where elements of their identities are mitigated. Through their representations of female empowerment, as explored and deepened through their ethnicities, Latina artists are contributing to the debate about which of these two worlds will accomplish a real change in the way audiences, both on the streets and in the institutions, experience feminism. Through my thesis, I aim for the audience to understand that contemporary articulations of feminism in the works of Latina graffitists and street artists make the intervention of street art in our viewing and thinking habits even more powerful.
The HuffPost College Thesis Project gives students a chance to share with a wide audience the fruit of their hard academic work. The project is launching with about a dozen partner schools, which comprise students from public and private, two- and four-year colleges. To read all posts in the series, visit here.