If you were writing a math equation, the coastal city of Charleston would sit on the other side of the equality sign from the culture, food, festival and history of the Lowcountry.
THE TIMING
In a dream world, you arrive in time for Spoleto Festival USA (May 25-June 10), founded in 1977 by Pulitzer Prize-winning composer Gian Carlo Menotti, to complement Festival dei Due Mondi (the Festival of Two Worlds) in Spoleto, Italy. The formula is unique: Over a period of seventeen days and nights, Spoleto presents opera, classical and modern music, theater, and dance. This year's Spoleto Festival USA Orchestra will debut two works by Radiohead's Jonny Greenwood and include the likes of Jake Shimabukuro, Joy Kills Sorrow, K.D. Lang, and Rebirth Brass Band. Alvin Ailey, Cedar Lake contemporary ballet, and acrobatic sensation Traces add a little New York City edge to the festival atmosphere.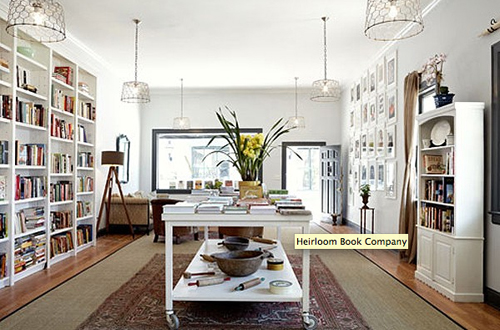 WHAT TO DO
Late Morning. A light lunch at the culinary anchor S.N.O.B (Slightly North of Broad) kicks off with a sip of something bubbly and fried shad roe. Mainstays like Hominy Grill, with those high-rise biscuits and award-winning shrimp and grits, are great for brunch. Or you can snag a seat before the crowds line up for sweet tea, crunch pickles, fried chicken, and porter-steward collard greens at Jestine's Kitchen (251 Meeting St.; +1-843-722-7224).
Late Afternoon. Stroll through the various graveyards (like historical favorite Saint Philips Episcopal Church Cemetery) and peek down the narrow corridors and secret gardens of Charleston's grand homes. Feel like a walk back to 1870? Try Magnolia Plantation and its stunning gardens. Or check out the Gibbes Museum.
Sunset drinks at the rooftop bar of the Vendue Inn always entice. Locals order Palmetto lager and enjoy watching the day slip away. Try your luck scoring a coveted, quiet outdoor courtyard table at Peninsula Grill and order the steak tartare or foie gras with Carolina peach jam.
Night. Neither Husk nor its chef -- Sean if-it-doesn't-come-from-the-South-it-doesn't-come-through-my-kitchen Brock -- need an introduction; a meal here is a must. The airy dining space is a wise choice for the diner who appreciates food rooted in the culinary past of the Carolinas. Husk's bar is a real highlight, mixing modern mixology with a woodsy, ramshackle vibe (and Paul Bunyan-esque tenders to match). Note the prevalance of preserved berries, syrups, and okra. And a healthy range of Kentucky bourbons.
Repeat. Sleep is in order after the gastronomical pleasures you encounter in Charleston. (You'll be hungry come morning.)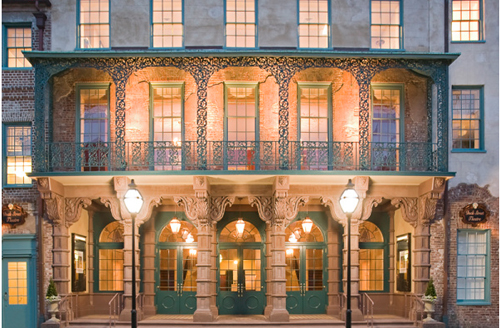 Looking for a refreshing mix of art, music, and restaurants devoted to heritage vegetables? FATHOM contributor Kate Donnelly makes a quick visit to Charleston, South Carolina.
OUTSIDE THE CITY LIMITS
A glorious nature preserve called Kiawah Island beckons with snowy egrets and lowcountry mise-en-scene. Your beach cruiser easily lets you have your own guided tours. The Sanctuary, which backs up to the Atlantic Ocean, is aces and is also on our Most Romantic Hotels in the USA list. Pam Harrington and Beachwalker offer villa and home rentals. Although I'm not a golfer, I'm extremely fond of Robert A.M. Stern's flawlessly designed Ocean Course Clubhouse at the island's end. Start with rosé and oysters under the compass of the bar. End in a rocking chair outside, soaking up lush panoramic views.

For more weekend getaway ideas, visit fathomaway.com.
Photos: Courtesy of Spoleto Festival; courtesy of Heirloom Book Company.
Related