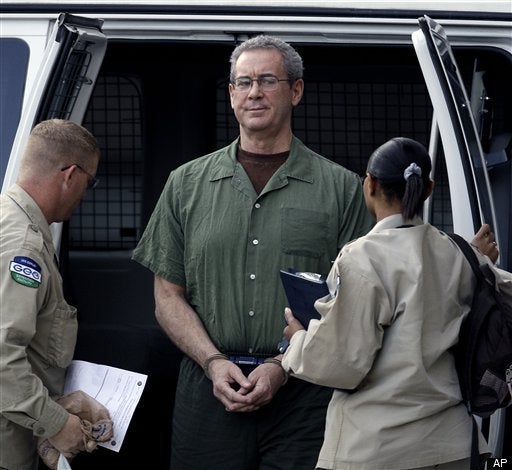 I am no fan of the mandatory arbitration process imposed on investors by the Financial Industry Regulatory Authority (FINRA). Investors usually lose or get a fraction of their losses. The arbitrators are under no obligation to explain their decisions, and they rarely do.
The arbitrators are typically retired men, who really enjoy sitting on these panels. They know if they render an award against a major brokerage firm, their chance of getting selected again will be greatly diminished.
Small investors fare slightly better, but it is often an uphill climb even for them.
The award issued in a claim by Maimoona Mirdad against Wells Fargo Advisors (formerly Wachovia Securities ) (Case number: 09-04136) was a refreshing exception. The arbitrator, Donald S. Green, not only ruled for Ms. Mirdad, but he also departed from standard practice and gave the reasoning behind his award. It is instructive and a valuable insight into how brokerage firms operate.
Ms. Mirdad is typical of the clients who are victimized by brokerage firms. She is a 70-year-old widow, who had retired from her job at the U.S. Postal service. The arbitrator described her as "an unsophisticated older widow with modest current income..." Her sole source of retirement income was her government pension. When she elected to take her pension, she lost the benefit of her widow's social security payments. Her pension payments were equal to about one-half of her pre-retirement income.
Clearly, this was a person who needed a very conservative portfolio, from which she could make steady and reliable withdrawals to sustain her in retirement.
So how did her trusty broker invest her assets? According to the award, he jettisoned her conservative, income producing assets and replaced them with "more risky, equity heavy, proprietary managed growth accounts."
Why did he do this, since it makes absolutely no sense?
The arbitrator found the change to these risky assets generated fees "representing 10% of income" and significant tax costs.
The brokerage firm, as is typical in these cases, attempted to use the risk profile set forth in the account opening statement as a defense. The arbitrator rejected this defense, noting pointedly that the forms were signed in blank by the client and the preferences were entered and approved days after the client signed the forms.
You would think the compliance department would have prevented this client from being exposed to these unsuitable investments. Not so. According to the arbitrator, the branch manager approved them.
The arbitrator, unlike most of his colleagues, did not just slap the broker on the wrist. He awarded Ms. Mirdad the difference between how a conservatively managed portfolio would have performed and the returns in her unsuitable, risky portfolio, plus an amount compensating her for the additional management fees and unnecessary taxes she incurred. The total award was $49,000 which may not seem very large, but I am sure it is meaningful to Ms. Mirdad.
I applaud arbitrator Green for having the courage and integrity to make this award against a major player in the securities industry. Credit should also be given to her attorney, Brett A. Alcala, of the Alcala Law Firm in San Mateo, California. These cases are not profitable for lawyers, yet some lawyers will take them on because they don't want small investors to be left with no effective redress.
I have little regard for the broker, the branch manager and this firm that victimized such a vulnerable investor. It's worse that the firm did not step up and take responsibility for this indefensible conduct, rather than putting Ms. Mirdad through the burden and expense of a hearing.
Just another day at the office for them.
A representative for the brokerage firm advised me they "can't discuss any aspect of arbitration awards."
The views set forth in this blog are the opinions of the author alone and may not represent the views of any firm or entity with whom he is affiliated. The data, information, and content on this blog are for information, education, and non-commercial purposes only. Returns from index funds do not represent the performance of any investment advisory firm. The information on this blog does not involve the rendering of personalized investment advice and is limited to the dissemination of opinions on investing. No reader should construe these opinions as an offer of advisory services. Readers who require investment advice should retain the services of a competent investment professional. The information on this blog is not an offer to buy or sell, or a solicitation of any offer to buy or sell any securities or class of securities mentioned herein. Furthermore, the information on this blog should not be construed as an offer of advisory services. Please note that the author does not recommend specific securities nor is he responsible for comments made by persons posting on this blog.
Calling all HuffPost superfans!
Sign up for membership to become a founding member and help shape HuffPost's next chapter