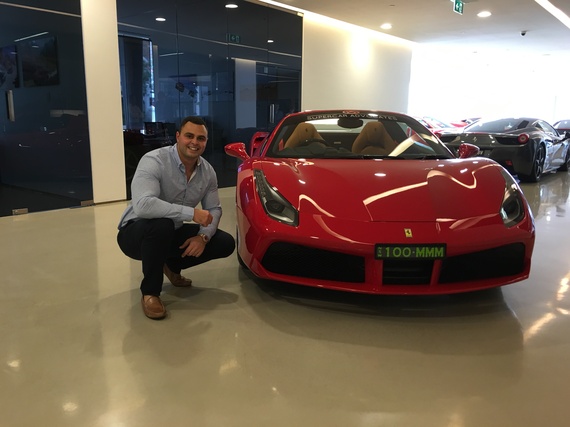 This journey continues on from my last article where I visited the Ferrari factory in Maranello, Italy, and witnessed the birth of my very own Ferrari on the factory production line. Fast forward six weeks and I'm back in Sydney, Australia, waiting for the arrival of our family's latest addition - the brand new Ferrari 488 Spider.

It started off with a single phone call. I had been anxiously waiting by my phone for days, driving myself mad with one continuous question short-circuiting in my mind, "when are they going to call". It was a Saturday morning and I was trying to be as patient as possible, despite the 25 degrees weather outside beckoning for a drop top 488 convertible Spider joy ride.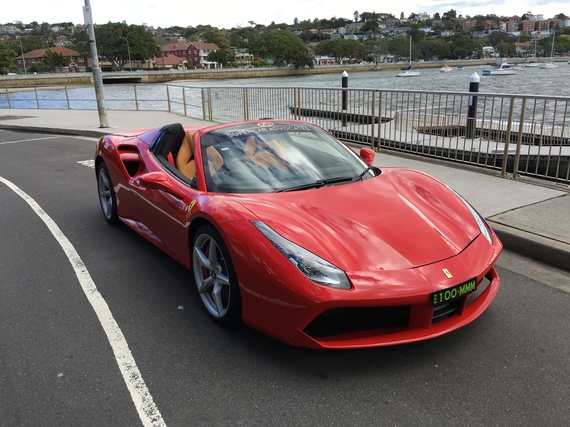 Finally I hear the much-anticipated sound I'd been waiting for - the phone call is in and the Spider is on home turf. I stumbled around grabbing my things, like a father hurrying to witness the arrival of their child, and hurdled towards my car with an exhilarating rush of adrenaline pulsating through my veins.
To really understand why this car evokes such an exciting reaction you first need to understand it's numbers. The Ferrari 488 Spider features a 3.9 litre, 661 horsepower, twin turbo V8 that sprints from 0-100km/hr in 3 seconds flat and races to a top speed of 325km/hr making it one of the most quickest and nimblest supercar's available on the market today. It handles all this force with it's cleavage exposed while you, the driver, feel the velocity of the air and warm embrace of the sun waft up against you as you delight in the exhilaration of a no roof drive.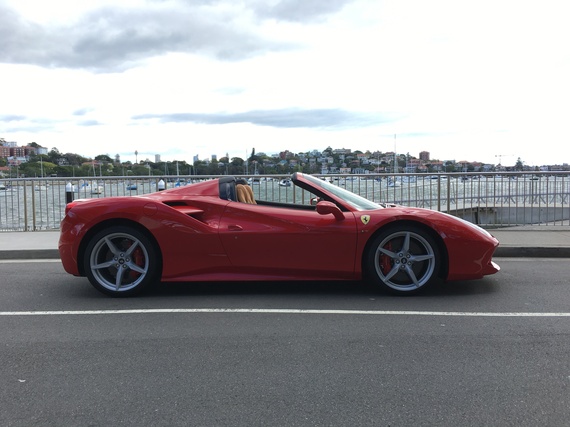 Now tell me that isn't something worth loosing yourself over? Click through to my link below to view my first ever meeting with this new beauty.
This article is written by Lecha Khouri at Supercar Advocates.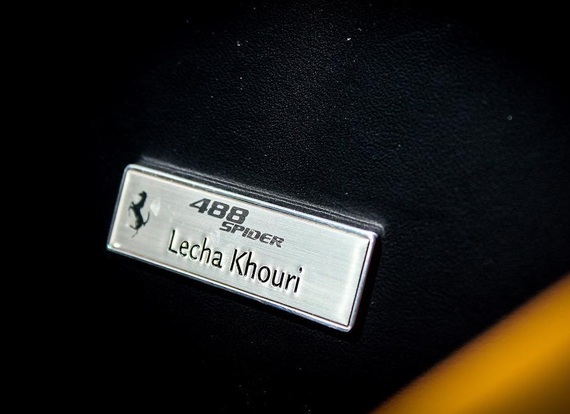 Calling all HuffPost superfans!
Sign up for membership to become a founding member and help shape HuffPost's next chapter