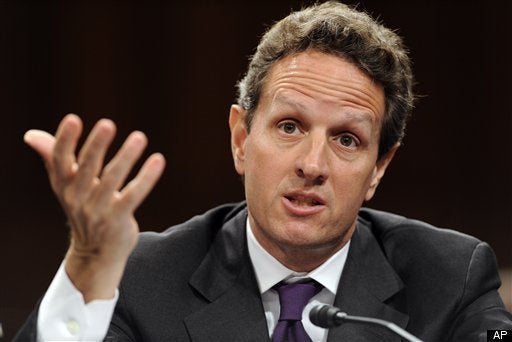 American politicians often knock the spots off the British when it comes to poise and confidence at international summits. The recent G-20 meet for finance ministers and central bankers held in London was a clear example.
The program for summits is routine; delegates fly in for pre-event meetings, delegates attend pre-event banquet (arrival shots of Finance Ministers, including Chancellor Alistair Darling, POOLED COVERAGE, the press briefing states in large letters). The day of the summit runs as follows; delegates' arrive, Prime Minister/President, in this case Gordon Brown and British Chancellor Alistair Darling as hosts "say a few words," family photo, delegates meet, then the press conferences.
In the press room, agency and national newspaper journalists focus on their laptops in serried rows, scrabbling for photocopies that information officials hand out as schedules and speakers undergo last-minute re-arrangement, seizing upon communiqués and declarations in order to file as soon as they have worked out what has been said. Journalists seem to behave like lemmings at summits, subjugating their autonomy to a kind of group intelligence. They move as one, and if you happen to get up close to them, you'll often notice a desperate glint in their eyes.
Television reporters, those who are not in the press conferences however, behave slightly differently. They wait languorously inside and outside the building with their crews, relaxed and smiling, knowing that a passing treasury minister will naturally want to talk to them since television is king of the summit.
Of the headline-grabbing speakers at the G-20 summit for finance ministers, first off was International Monetary Fund (IMF) managing director Dominique Strauss-Kahn, whose relaxed manner had a near-tranquilizing effect on the assembled international press corps.
"Looking backward, we have experienced an unprecedented level of cooperation among countries...for the first time in history," Strauss-Kahn said, smoothly and sonorously. Given the talk of pre-summit disagreements, the audience, which had been sitting bolt upright at the start of the press conference, could be observed breathing a collective sigh of relief. "The way the G-20 and the IMF are walking together is improving each time." The IMF supremo explained.
Next off was a statement from British Chancellor Alistair Darling. Though he underscored the notion of agreement between G-20 nations, when specifically asked by Huffington Post about any areas of discontent, he answered directly and frankly that "The world trade talks are an area of concern...they have not yet been completed... and this is something which will be picked up at Pittsburgh in three weeks." Chancellor Darling was referring to the Doha round of world trade talks which stalled and have yet to be resolved. "With new administrations in India and in Washington, we ought to be redoubling our efforts," he elaborated. No-one pointed out that Washington is not quite a country.
Darling was composed, but when Secretary Tim Geithner walked into his press conference, he had a surety and purpose about him which commanded attention. Looking around to see who was in the room, he began a short statement in which he discussed "Far reaching and comprehensive reforms" and said "we must reform the institutions' governance structures to better reflect the important role of emerging market and developing economies."
Huffington Post asked Secretary Geithner to speak to his statement concerning the reflection of emerging markets and developing economies. Courteously smiling while the question was asked, he answered directly and smoothly that international institutions were not reflecting "that the world's changed." Highlighting China, he said that it was a "widely shared view" that the country, along with others, was a major economic force and it was now "imperative" for institutions to acknowledge this, "so that they can act effectively and adjust the balance to reflect emerging economies."
The Inter Press Service later explained:
U.S. Treasury Secretary Tim Geithner dropped in at the end of the BRIC (Brazil, Russia, India and China) ministers meeting to hear what the ministers had to say, and to reassure them the U.S. will back change. Brazilian Finance Minister Guido Mantega reported at the end of the meeting that Geithner agreed action to reform the international financial institutions, and to do so quickly.

And he agreed too, as the BRIC ministers demanded, that the next managing director of the IMF and the next president of the World Bank should be elected "irrespective of nationality or any geographical preference." And that the executive boards of these institutions give more representation to developing countries.
Secretary Geithner also stated during his question and answer session that "market discipline alone will not bring about stable economies" and replying to a query about the American dollar losing its international status, countered with "we expect the dollar to be the main currency for a long time to come." Looking ahead to the G-20 summit of leaders in Pittsburgh, he said that "growth and reform" would be the top two items on the agenda.
Calling all HuffPost superfans!
Sign up for membership to become a founding member and help shape HuffPost's next chapter