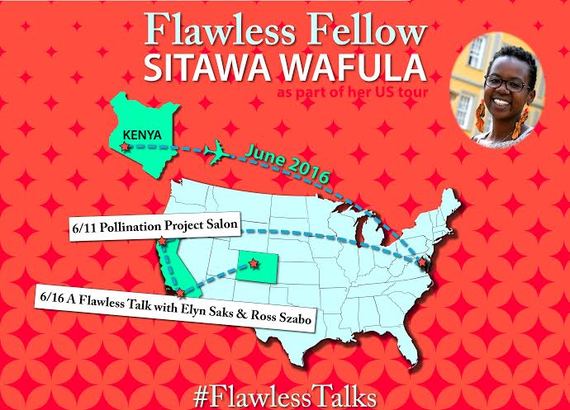 Making change, "doing good" can be magically easy. Today I spin a little tale for you between two countries that illustrates how international activism and community can come together pretty effortlessly.
About a month ago I got a call from my colleague, Alissa Hauser, the Executive Director of the Pollination Project. She told me that one of their grantees, Sitawa Wafula was a mental health advocate in Africa and was coming to the US to speak at the Mental Health America conference and to participate in the Aspen Ideas Festival (Sitawa is an Aspen Institute Fellow). Alissa shared with me that they would be hosting an event with Sitawa but then she would have two weeks in the US between her speaking engagements without anything to do. I told Alissa that we were very busy but I would see what I could come up with and to please connect me with Sitawa. One skype conversation with this revolutionary woman in Kenya and I knew that we had to make this happen.
Here comes the power of community...
Within two or three days, we had a powerful Flawless "Road Trip" planned with Sitawa. Her visit coincides so perfectly with our #FlawlessTalks campaign including video, art projects, flawless tattoos -all intended to sprinkle the world with messages of flawless love, compassion and self-acceptance. In addition to the event with the Pollination Project, we will be traveling from San Francisco to Los Angeles for global mental health conversations and events with mental health advocates/leaders: Elyn Saks of the Saks Institute at the USC Gould School of Law, Chantel Garrett of the Partners for Strong Minds and Ross Szabo of Human Power Project. All of these events and interviews will be documented via video and blogs and we will produce a short documentary after the "road trip" is complete
We are also sending Flawless Friendship toolkits to Kenya on World Friendship Day later in the summer which will include our flawless postcards with handwritten notes of inspiration from people at these events and in our community. She will share these with the young people that she works with and will give out our flawless tattoos to people all over the world when she does her public speaking.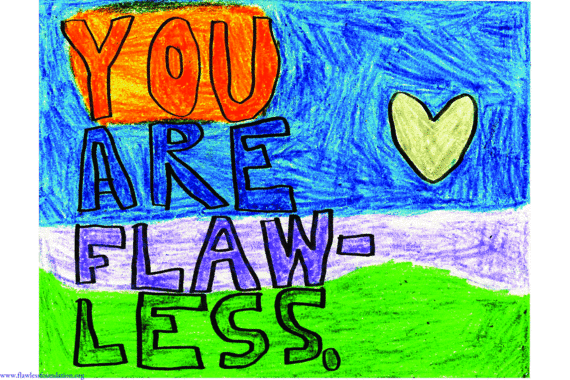 Sitawa shares tears of gratitude in every communication, skype call and email...
the treasures to us all are infinite.
One phone call with a request turned into a few emails, another phone call or two and boom...
We have a huge gift of love to send to another continent with a sprinkling of this flawless magic to everyone who takes the ride with us.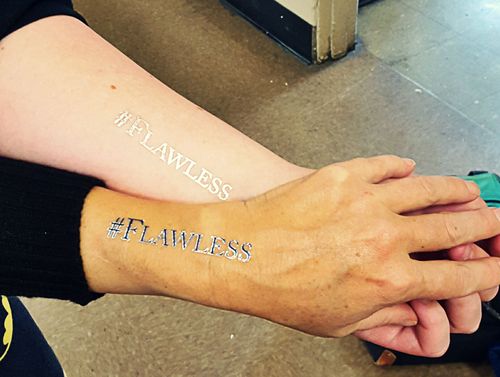 Calling all HuffPost superfans!
Sign up for membership to become a founding member and help shape HuffPost's next chapter