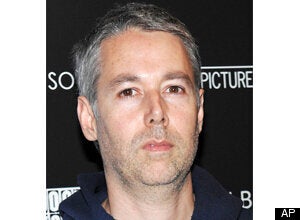 Adam "MCA" Yauch touched more lives than he may have ever known. In his 47 years on this planet, he and his two friends, Michael Diamond and Adam Horovitz, a.k.a. the Beastie Boys, did more to shape the world's musical landscape than they could have ever been given credit for.
When I was a kid growing up in the suburbs of Long Island, where grunge was king and gangsta rap was all over the news, Beastie Boys were a breath of fresh air during the years of a massive, angst-filled sound. They taught us how to have fun, they taught us how to be ourselves and most of all, they taught us how to be "ill."
In a time when hip-hop was rising and MTV was still playing music videos, Beastie Boys broke color barriers as one of the first all-white rap groups, they broke down genres and styles and showed everyone how to get along. While the angry sounds of Seattle and the East and West Coast rivalries were in full effect, there were the three guys from New York giving us a different perspective on music.
With roots in hardcore and punk, the trio tried hip-hop and made a career out of it, for some, including myself; it was our first exposure to something so urban. What once was a genre that did not belong to anyone that did not live in a major city became accessible. While they made their mark with their music, they also made their name with remarkable music videos. Never afraid to make fools out of themselves and showcase how much fun this business should be, Beastie Boys were innovators in the music video genre. Some of their most celebrated videos, "So Whatcha Want," "Intergalactic," "Body Movin" and "Ch-Check It Out," were directed by Yauch under the alias, Nathaniel Hornblower.
Much like their videos, their music was always daring and they were never afraid to try something new. From their debut, Licensed to Ill to the brilliant and genre mixing albums, Paul's Boutique, Ill Communication and Check Your Head, Beastie Boys brought hip-hop, jazz, funk, soul, rock, punk, thrash, hardcore and dub together. They were much more than rappers, they were much more than musicians, they were innovators that evolved far beyond the years they were together. After all, a group like Beastie Boys could only come from a place as diverse as New York City. In the late-90's the trio started Capitol Records imprint, Grand Royal, which signed left-of-the-center artists At The Drive-In, Atari Teenage Riot, Ben Lee, Luscious Jackson, Mr. Lif and many others. Nearly any band that has formed in the last twenty years owes a debt to Beastie Boys.
Yauch was not only a musical pioneer with Beasties; he was an activist and humanitarian. When he converted from Judaism to Buddhism, he founded the Milarepa Fund, a non-profit organization dedicated to promoting awareness to injustices on native Tibetans by the Chinese government and military forces. He then organized the Tibetan Freedom Concerts that started in 1996 and raised awareness with Live Aid style gigs in various cities around the world. In 1999, Beastie Boys along with Rage Against the Machine, staged a concert to raise money and awareness for incarcerated death-row inmate Mumia Abu-Jamal. In the wake of September 11, Milarepa and Beastie's staged a relief concert with proceeds going to New York Women's Foundation Disaster Relief Fund and the New York Association for New Americans (NYANA). Last fall, Yauch marched with Occupy Wall Street across the Brooklyn Bridge to raise awareness from the greed of big banks. Wherever there was injustice, there was Yauch, wherever there was a voice to be given to the voiceless, there was Yauch.
While he touched lives with music and activism, Yauch also excelled in his passion for film. Founding Oscilloscope Laboratories to distribute his documentary, Gunnin' For That #1 Spot, it has now evolved into a company that has released the award nominated films Exit Through The Gift Shop, The Messenger and We Need To Talk About Kevin.
In a life as rich and fulfilled as Yauch's, when he announced his cancer diagnosis to the world via a YouTube video in the summer of 2009, there was a collective sigh in the music world. When the news broke that he was too sick to attend last month's Rock and Roll Hall of Fame induction ceremony, there was a collective disappointment. As word got out on Friday May 4, 2012, they he had passed away, the sigh that everyone displayed three years ago turned to tears. We can all learn a lesson on how to live from Yauch -- live the life you want to have and do what you want to do because in the end you will leave with no regrets.
Thank you Mr. Yauch and thank you to Beastie Boys for turning this kid from the suburbs into something new, for showing me how to do it and for bringing myself and countless others together with the words, "If you are feeling what I am feeling, then it is a musical masterpiece."
Related
Popular in the Community