One of my favorite ways to experience a destination is by getting immersed in the local food. Vietnam, known for its simple but tasty dishes, was the perfect place to take part in a cooking tour.
Thanks to my bilingual Vietnam Food Tour guide, I was able to participate in foodie activities all throughout the north. We travelled to small villages, met vendors at markets, and learned how to cook Vietnamese favorites such as spring rolls.
Even though I only spent three days in Hanoi and Halong Bay, I felt I got an inside look at the local culture and cuisine. (Watch my Vietnam travel video for footage of my experiences.)
Day 1: Vietnamese Village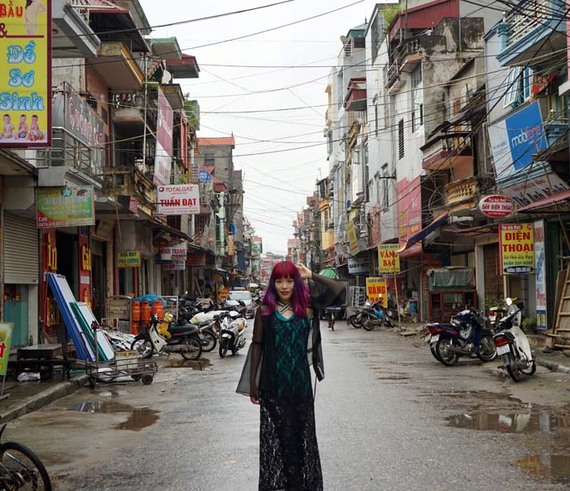 My Vietnam Food Tour guide took me to a village about an hour from Hanoi, along the Red River Delta. We stopped at Van Giang's morning market, which is rarely visited by foreigners.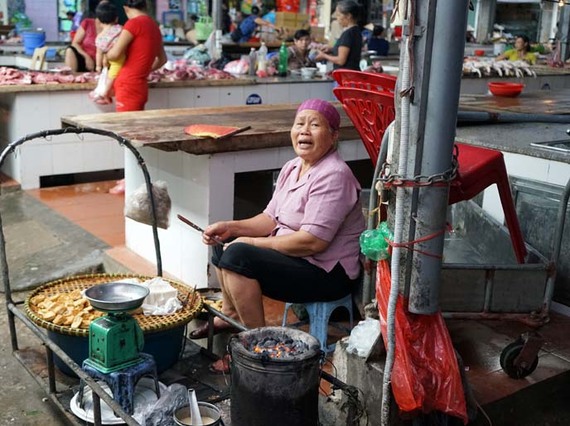 Motorcycles whizzed past me, as I took in the sights and smells of the the wet market. The vendors laid out fresh seafood and vegetables, and exchanged friendly greetings. We stopped by one of the street stalls, and a lady rolled and steamed a noodle dish right on the spot.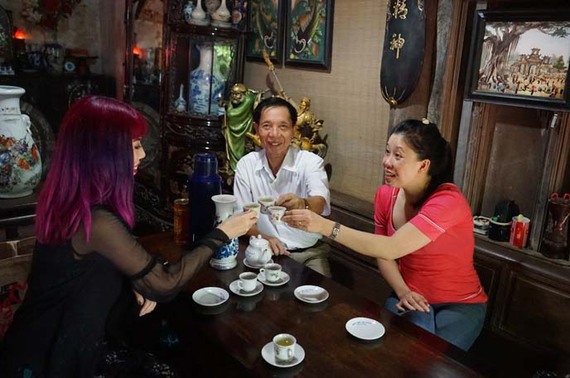 Next, we visited the 300 year old house of a villager named Mr An. He poured me tea and showed off his collection of bizarre liqueurs, including one made with a snake, and another with black birds.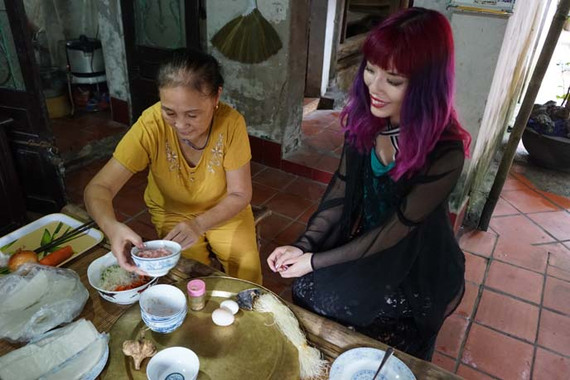 His wife didn't speak any English, but she gently walked me through each step of making spring rolls and other Vietnamese dishes. Perhaps not every roll was as tightly packed as it could be, but they were the most delicious ones I've ever eaten.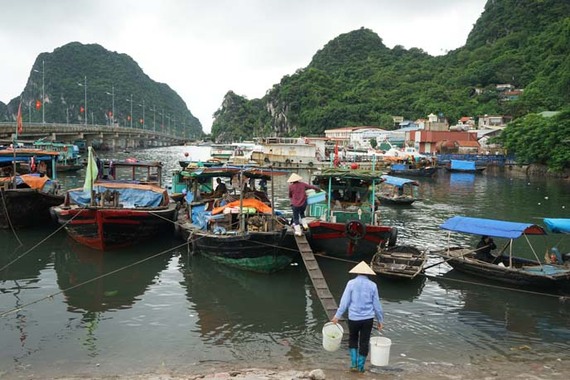 On the second day, I had a private cruise through the misty mountains of Halong Bay. The UNESCO World Heritage Site is famous for its green islands, which look like the humps of a swimming dragon.
We began at the outdoor market, where vendors sold all types of fish and seafood straight from Halong's waters. I also watched the Vietnamese boat people, who live and work in floating homes, replenish their supplies.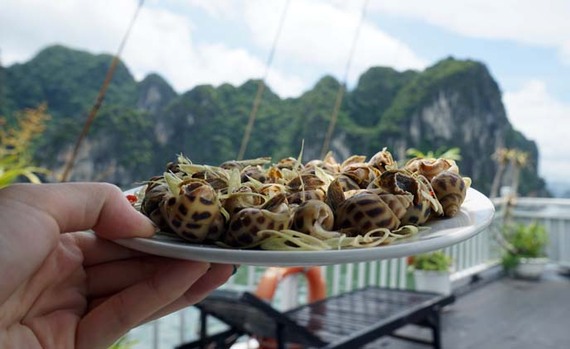 Our boat docked at Dau Go cave, and I walked into an eerie grotto is filled with hanging stalactites. Back on board, it was time to plunder the ship's seafood. The crew helped me to grill fresh clams, prawns, sea snails and other delicacies -- which I ate, while taking in the brilliant views of the Bay.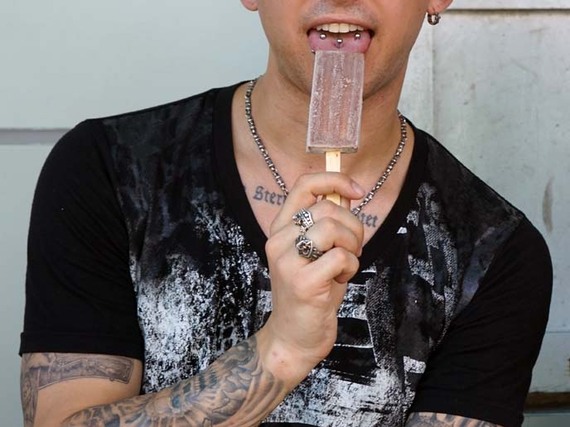 On my final day, I experienced the street food of Hanoi. I was staying in the Old Quarter, which is crammed with small eateries selling everything from pho (noodle soups) to banh mi (subway-style sandwiches). Outside the Tran Quoc pagoda, my friend John Skeleton and I cooled off with coconut milk popsicles.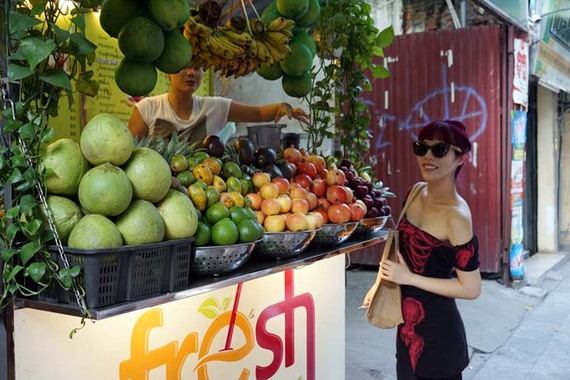 I couldn't get enough of the fresh fruit juices, especially made from mangoes -- which are fragrant and inexpensive in Southeast Asia. I particularly enjoyed mixing these healthy fruit drinks with rum, at the neighborhood Rock Store bar.
I was glad I joined the Vietnam Food Tour, as I wouldn't have visited the outer villages or conversed with locals without them. In three short days, I got to eat a wide variety of authentic dishes -- and take part in the cooking, too.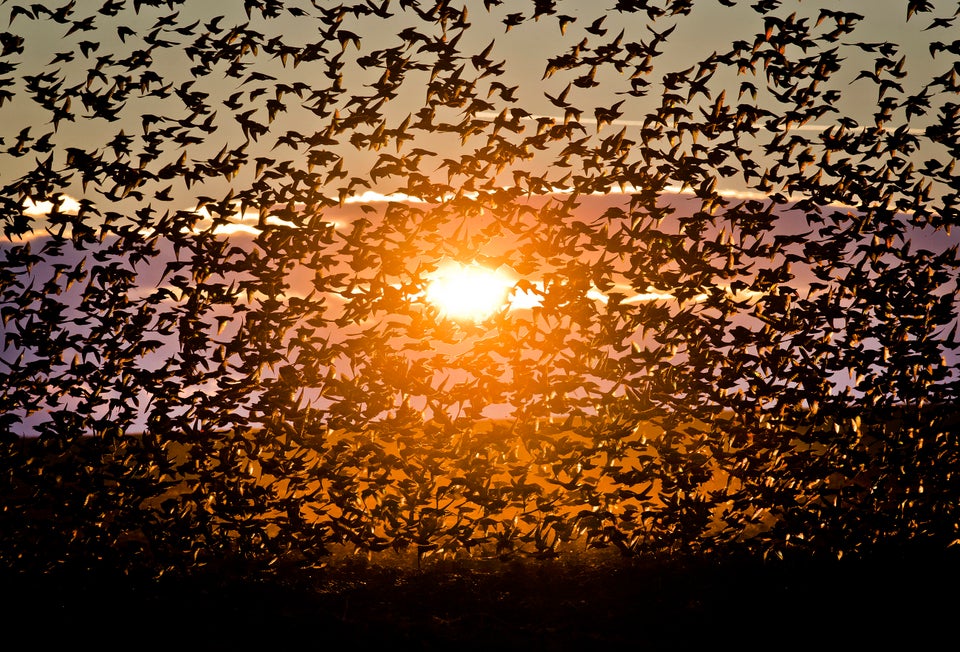 Stunning Images From Around The World