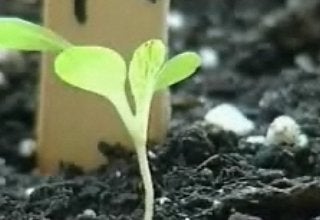 It probably isn't wise for me to admit my latest love is fool's onion. You might misunderstand, thinking me the fool. But then, love is rarely rational.
I can only guess how it got its nickname. Perhaps, because it resembles an allium when it flowers. Allium is the onion's family name. They are actually members of the lily family. Truthfully, only fools mistakenly eat them. I'm certain I'm not one. I grow them for the gorgeous blue flowers. Each two-foot, wiry, leaf-less stalk supports a flower head with twelve to twenty royal-purple, trumpets that open in quick succession prolonging the bloom. As each bloom flares into stars, the top of the stem reveals a falling galaxy.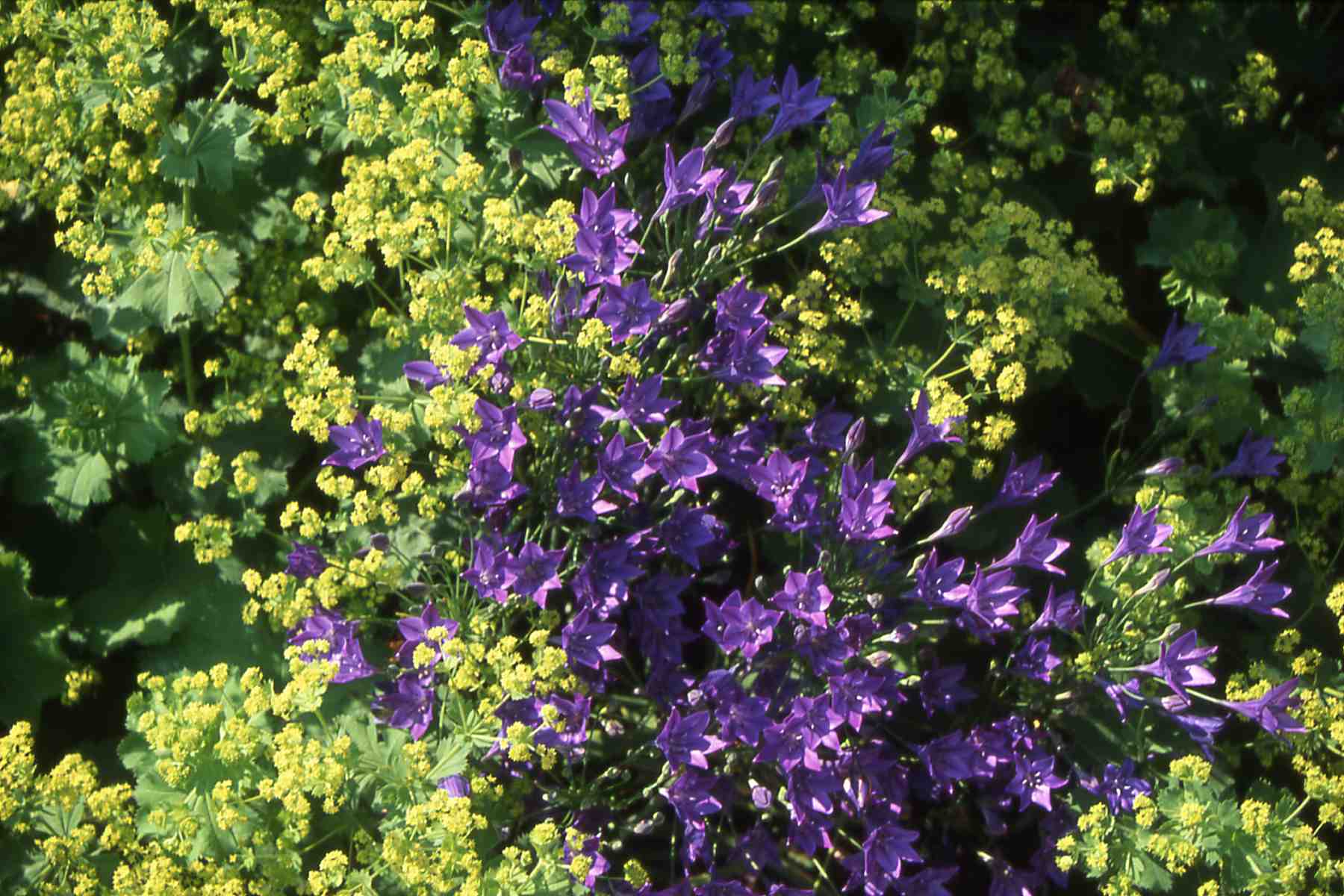 Readily available, fool's onion can be confusing to find. Botanists have played shuffleboard sliding it from genus to genus. Over the last forty years it has been classified under Hookera, Triteleia, Milla, Brevoortia, Dichelostemma, Ipheion, Calliprora and Brodiaea. Now, it is sold as both Brodiaea laxa 'Queen Fabiola' and Tritelia laxa'Queen Fabiola' depending on the catalog.
The Western coast from British Columbia to Baja California is home to fools onion where they flourish sparkling among the native grasses in dry meadows of lean soil. The corms have made themselves at home in the rich garden loan of my eastern flower borders, generously increasing yearly. That's why it's surprising this easy-going beauty isn't better known and naturalized in gardens across America. Perhaps, like many American natives it will be embraced abroad before gaining popularity at home.
Bulbs are the easiest way to tuck more flowers into a small space. Fool's onion take up so little underground space, sleeping most of the year and waking for a few months to charm us with their beauty. Each corm is no bigger than the tip of your little finger, a pebble under ground. Generally, the cheaper the bulbs the more likely they'll return year after year. They are so versatile they can be planted in the spring or the fall to bloom in early summer. There is still time to plant them in early spring.
Fools onions, technically corms, are priced a couple dozen for five dollars. Each small, slightly spherical corm easily slips four inches deep under the outer foliage of a ground-hugging perennial such as lady's mantle (Alchemilla mollis) or annual apricot-colored pansies. Lady's mantle's broad, soft, scalloped leaves and sprays of tiny chartreuse flowers sharply contrast with the galaxies of blue stars that rise up through its foliage to bloom and above. Fool's onion foliage hardly matters. It hugs the ground and usually disappears before the flower open. Alternate with September blooming colchicum corms between the lady's mantle and it makes for a productive massing at the front of a border. Repeat the clumps at different intervals to edge a path and draw the eye along.
Where winter temperatures fall regularly below 23 degrees, they welcome a little mulch. Generally they grow happily in Zones 5 to 10. However, in colder climates they can be grown like dahlias, planted in the spring, dug up in the fall, stored indoors through the winter and then come spring planted back out. They are worth the effort. Need, I mention they are one of the longest lasting cut flowers--at least two weeks in the vase if cut as the first flowers open.

Ironically, the fool is the one who doesn't bother to plant them. They give back so much to the gardener and need so little care.