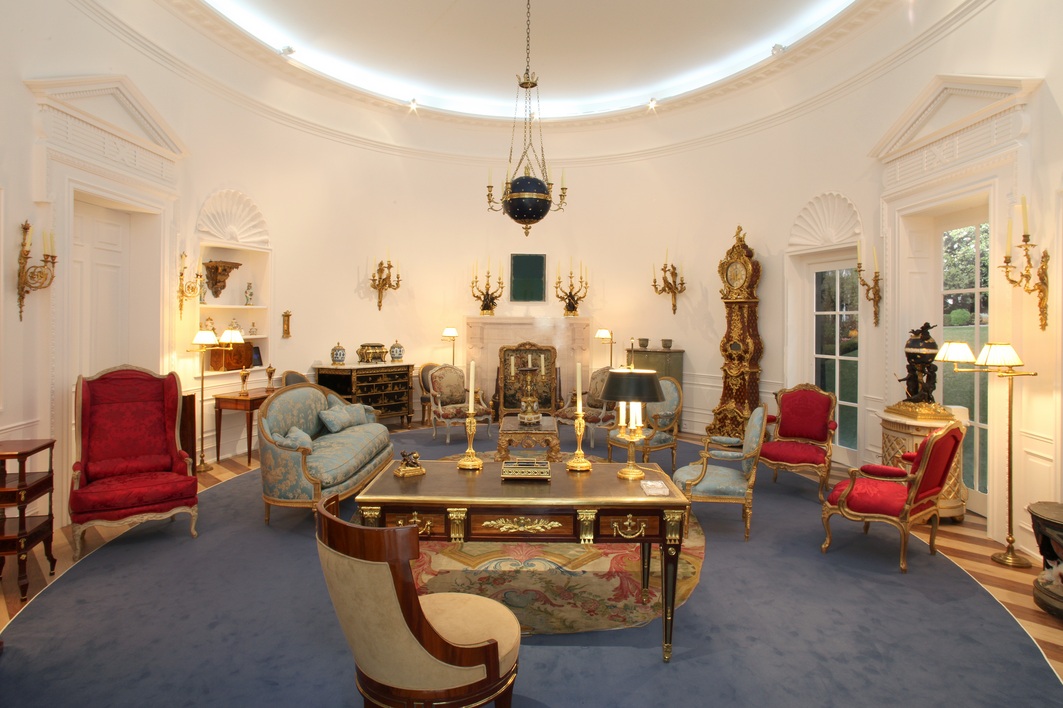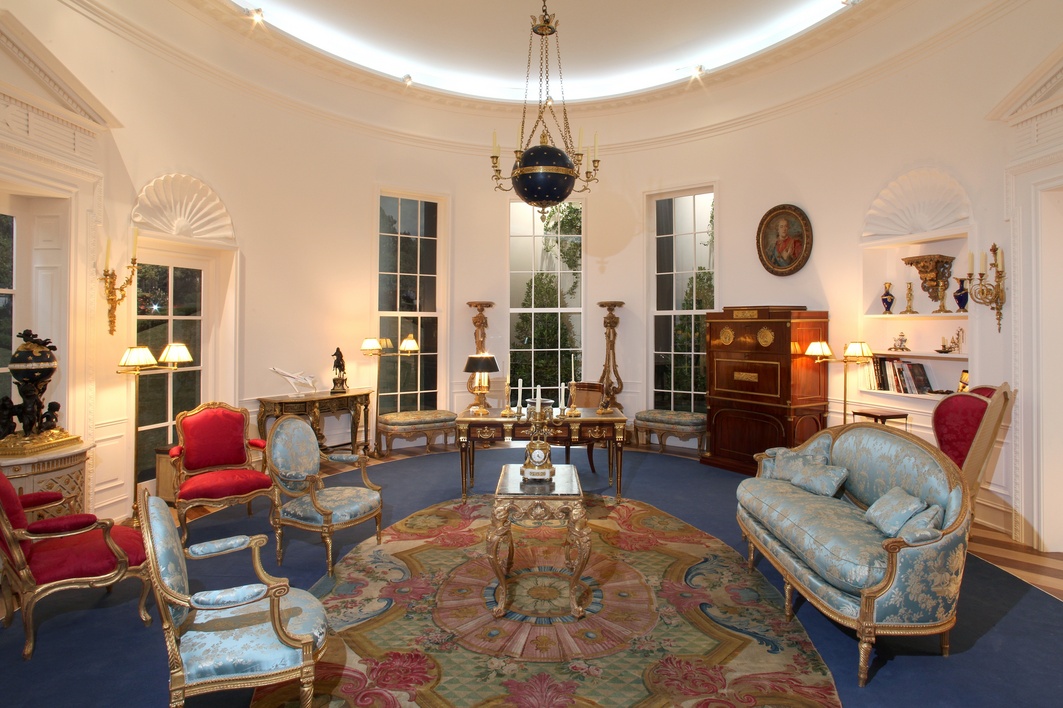 The makeover of the Oval Office -- the inner sanctum of the American presidency -- has been greatly criticized, and with good reason.
It is a bland wash of beige, with bulky sofas and nondescript chairs and a silly carpet that spells out some famous patriotic quotations. One almost expects to see some little Disney-like figures of our presidents on the mantlepiece, and some Venetian blinds at the windows.
This was an opportunity to showcase some of the best of 20th century American design -- Eames, Nelson, Bertoia, Knoll, Noguchi -- or to dip into historical American styles. But instead, the designer(s) played it safe by opting for a monotonous, common-denominator scheme.
Offend no one, excite no one.
Last week, at Paris' Biennale des Antiquaires (the prestigious bi-annual antiques show, held under the glass roof of the vast Grand Palais), a venerable family of French antique dealers -- the Kraemers -- showed how the Oval Office would look if it were in France.
France may well have had a revolution and thrown out their royals, but they haven't lost their sense of history and style. The room -- a perfect oval -- was a glorious display of 18th-century furnishings and accessories. Blue and gold predominated, accented by some red. Among the treasures: a magnificent oval Savonnerie carpet, a rare clock by Osmond, a mahogany cabinet that once belonged to the empress of Russia, a globe chandelier by Galle, and a large desk for the future king, Louis XVI, by Pierre Garnier.
There was only one small sofa -- a settee, really -- because 200 years ago the ruling class did not cuddle up on couches. (They should not be expected to do so today, either.) Every visitor would have an exquisite armchair all to himself.
Other times, other mores, as the saying goes. But it makes one wonder how American egalitarianism has levelled our culture. Our cultural trend-setters today are no longer the Carnegies, the Astors, the Morgans, the Mellons, the Vanderbilts, and the Fricks, but popular celebrities who generally have more money than taste.
Mass production, too, has taken a toll. Industrial production aims for quantity, not necessarily quality. Plastics and synthetics have edged out natural materials. And unlike many European nations, America does not support its artists and designers through state-sponsored education and subsidies.
So the makeover of the Oval Office says more about American culture than one might imagine. It's not a question of bad taste, but of no taste -- a lack of identity, a lack of vision, and (sorry, Mr. President) a lack of audacity.
Calling all HuffPost superfans!
Sign up for membership to become a founding member and help shape HuffPost's next chapter